Administrator
Staff member
Joined

Mar 4, 2003
Messages

29,920
Age

45
Location
I'll keep this post short, as it's 5:52am here and I want to go to bed
I finally sorted everything from multiple boxes into the proper shelves!
The case parts and PCBs are all neatly organized and sorted in the grey boxes, the small parts are either still inside bags or already in smaller boxes as well.
You can see these on the pictures below: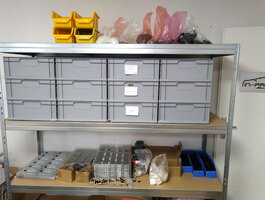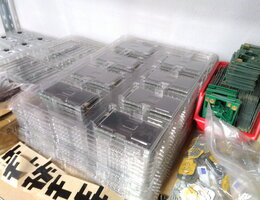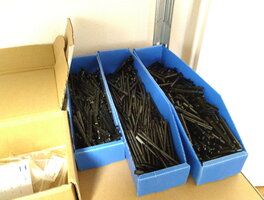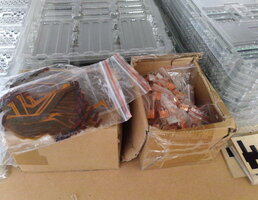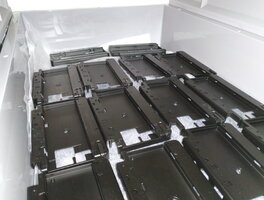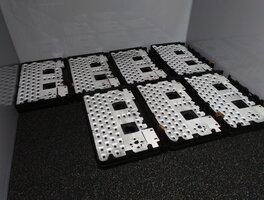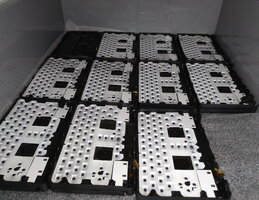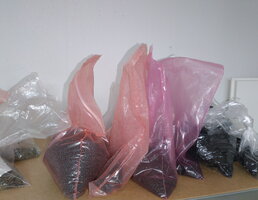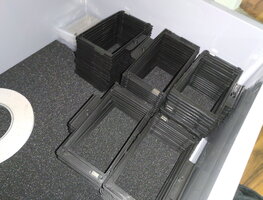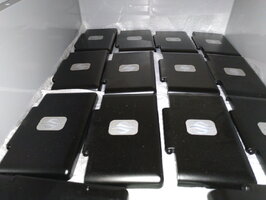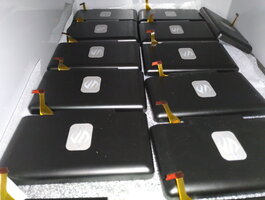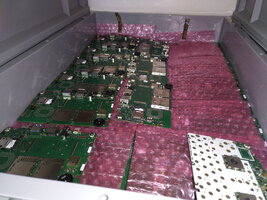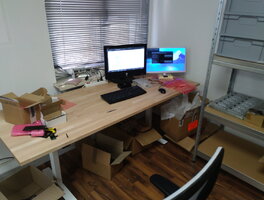 So now I can finally continue assembling units. I already started to preassemble some more case parts.
This week is still a bit full on my calendar, but I'll try my best
One thing I noticed is that we'll soon be running out of cases (especially Chrome ones).
It's a bit of a shame - we had 1000 ones but due to the quality issues the coating company had at first, we only had around 350 in total (I didn't know the exact number as I received them in multiple shipments and they were across multiple boxes... which is not the case anymore now).
They will cover the costs for the production and as mentioned, the new ones will have improvements.
Depending on how fast the production and coating as well as my own assembly will proceed, we might have to take another short break when I used up all cases. The next one might happen after we assembled the first 550 units, as that's how many PCBs have been produced in the first run, and while the next one is being setup, we don't have any clear dates due to the global chip shortage.
I'm personally happy right now that I now have a proper working space for assembly. It was so annoying mostly hunting down parts in boxes instead of simply building Pyras.
Space can do wonders!
I hope I'll also find more time to visit the boards more often and read what's happening here once this huge pile of work I had has been fully settled.
Thanks for your ongoing support - without you, I probably would've given up long ago!