The most feature-rich ultra portable Mini Computer

You will not find as many ports on other mobile systems

These days, mobile devices only offer one, maybe two ports.
The Pyra is different.

It features one USB 3.0 OTG port, two full-sized USB 2.0 ports (one has additional SATA output, available via an adapter), one Micro-USB Serial Output-Port (which can also be used to charge the system), a headset port (that supports ALL TRRS standards) and a MicroHDMI port.

You can easily connect a mouse, keyboard and monitor without any additional hardware and use it as a desktop PC!

There are things we're missing these days.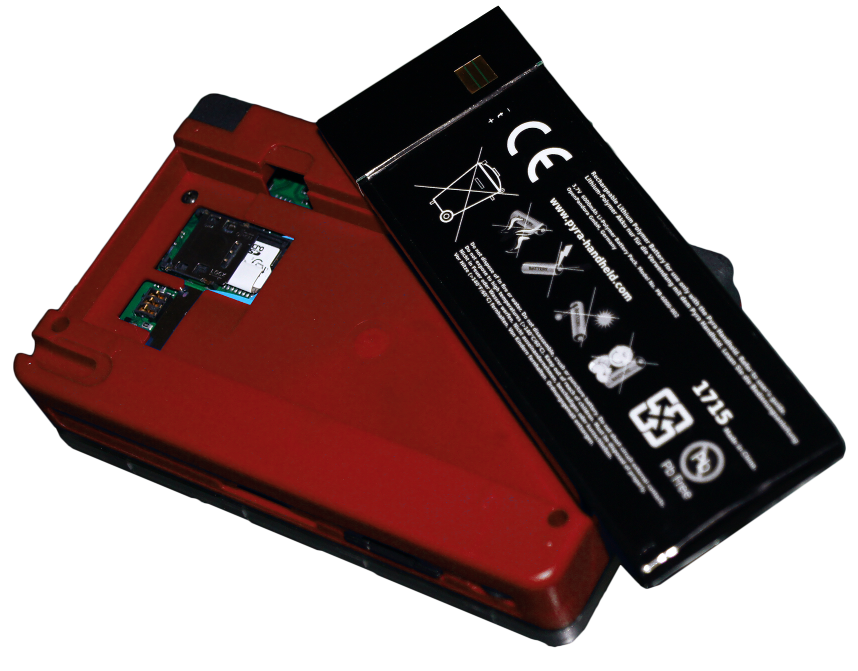 Smart users are not blind to the shortcomings of "smart" devices.

Physical keyboards and replaceable batteries don't really extract profits out of the pockets of users, keep your money and reach for a useful device, far into the future.

A 6000mAh battery means you have a companion that will be there for you, through use and at times other devices have given up long ago.

Below the battery you will find a MicroSDXC slot (and a SIM-Card slot for the 4G/LTE version), meaning it's easy to experiment with different operating systems, or expand upon the 32GB internal storage.

The mobile edition adds mobile internet, and also has telephony services (making the Pyra a phone), it also adds GPS, a 6-axis digital compass, a pressure-, humidity- and gas -sensor.

Go wherever you want.
Into the future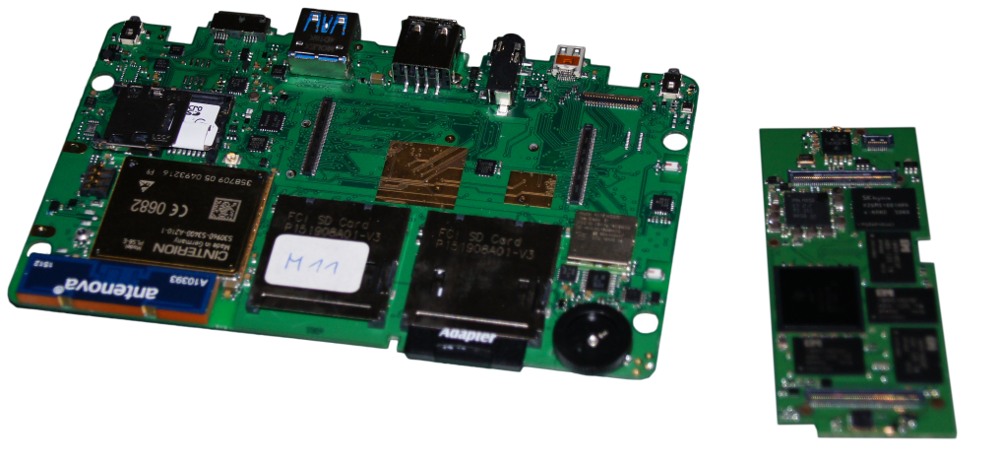 The Pyra is built to be modular.

It consists of not one, but three circuit boards.

* The CPU-Board (CPU, RAM and storage)
* The Mainboard (all ports, Wi-Fi and Bluetooth)
* The Display-Board (for the screen)

Engineering, design and craftsmanship manufacture done in Germany.

Buy a new board for updates, not a whole new device.
Beneficial for both you and the environment.
Secure, open and friendly!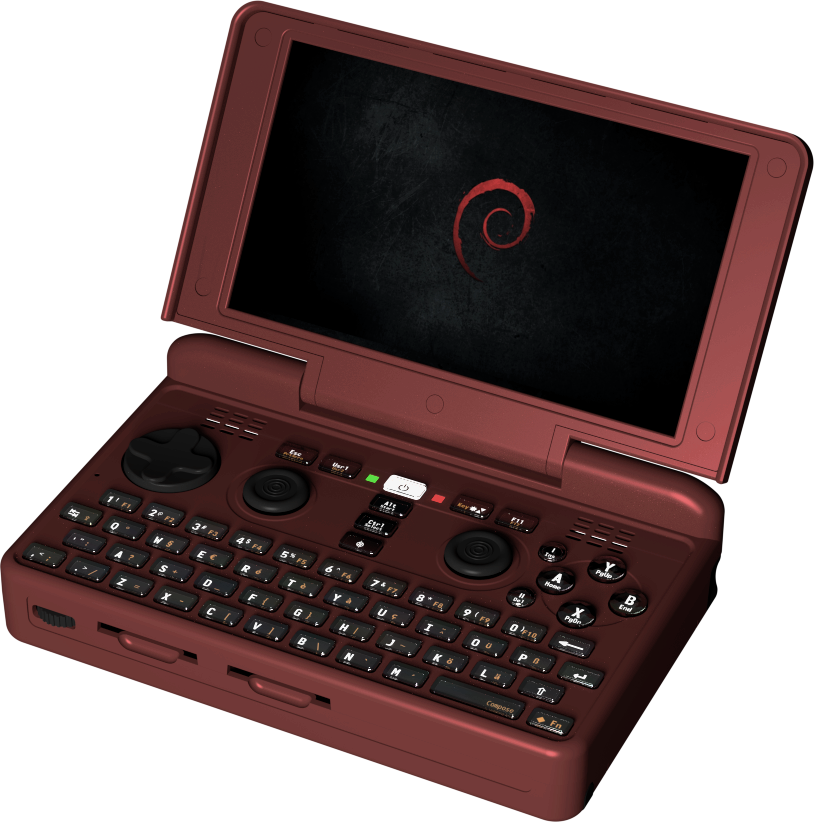 Take pride in something done the right way.

You get the full schematics. No secrets.

And that screwdriver you own, use it to open hack and fix your device.

Your privacy is yours. We collect nothing, no account is needed to fully use the Pyra. This also means there is nothing to upsell later, up-front a more expensive way to do it, but without any hidden costs.

Long time support. The Pandora, which appeared in 2008, still gets updates 8 years later, and will continue to do so.

Replacement parts are still available for the Pandora. The same will be true for the Pyra.

Awesome community, join in the discussion and development.
The Pyra is upon us!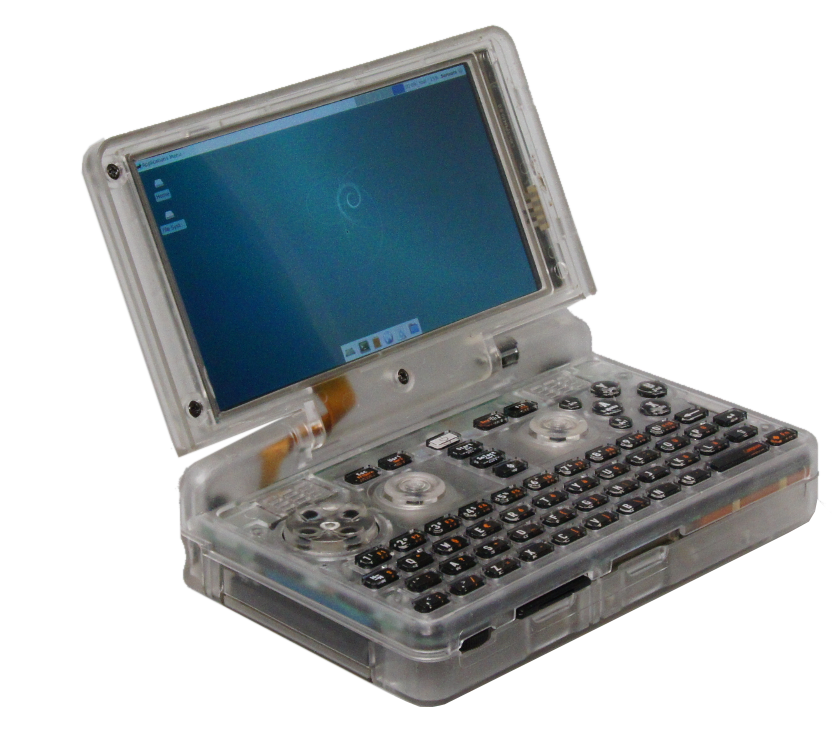 Visit our Image Gallery!
Working prototypes already exist.
The total number of preorders has guaranteed production.

Only at the point when mass production is underway, will you be required to pay the remaining cost of the Pyra.

The road ahead

Regular videos will be made available on our YouTube channel.
Right now, some fixes are being implemented to the final PCB-design, and the case is being finalized as well to ensure it fits together perfectly. This is done in close collaboration with a company in Greece, where it is made.

Mass production and delivery is planned to happen within this year.

The downpayment from the preorder allows us to order the needed parts upfront. Better for everyone.

Follow the process and get the latest news, visit our forum blog!
Much to do with the Pyra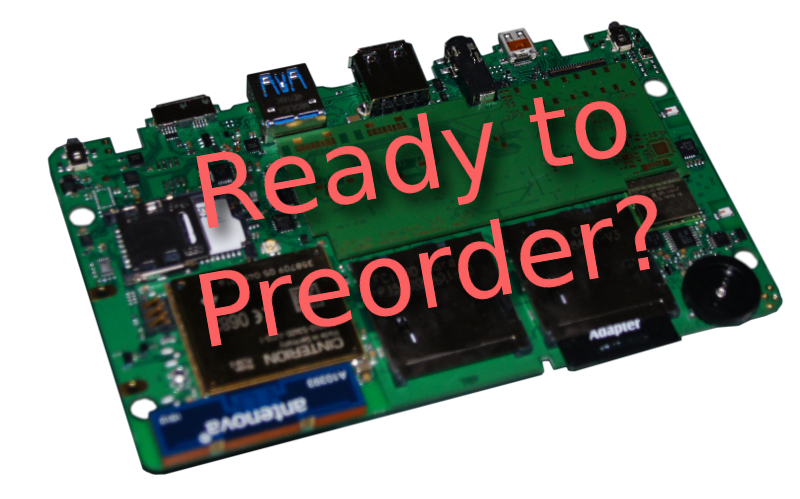 Play games, get work done, listen to music, use it as a photography asset. The Pyra has unique features in all these areas.

Debian GNU/Linux means even your oldest relative can figure out how to browse the web, watch videos, do office work, and edit photos.
Firefox, Thunderbird, ClawsMail, Transmission, VLC, LibreOffice, GIMP and thousands of other tools can be downloaded within the operating system, it even takes care of updating them and keeping you secure.
If you want to get fancy, code, compile, port games and create websites to your hearts content.

GNU/Linux is faster than Android. The pandora can already play games like Diablo II, Call To Power II, Jedi Knight, or Return to Castle Wolfenstein. It can even do fullspeed emulation of many arcade games and most systems up to 2004. The Pyra is much faster, it has the power to be a laptop.
Pyra in the Press: