Joined

Sep 30, 2008
Messages

571
Website
Currently, the game is called
Paper Wars
Concept:
You can guess what the primary aesthetic goal is.
The idea is to make an extremely approachable and fun tactics game.
Inspiration is drawn from a number of places, such as Advance Wars, Chess etc.
Design:
However, there are a couple very conscious design decisions that makes this game unique:
There are three units: Tank, Copter, and Soldier.
Player has only 3 moves per turn. However, they can do whatever they want during those 3 moves, including move the same unit 3 times, or shoot with the same unit 3 times.
There is no base building per say, but there will be capturable locations such as a helicopter pad and cities.
Gameplay:
(Ill fill this in later)
Visual Targets:
The key word here is, Visually Tactile. The game looks like something you can touch and feel.
The following images are
pre-rendered
aesthetic targets. We hope to get close to this in realtime on the Caanoo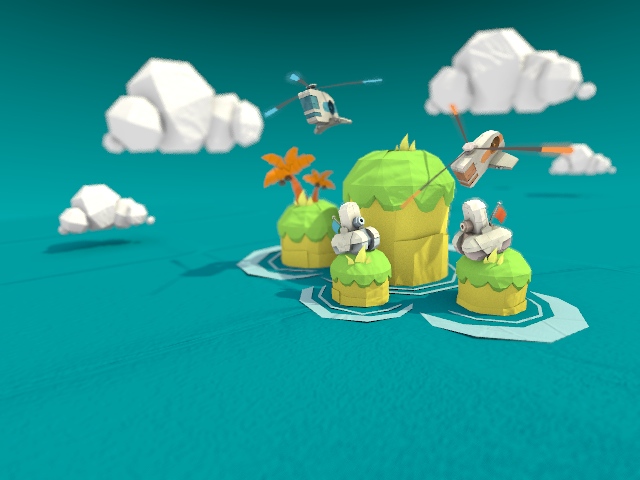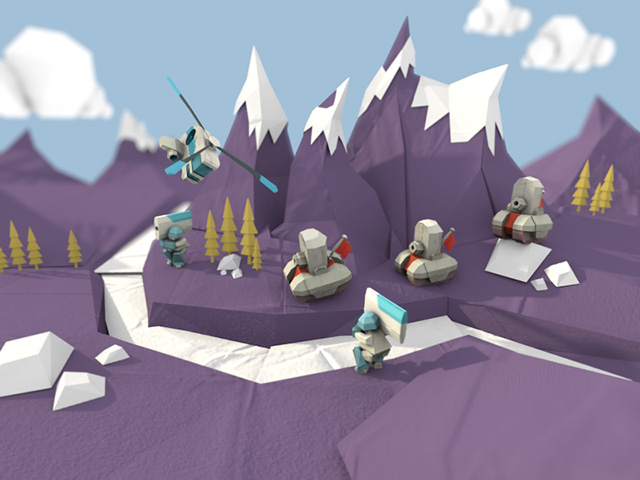 Click here for concept animation.
Credits:
Crow-Riot
- code, magic, sensible ideas
Peter Traylor(park)
- art, crazy ideas
Builds!
Oldest to most recent
Super Mega Alpha build:
Paper Wars 5-29-11
The Riot Tag Team Coding Compy 2011:
Caanoo
,
Wiz
,
Pandora
Website
RiotandPark.com