Joined

Sep 30, 2008
Messages

587
Origami Golf
(very tentative title)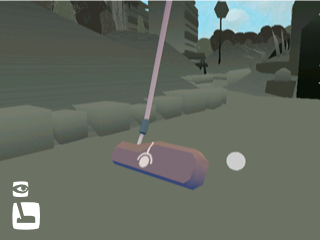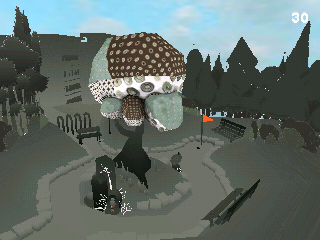 What is it?
This is a mini-golf game developed by myself and Kurtz. The mini-golf courses are inspired from locations that I commonly encounter while living in Japan. This game's aesthetic mixes solid blocks of color with detailed origami textures in an attempt to create a unique visual experience. Oh, and the game is in 3D

What about the game play?
The game is part golf game, part puzzle game and part exploration game. Each level has targets that can be hit by the ball. Sometimes the targets are not obvious and some exploration is needed to discover their location or best way to hit them. The courses are designed to allow the player to hit all the targets and get the ball in the hole on their first shot (or pretty close).

What are the development goals?
Kurt and I are aiming to have 5 high quality courses to play through at the start along with fully produced menus and other presentation details. Once we hit 5 complete courses, we will then evaluate where we should go next.
Where can I find more info?
The previous thread is in the Wiz section. I don't have a Wiz, so I'm moving it to the Caanoo section.
Wiz - Minigolf Game Devlog
You can read more about Kurt's extremely capable engine here:
Wiz - game engine
Who's working on it again?
Kurtkz - programming, engine development, ui, wizardly magic
Peter
- art, sound (for the moment), design, making crazy demands of Kurt, drinks beer
BEFORE YOU DOWNLOAD...
Realize that this is just the start. There will be bugs the size of horses, herds of 'em! This first level should be considered Level 0. It's were we learned what the heck we were doing. From this point out, expect major improvements in gameplay AND presentation. Also, if this software kills your Caanoo/Wiz and your family dog ... um ... sorry.
We love feedback! Anything from love to hate, we want to hear it.
BUILDS:
Nov 3 2010
- Our very first build for Caanoo
- Builds for Caanoo and Wiz (ini file for Caanoo only)
- New camera for Swing mode.
- A variety of bugs addressed.
- Control change ... press X once to enter swing mode
- Backround sounds are clearer and in stereo (headphones!)
- Gravity changes are for the Caanoo build only (very temporary)
Oct 24 2010
- Our very first build for Caanoo
- Builds included for Wiz and Caanoo.
- A quick .ini file was made for the Caanoo (maybe Wiz too?).
- Controls:
X to navigate menus.
X to enter swing mode AND swing
Control stick rotates club / Stick rotates camera when ball is rolling
Shoulder buttons or A and B rotate camera
Y re-centers camera
'I' button enters free look mode
Both Shoulder buttons exit the game.
Have Fun!
Last edited by a moderator: