Administrator
Staff member
Joined

Mar 4, 2003
Messages

29,930
Age

45
Location
I just received a few pictures you might be interested in... from a company which I will visit soon for another pre-production run, this time for plastic.
Fresh from FormAction in Greece.
Here you can see the backside of the Pyra case in steel. The steel plate in the upper left will be put onto the steel plate in the lower right and then the plastic will be injected into it.
It's always weird looking into steel plates like that, as the case is inverted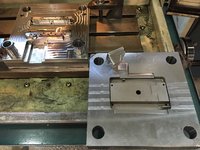 Here's a closer look at one of the steel plates: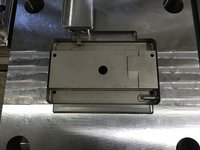 And here is a part of the keyboard as well as a part of the lid backside: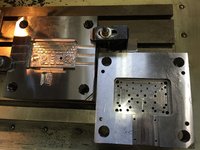 Closer look: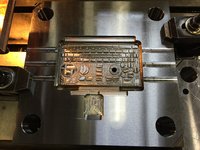 Can you guess what this is?
This is one form which has multiple of the small parts in there (like the stylus):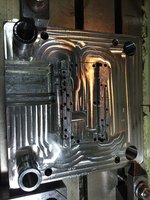 This here is a picture which shows part of the production process. Water-cooled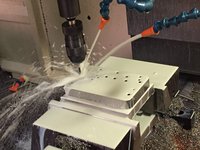 Need some steel? This is the raw material: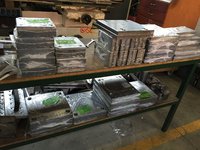 As you can see from the pictures, the forms are almost ready. My plan is to visit them sometimes between December 14th and December 19th to produce and tweak the case with the PCBs we got