I am a banana!
Staff member
Joined

Jan 31, 2006
Messages

3,143
Age

34
Location
Hello everyone,
I've put my hand up to help EvilDragon with the news as he's trying to get the Pyra out and it's important that he focuses on that so we can get this device we're all EAGERLY waiting for into our own sweaty palms.
1. Sound
: Early state sound support has been implemented via Software as hardware level (AESS) needs to be implemented. As it stands sound is reasonably stable but sometimes has trouble starting.
A small issue where the sound volume fluctuated was fixed by removing a capacitor which was placed to fix some jittering from volume wheel. The Pyra already has power saving features for this and was giving the capacitor some random values.
2. Keys:
An issue where keys weren't working has been fixed by Nikolaus and is likely an issue caused by the testing equipment at Global Components as the diodes for the keys were broken off the PCB as pictured
This would explain why it's often the same keys that were affected. We will be reaching out to Global Components to get this fixed!
3.
Boot issues when lid closed:
When the lid is closed we found that the Pyra wouldn't boot which was caused by the OMAP5 debug mode which is triggered when one of the lid sensor or shoulder button GPIOs is closed when you turn the device on or put in a battery. We replaced the capacitor (As pictured below!) to one with a different value to increase the delay required. This can be fixed on prototypes and will be fixed for mass production.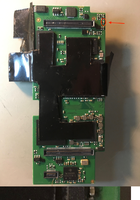 4.
Installation of the OS and booting from eMMC is now working!
5.
aTc has received a new prototype and more developers will follow when the capacitors mentioned previously have been replaced.
6
.
The case:
The new case company has modified the moulds so that the top shoulder buttons can use a metal spring (Left) and have also fixed the data of the button with the plastic spring (Right).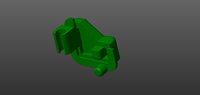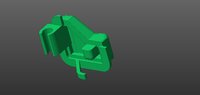 Well that was a lot of news, hopefully i'll be receiving frequent updates from EvilDragon and posting news when we get info!
Last edited: