Joined

Dec 6, 2012
Messages

214
Age

23
INTERNATIONAL
SHIPPING NOW ACCEPTED AS LONG AS YOU PAY FOR IT!
HURRAY!


----------------------------------------------------
I AM LOSING MY HOME AND MOVING, THEREFORE EVERYTHING MUST

GO
----------------------------------------------------
FOR SOME REASON MY SPOILERS ARE AUTOMATICALLY SPLITTING APART AND I CANNOT FIX IT. DEAL WITH IT.

----------------------------------
I am willing to hear out ANY trades/offers!
I have more stuff, just ask! Everything from rare vinyls to weird gizmos! I'm too lazy to list it all. But still PM me!
(Including Rare Vinyls, Various Gaming Consoles/Games, etc.)
There are items
I'm specifically looking for, however, feel free to offer anything that isn't silly to trade.
Items I am looking for and will almost certainly trade for:
​



RGB Computer/lighting Stuff

Any small/cool ATX or Micro-ATX case with nice aesthetics (and can fit an RX 480 GPU).

Lighting supplies for videos and etc
Don't be shy!
------------------------------------------------
HERE IS (some of) WHAT I GOT:
DDR2 Ram (Kingston)
1 x 1GB Kingston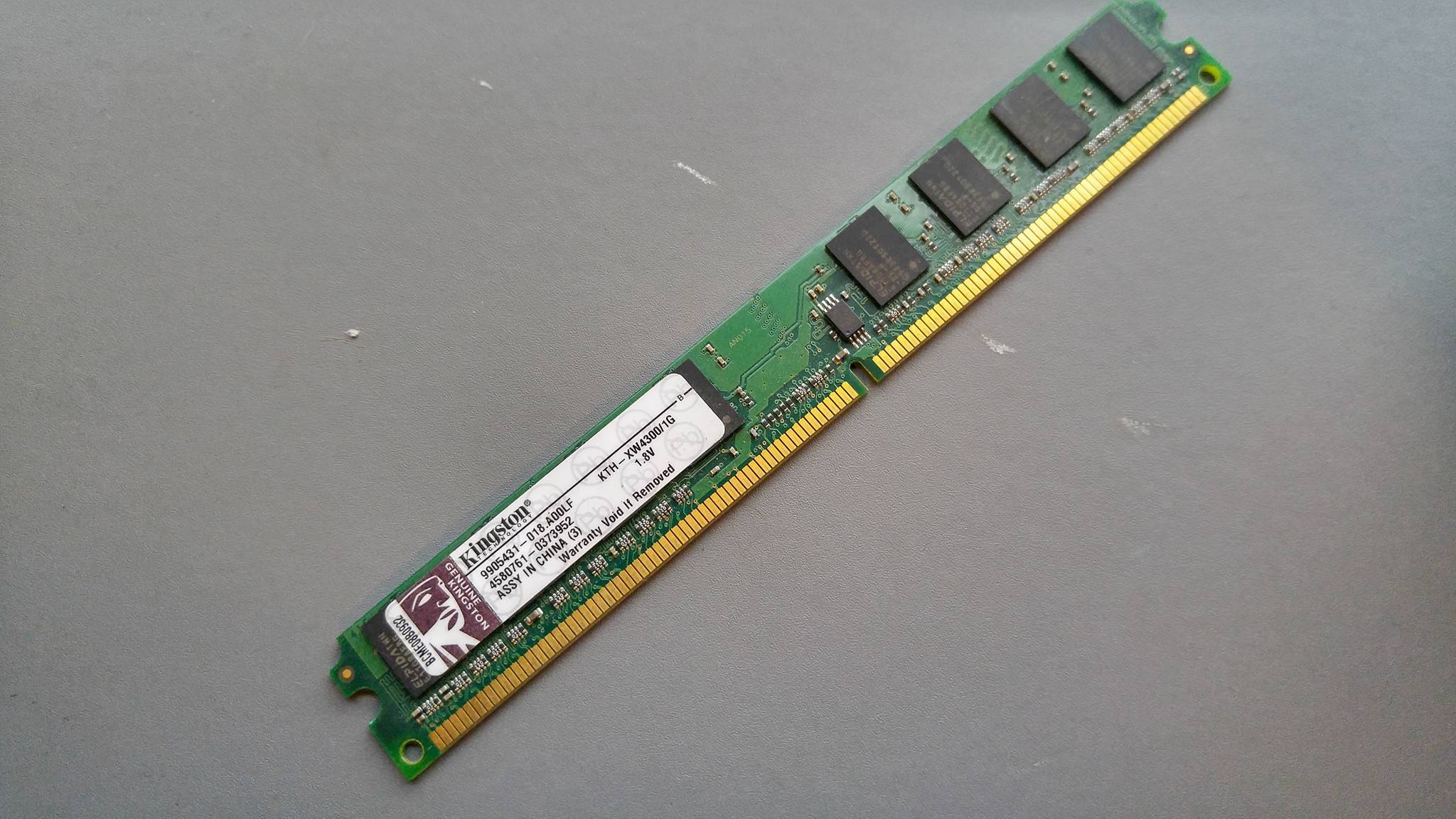 Motherboard
H
-Alvorix-
RS880
-uATX:1.00 +
I/O
shield +
WIFI
Works great. From my former build. Reliable.
AM3 Socket
16GB RAM DDR3 Max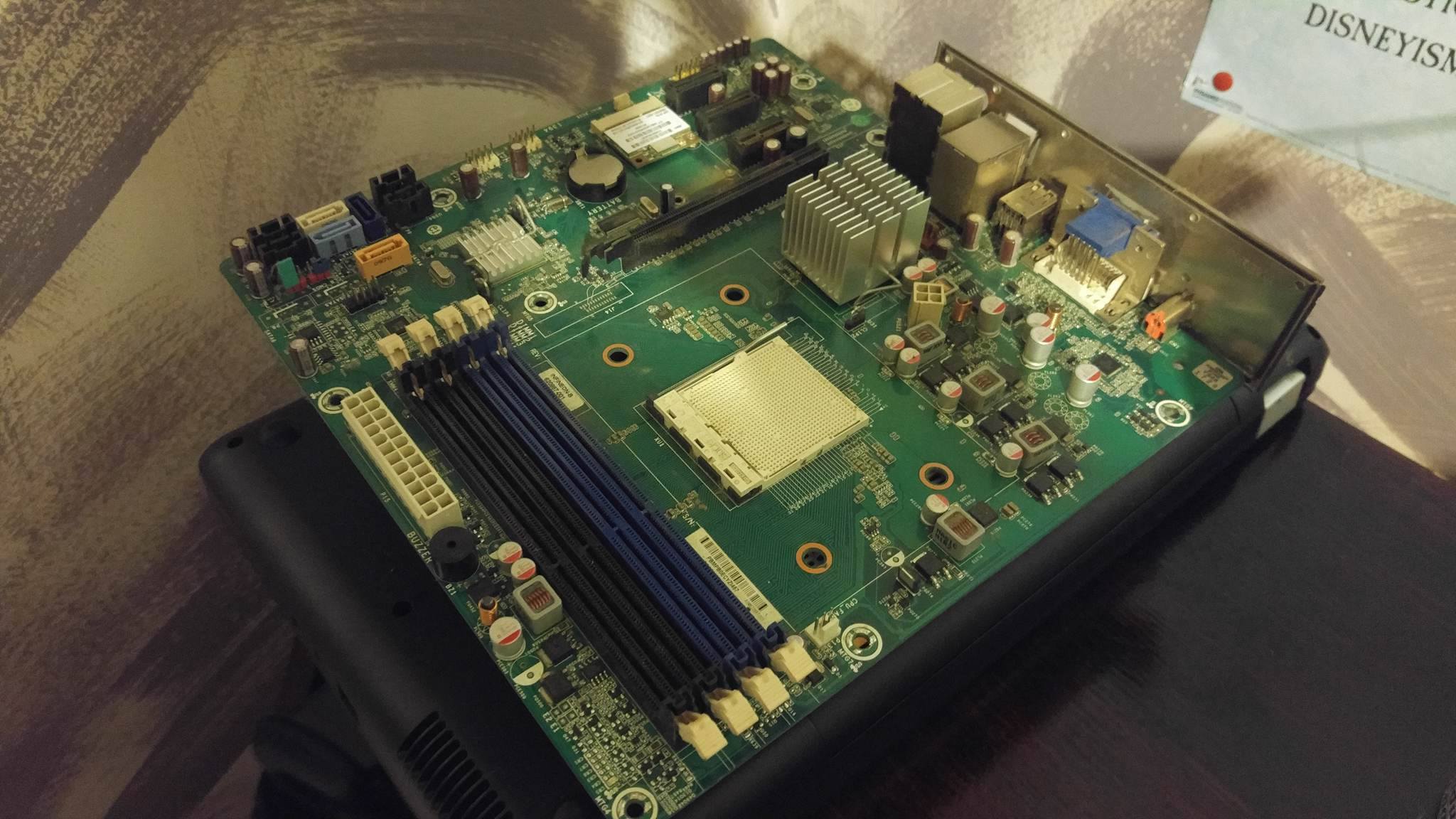 Blue Gameboy Advance SP Theme Bundle
Don't like Red? More of a Blue kinda person? Well then here ya go!
This Gameboy looks like it has almost NEVER been used.
This small bundle includes:
- Nintendo Gameboy Advance SP
- Pokemon Blue
- Pokemon Sapphire
- Official Nintendo Wall Charger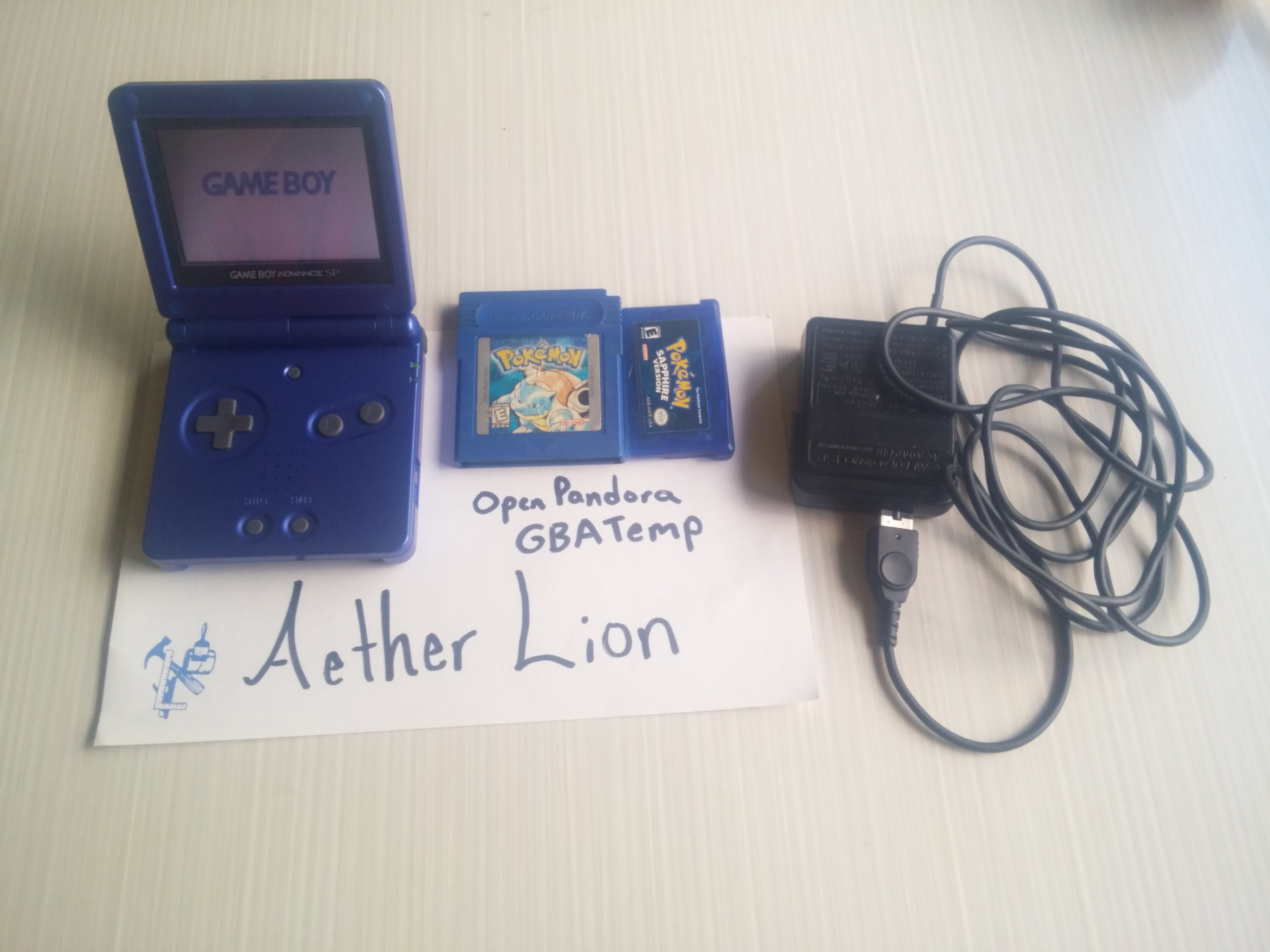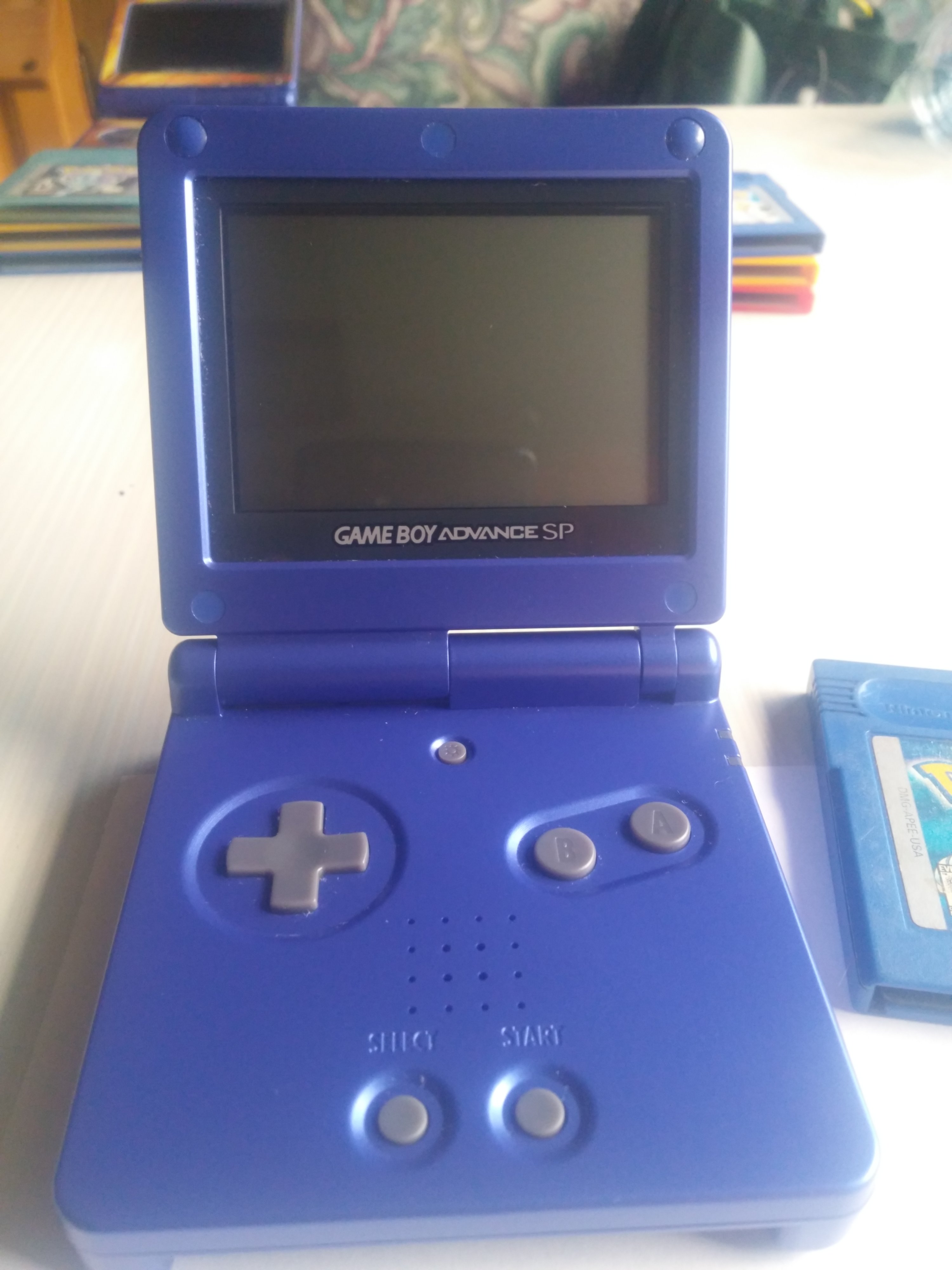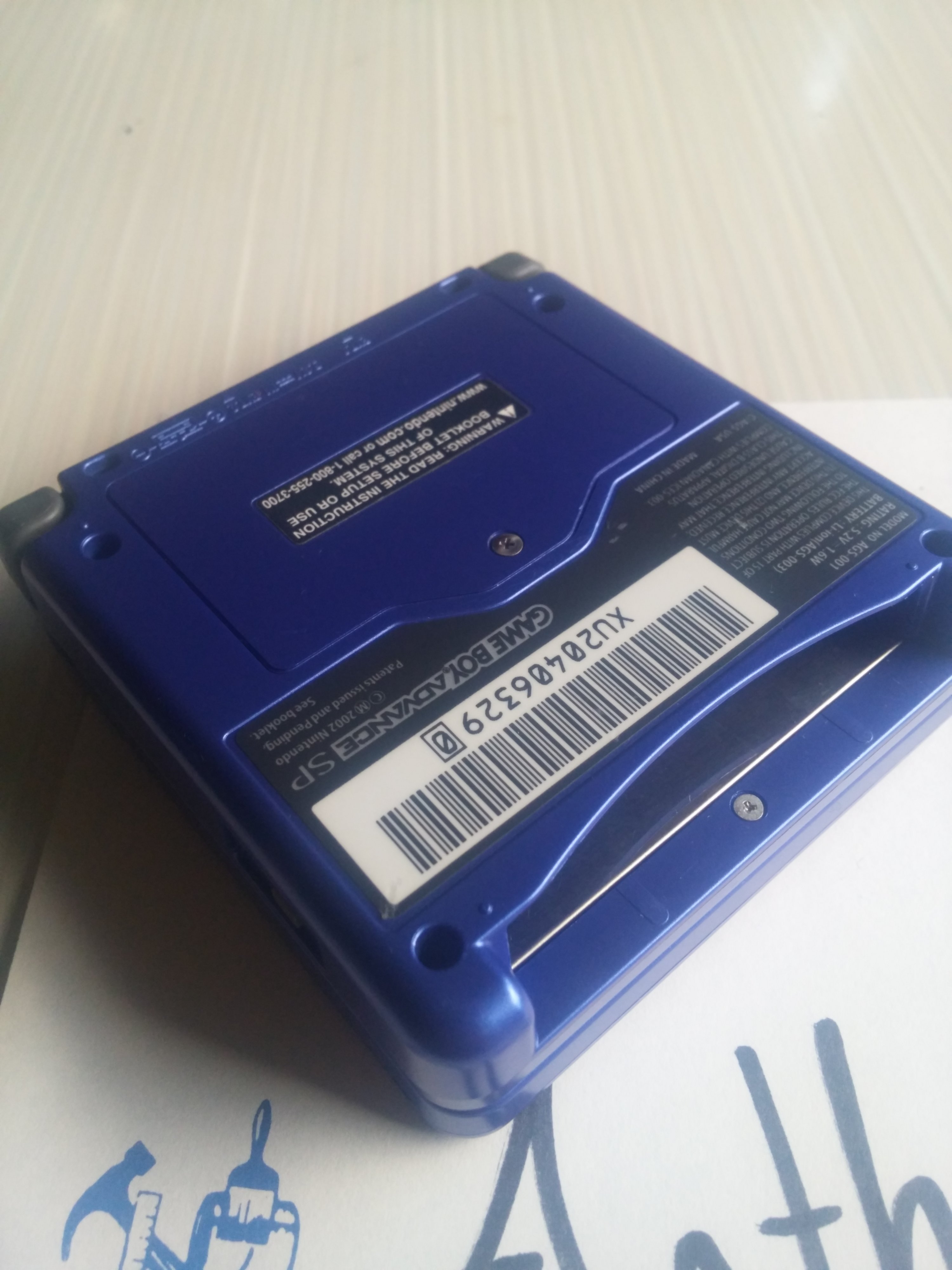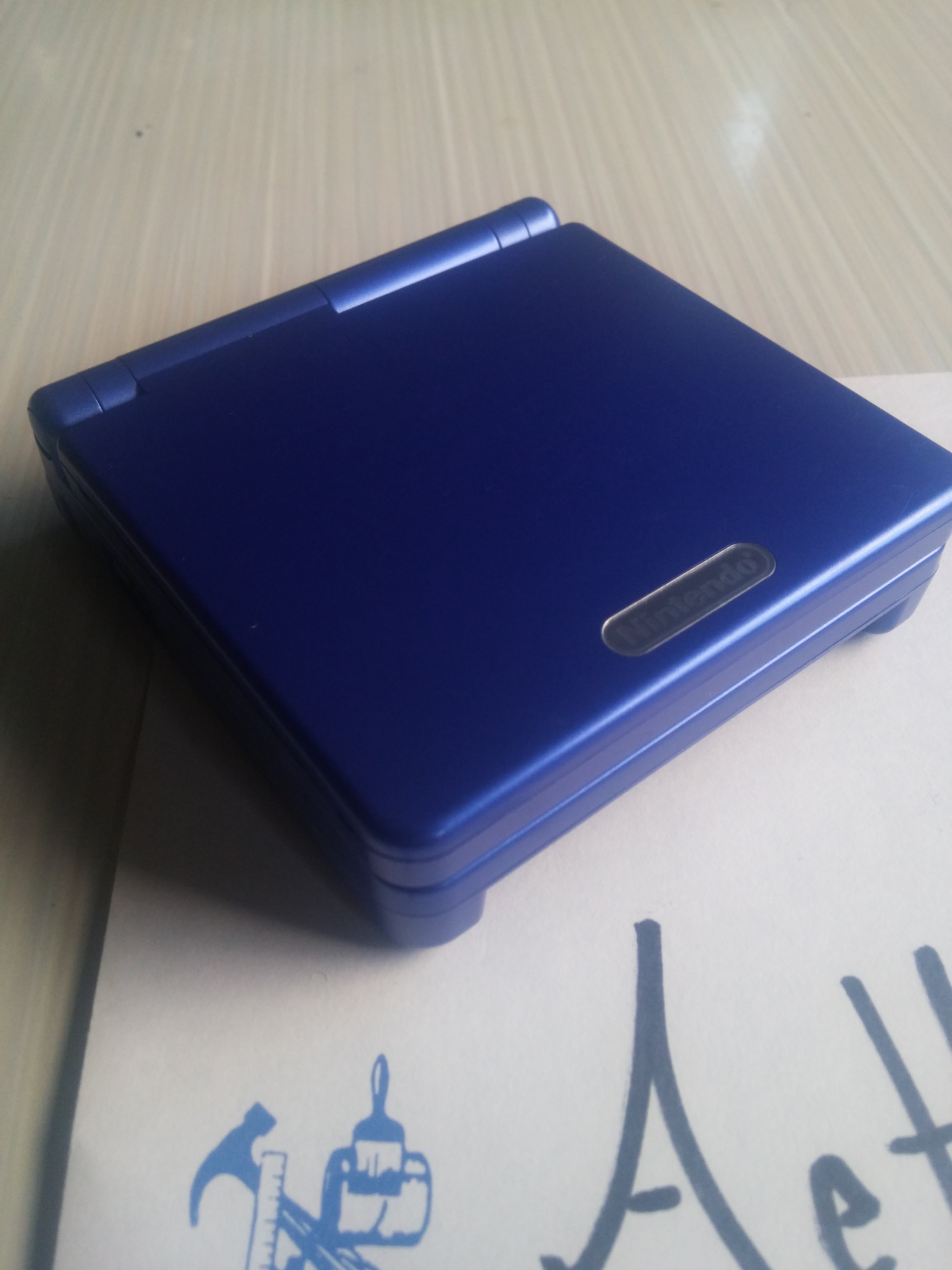 Blue Game Boy Color
Overall good condition! Everything functions as it should.
Console Only.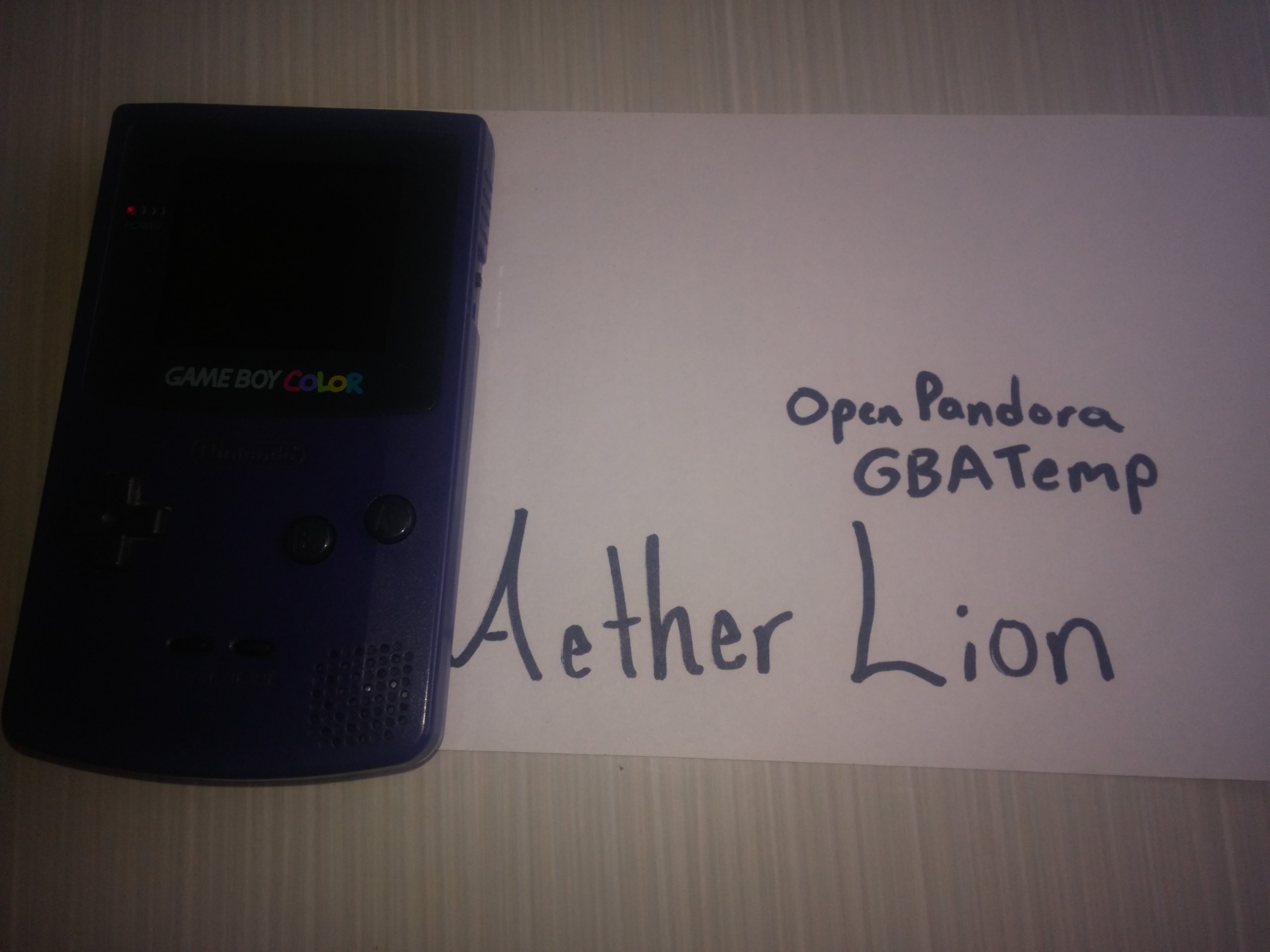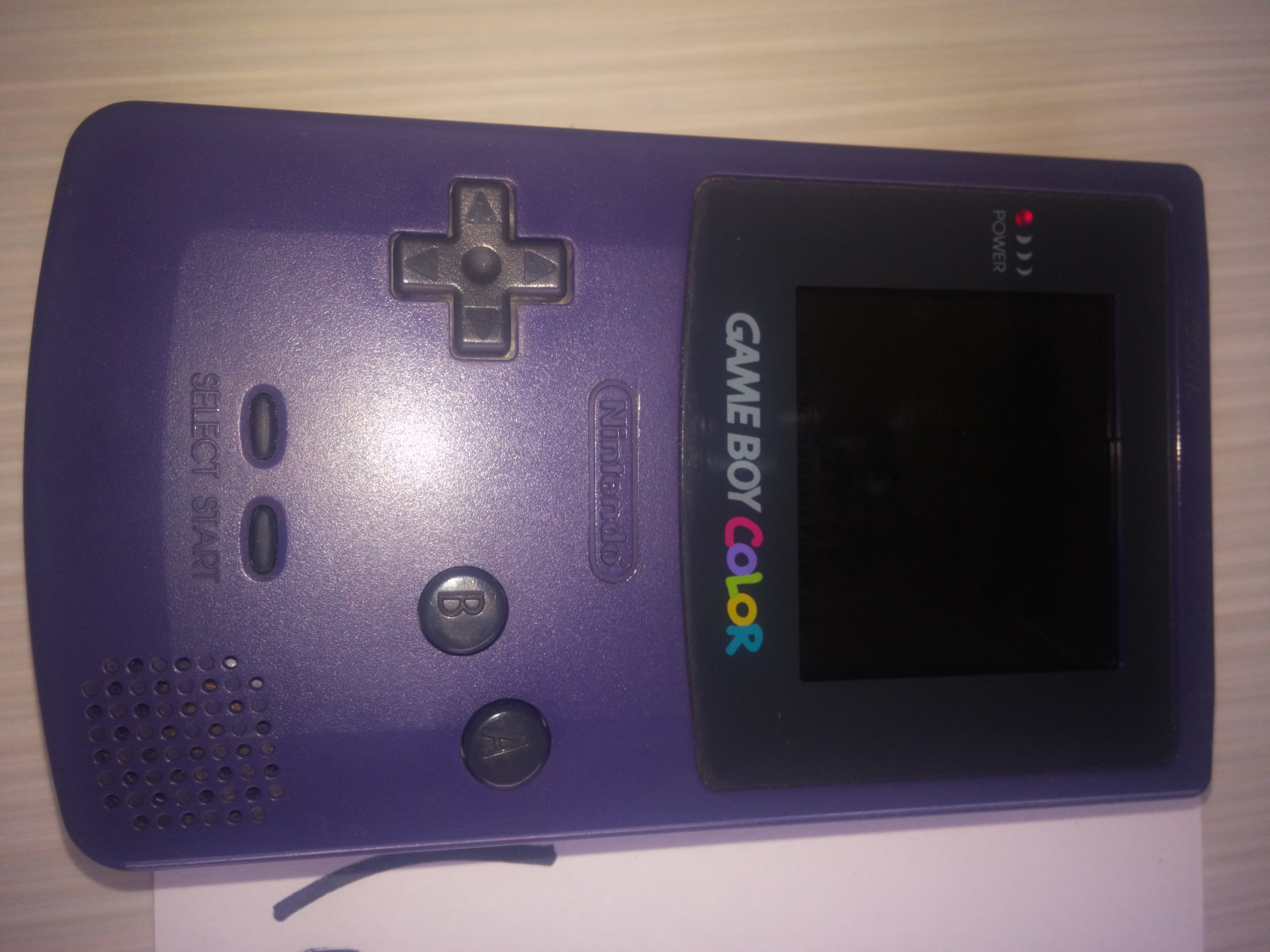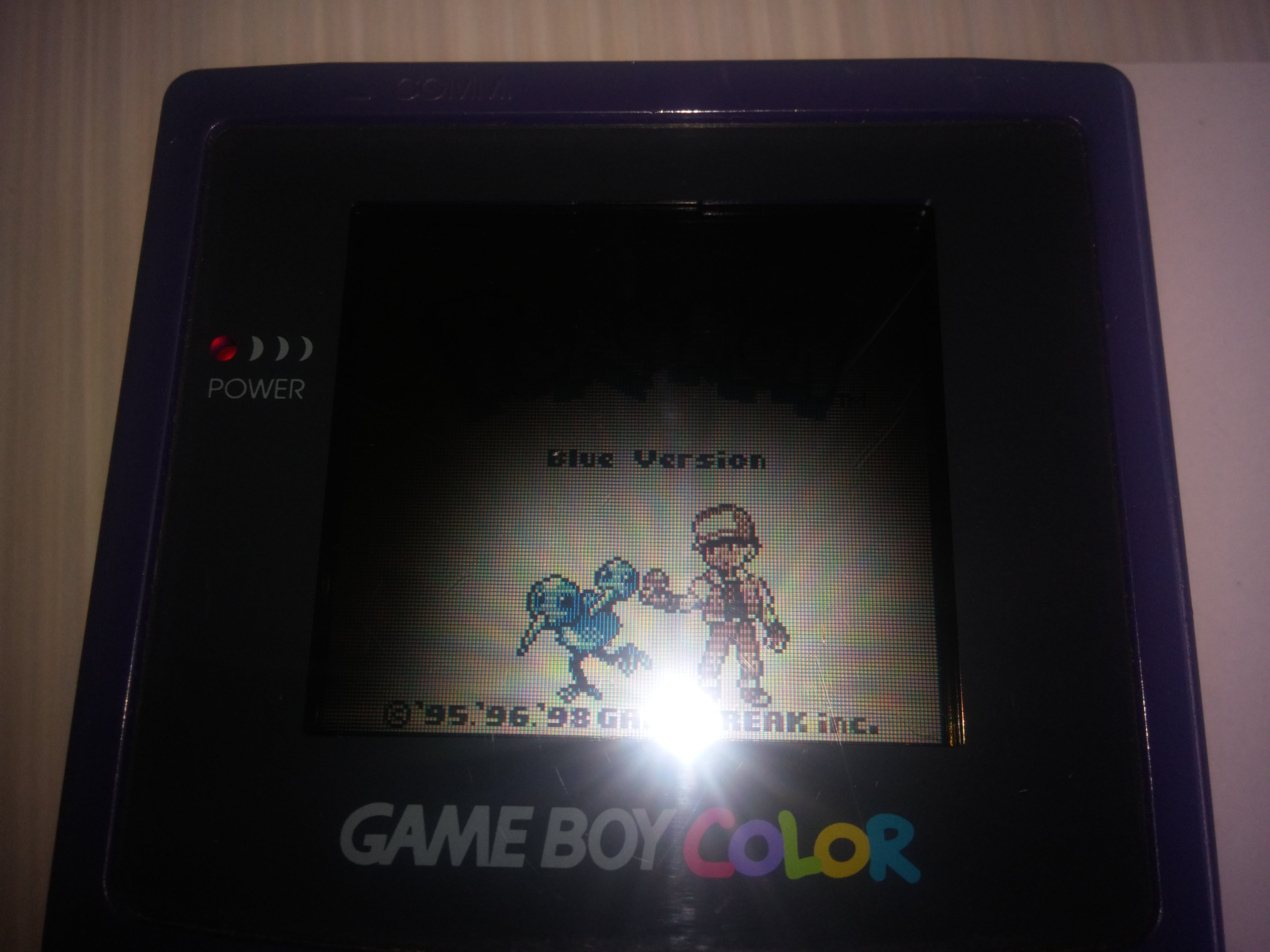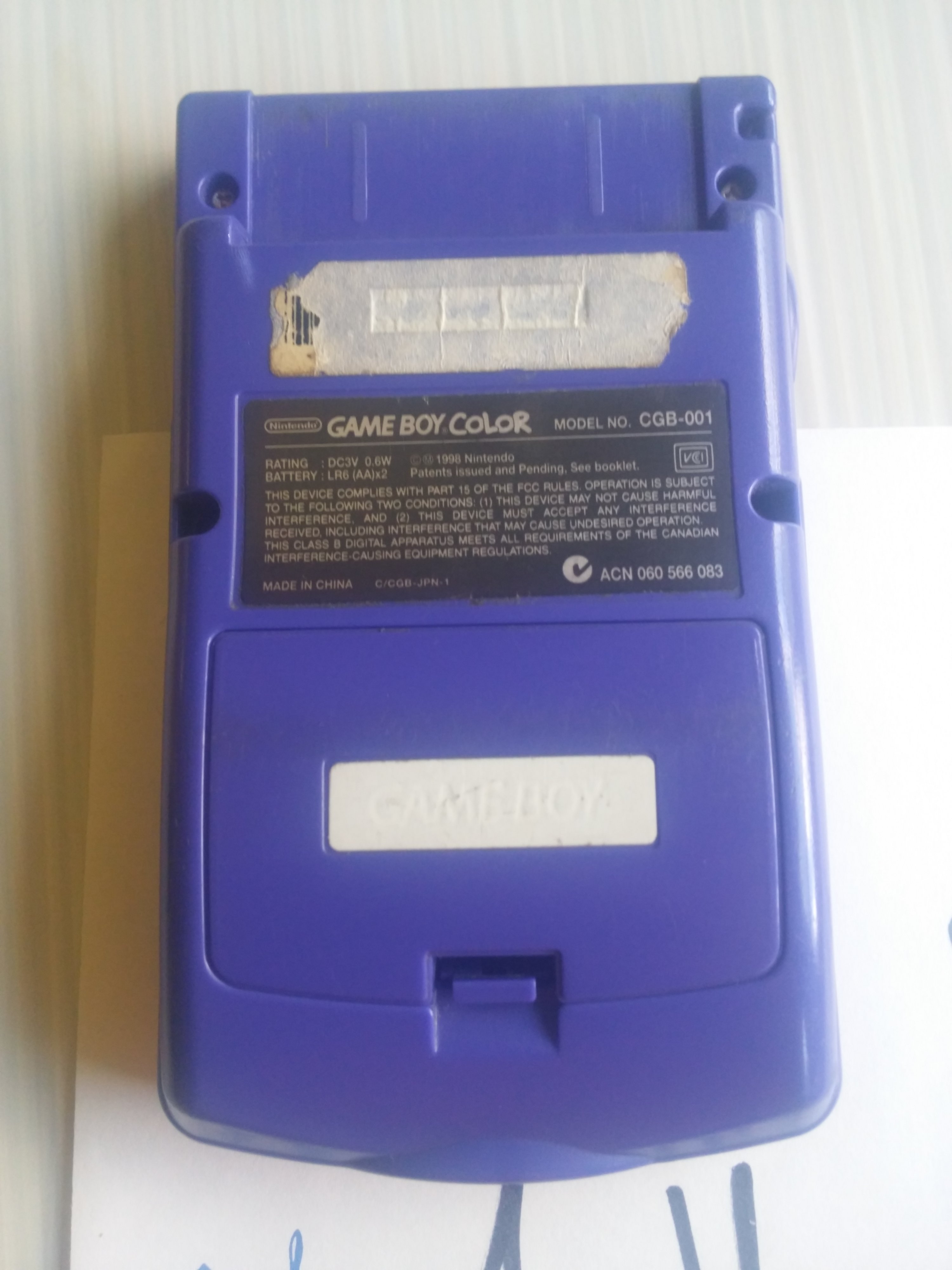 Blue Gameboy Advance SP w/ Yugioh Skin + Yugioh Dark Duel Stories
Includes Gameboy Advance SP in alright condition but with no sound and Yugioh Dark Duel Stories.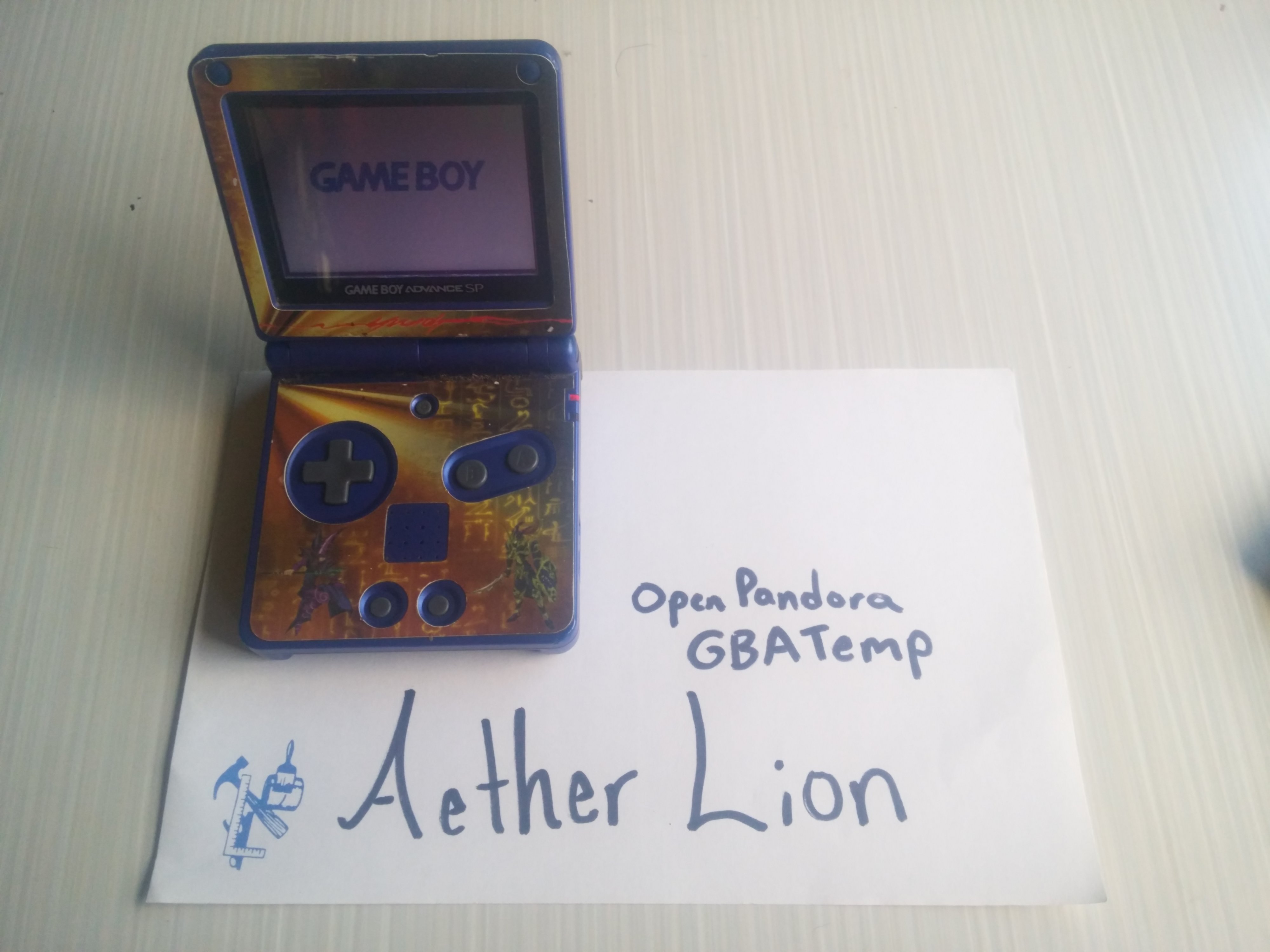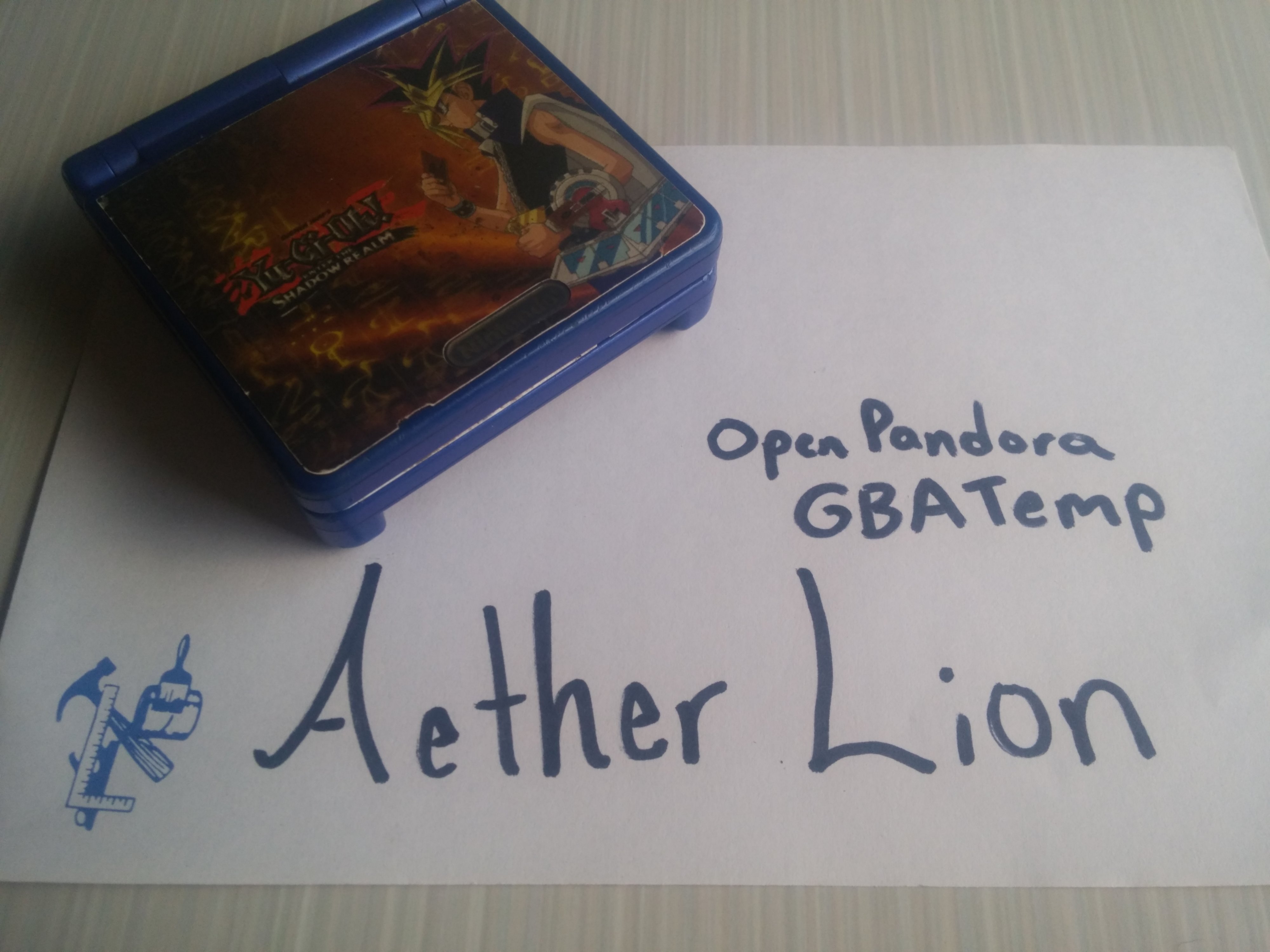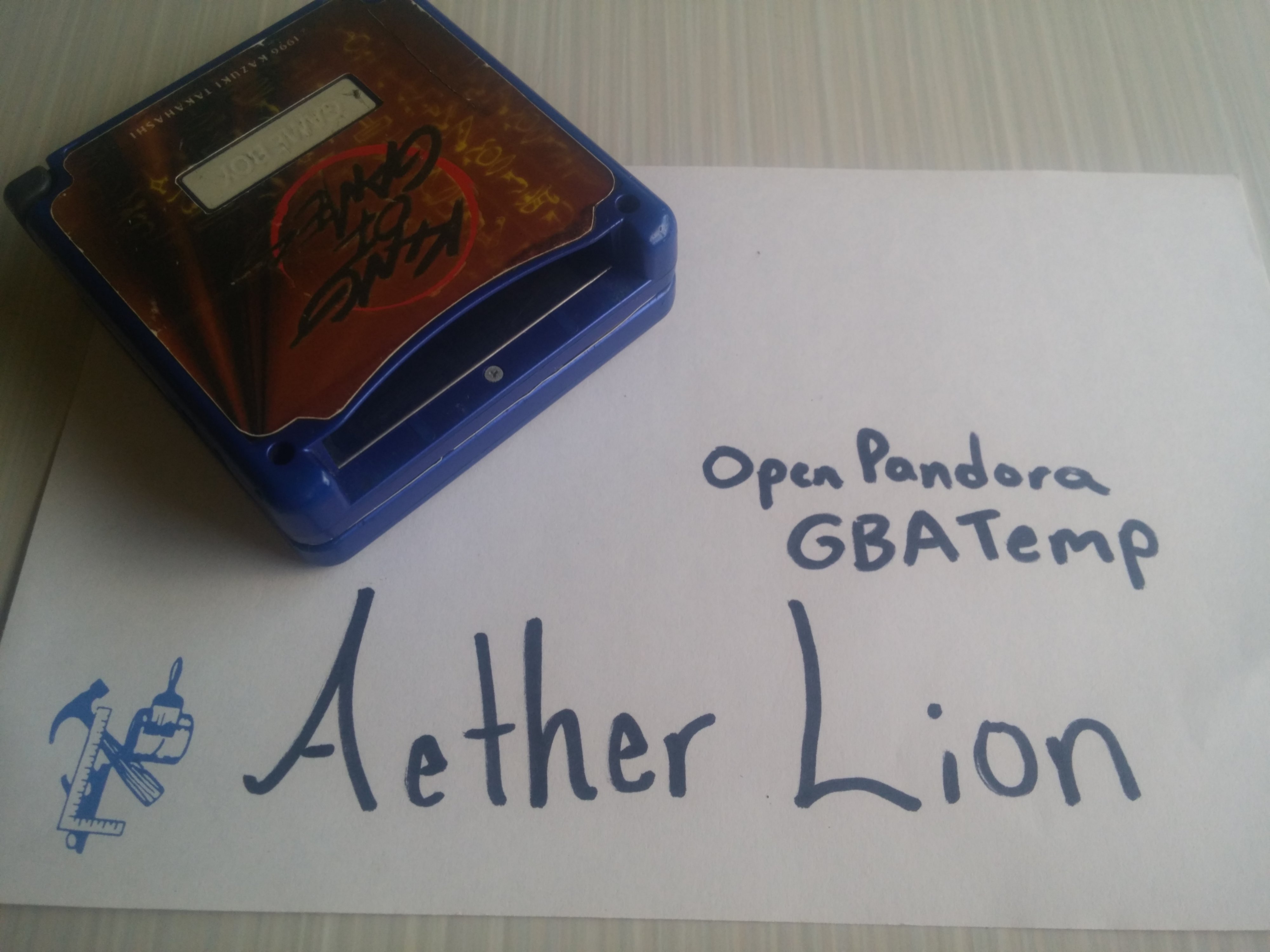 Black Gameboy Advance SP
Functional + in alright condition, however, the L button does not work easily/hardly at all.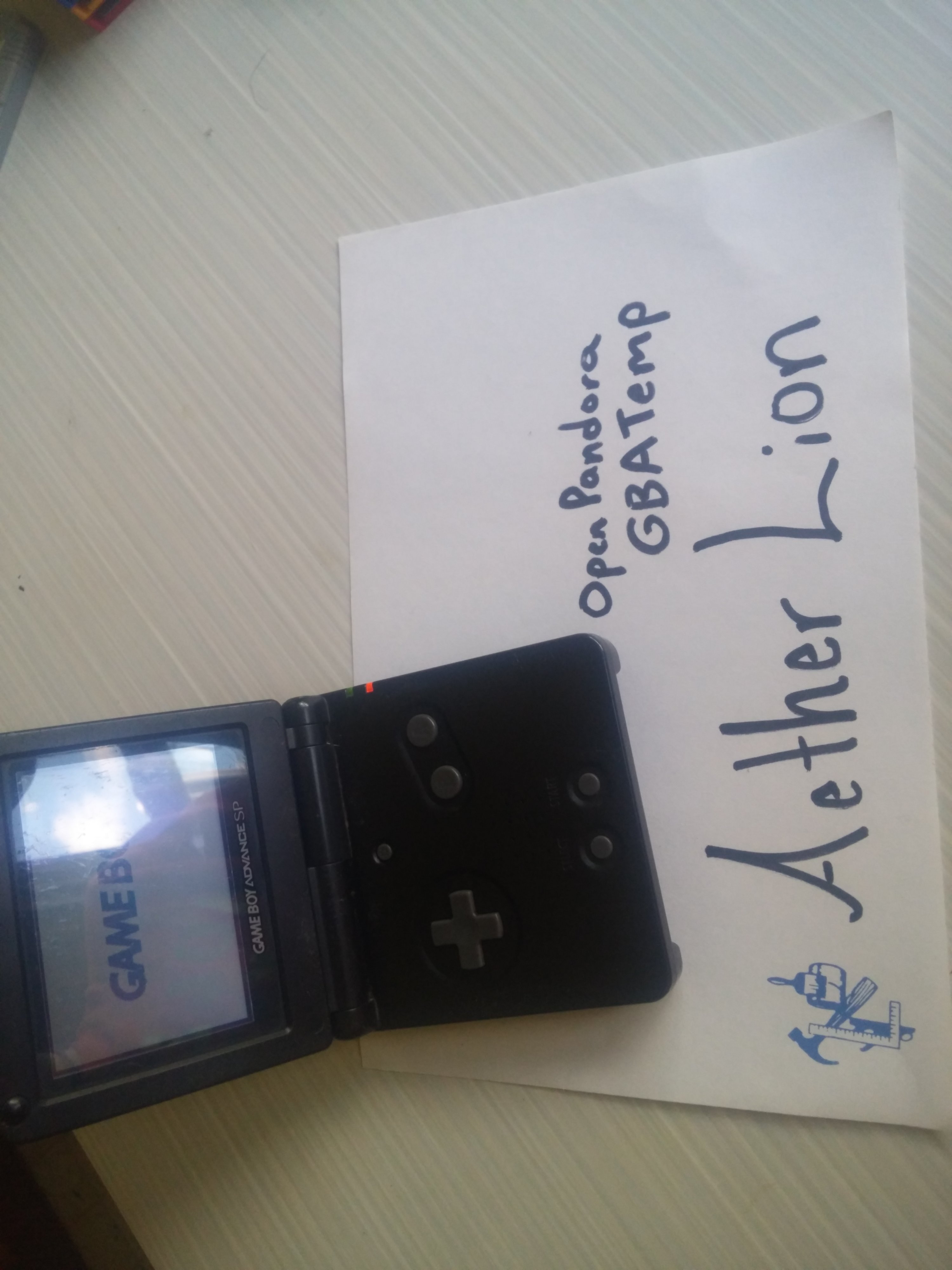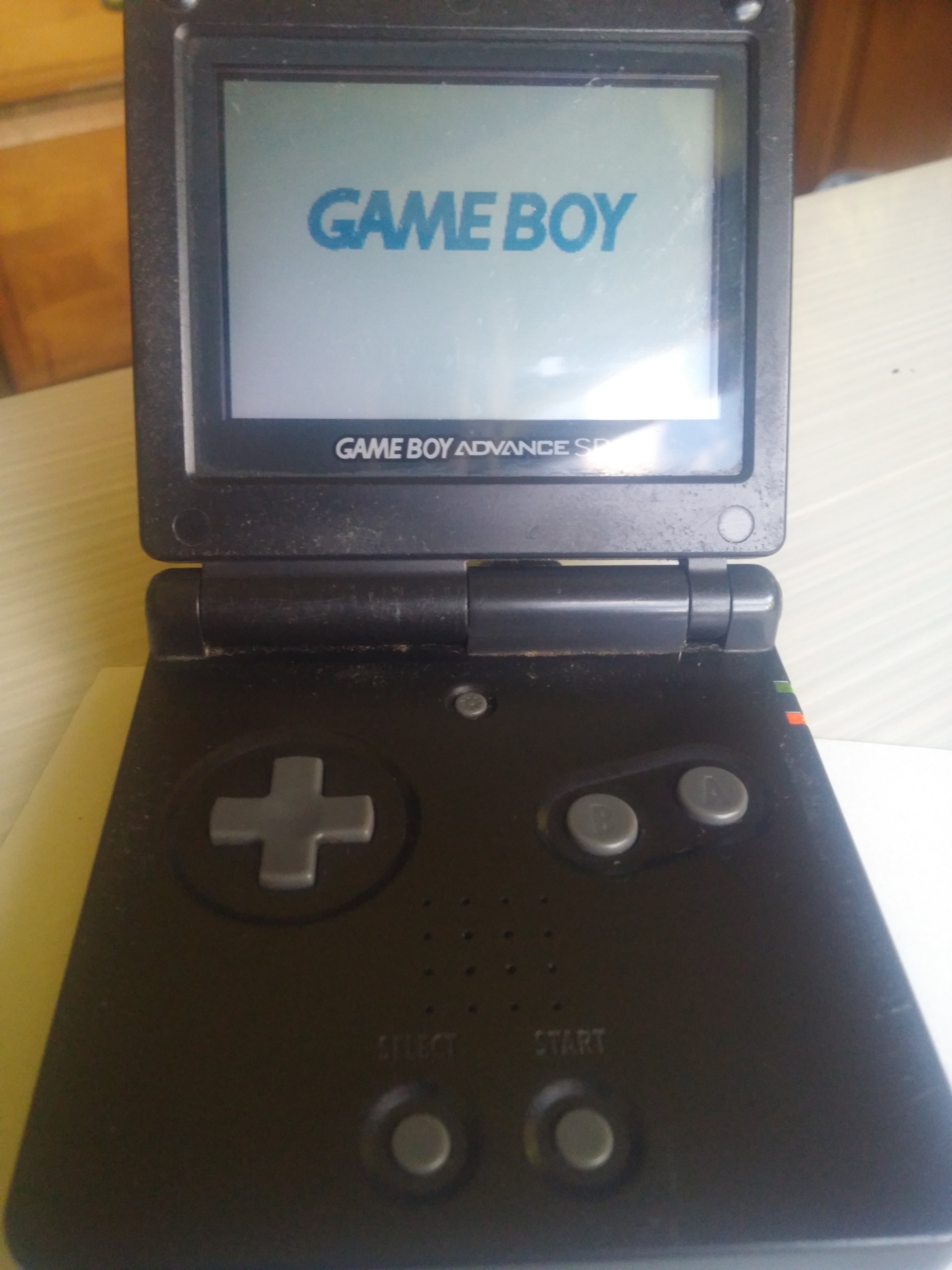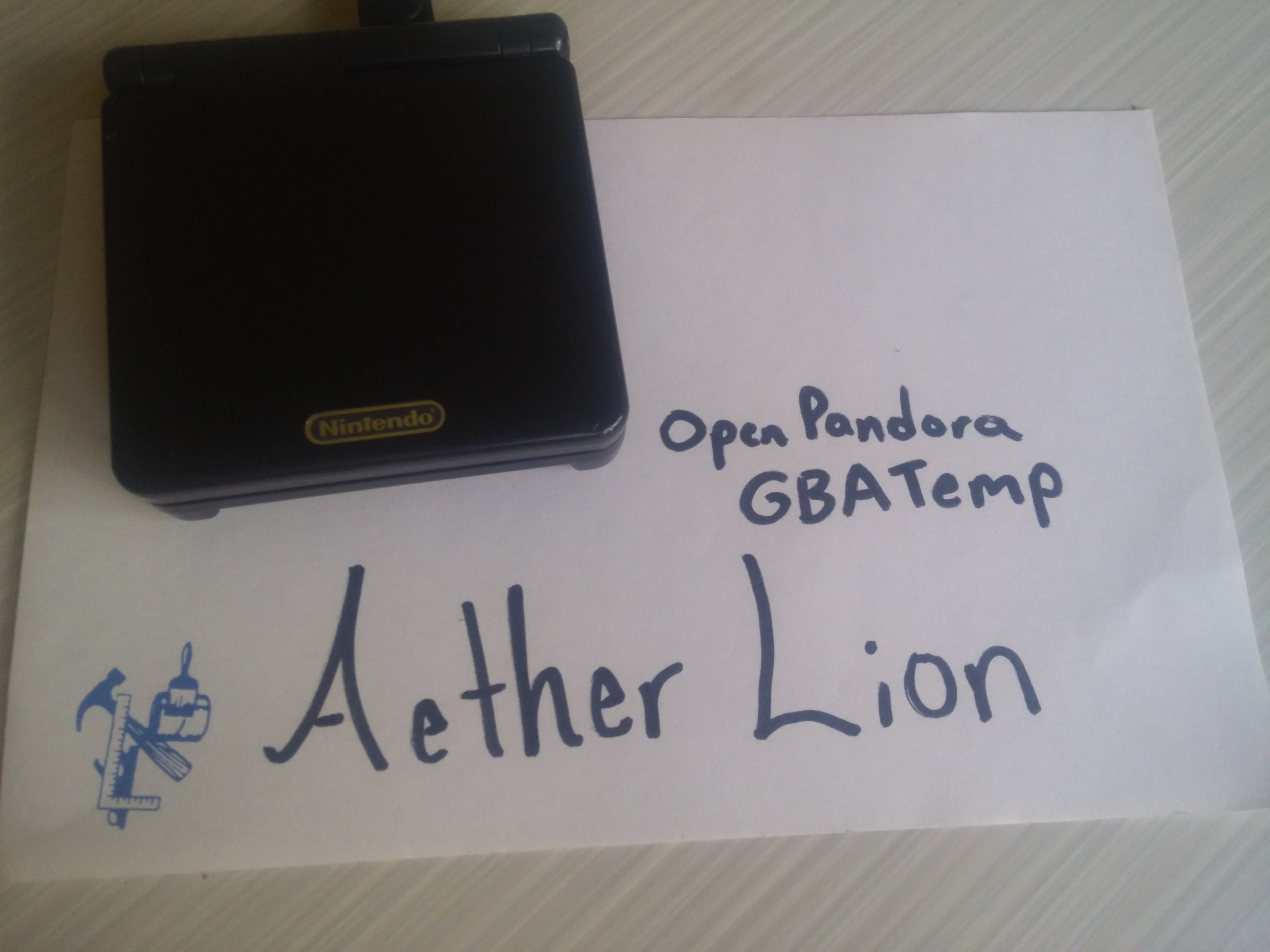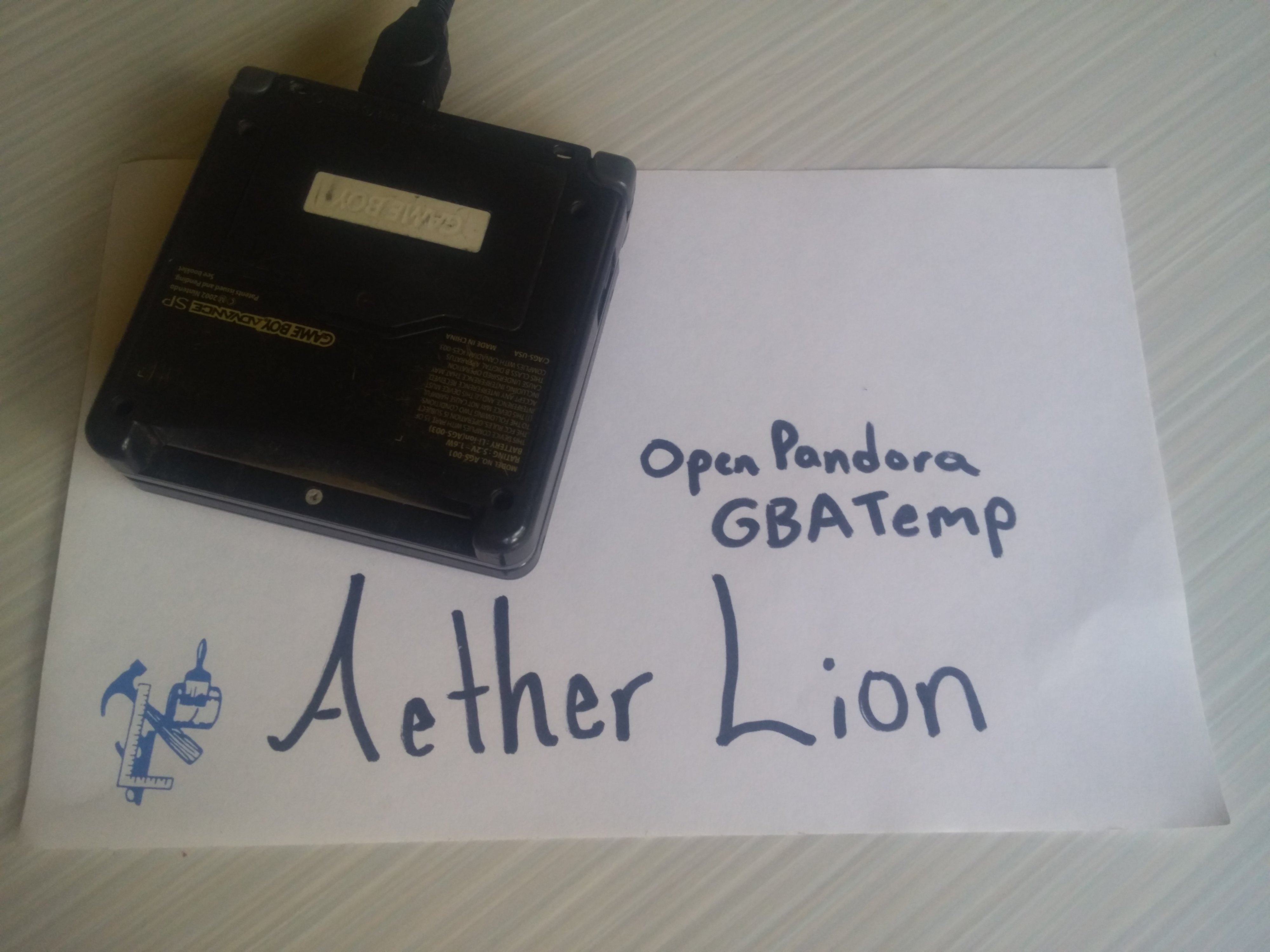 Original Xbox Modded
Original modded Xbox with 12 games (one being the infamous Splinter Cell (Exploit Game)), Custom-Ordered USB cable for loading homebrew and etc, a controller, memory card, universal RCA cable (Works with Xbox/360/GameCube/N64/Playstation 2), and Power cable
Shoot me an offer.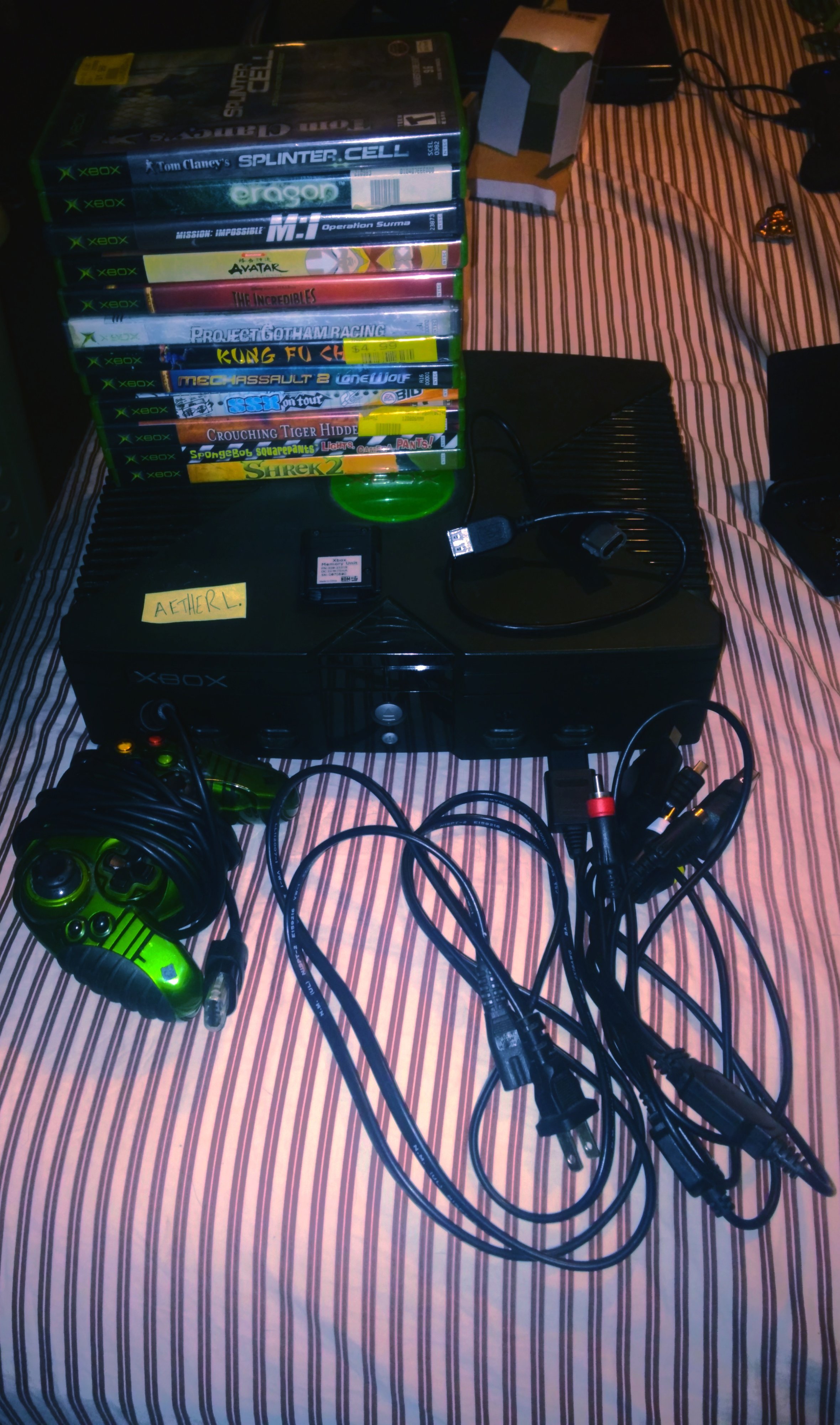 LEGEND OF ZELDA FOUR SWORDS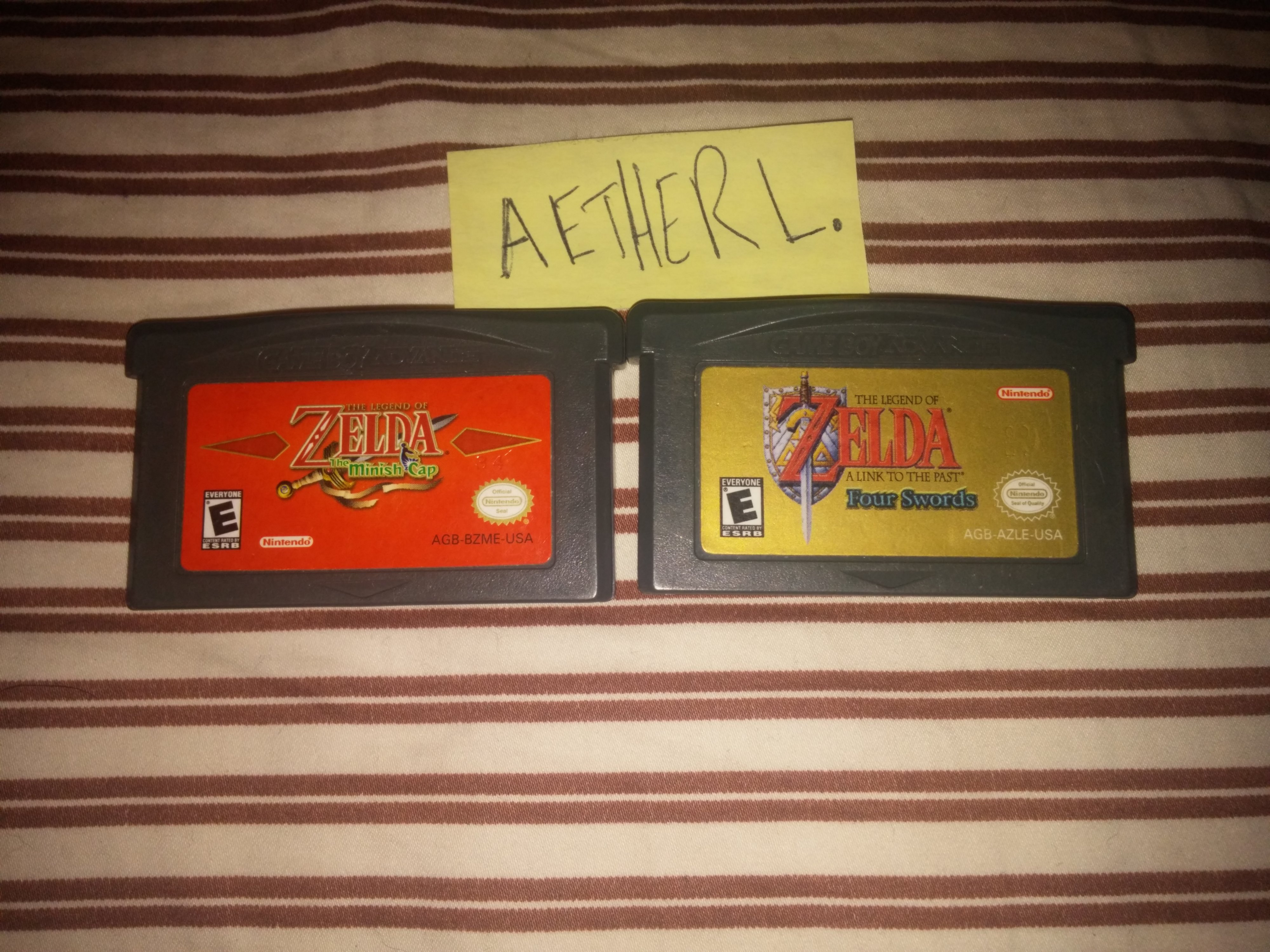 In really nice condition! Asking $20 Four Swords
.
*MINISH CAP WAS SOLD
Miscellaneous Game Boy/Game Boy Advance games
$5 (FREE SHIPPING) each. Will lower price if more than 1 are bought at once.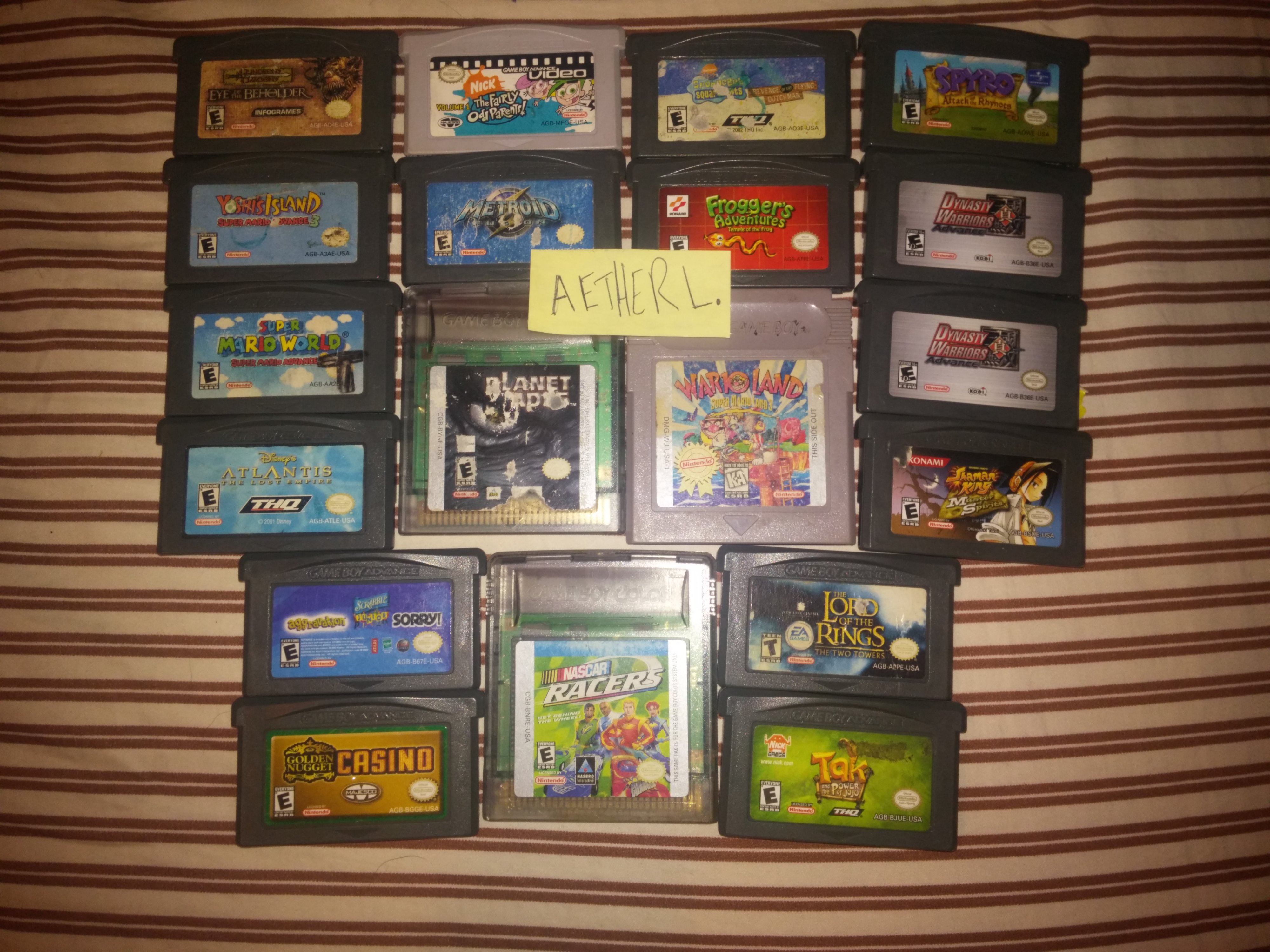 PSP Games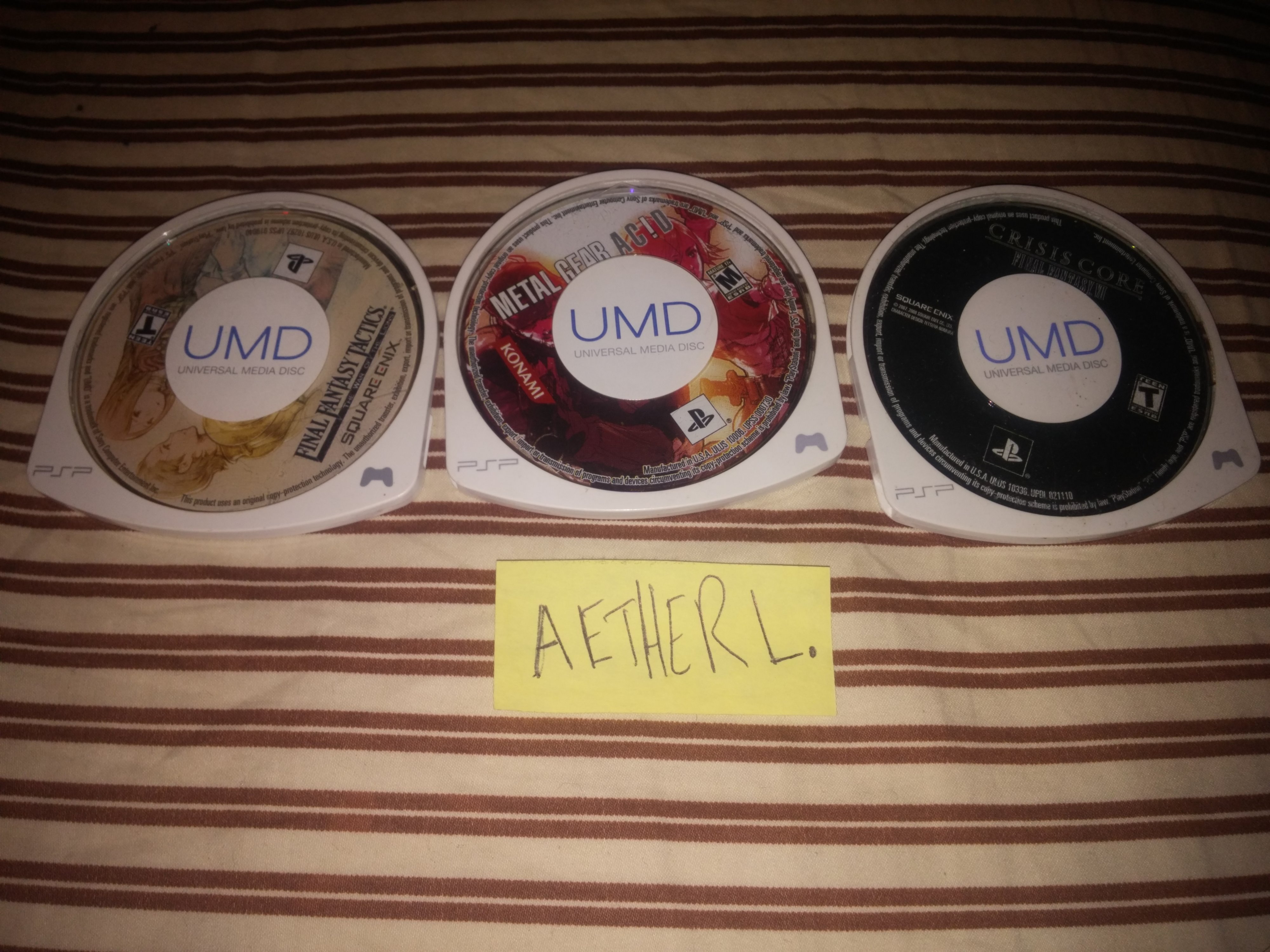 3 PSP Games. All in fair condition. Could use some cleaning. They all work!
Asking only $15 for the trio.
2 Action Replay DS and Mario Party DS
Unsure if the 2 Action Replays work but they should.
Mario Party runs flawless and is int great overall condition.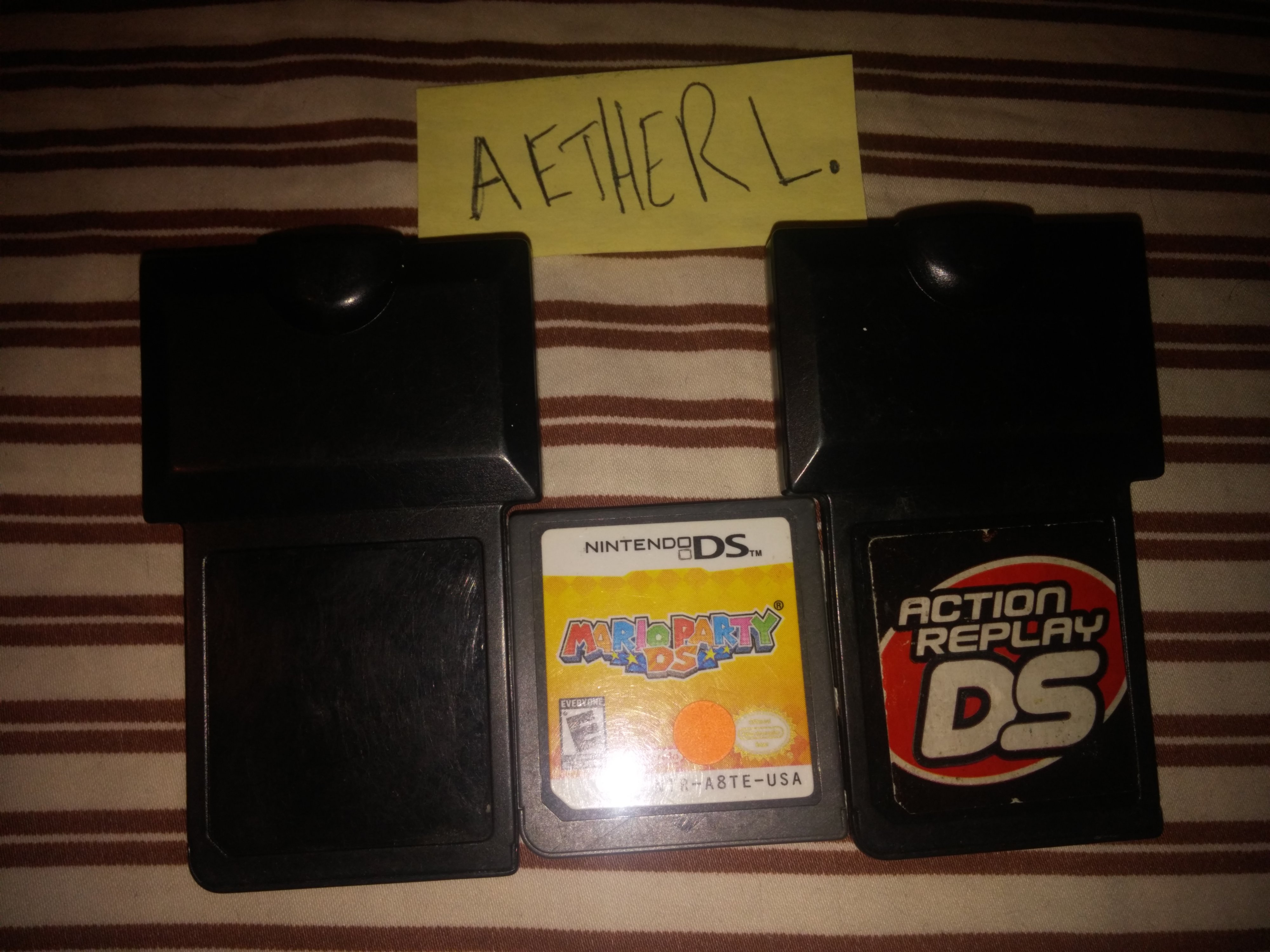 OFFICIAL/GENUINE XBOX 360 S 320GB HDD (FREE SHIPPING)
Fully working. Shows some wear. $45 OBO FREE SHIPPING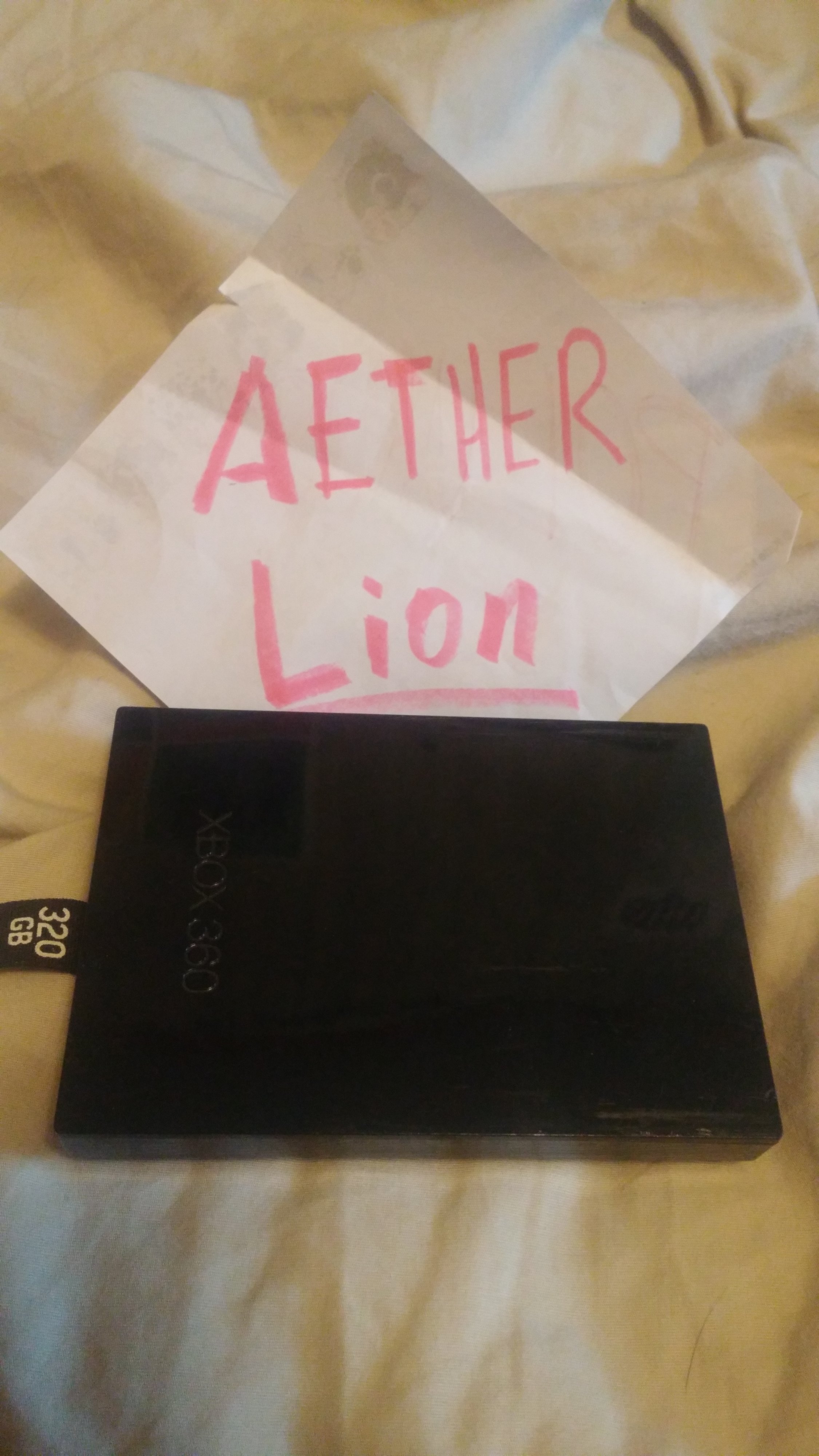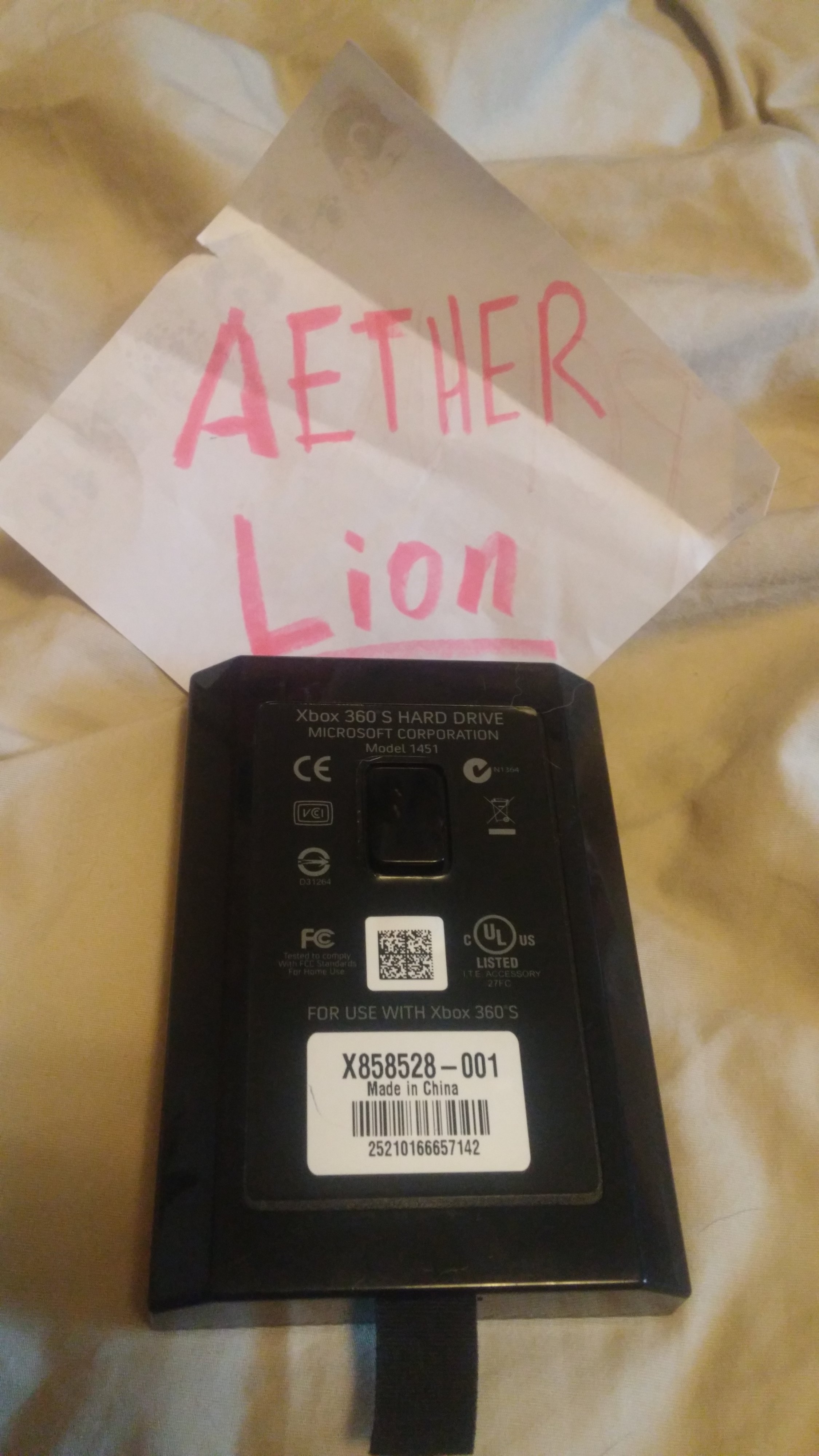 Game Boy Advance AGB-001
(FREE SHIPPING)
Fully Working condition. Shows signs of use, mostly needs a good wipe down with a cloth. Missing battery cover.
Great unit for modding (Adding lighting effects, backlit screen, etc)!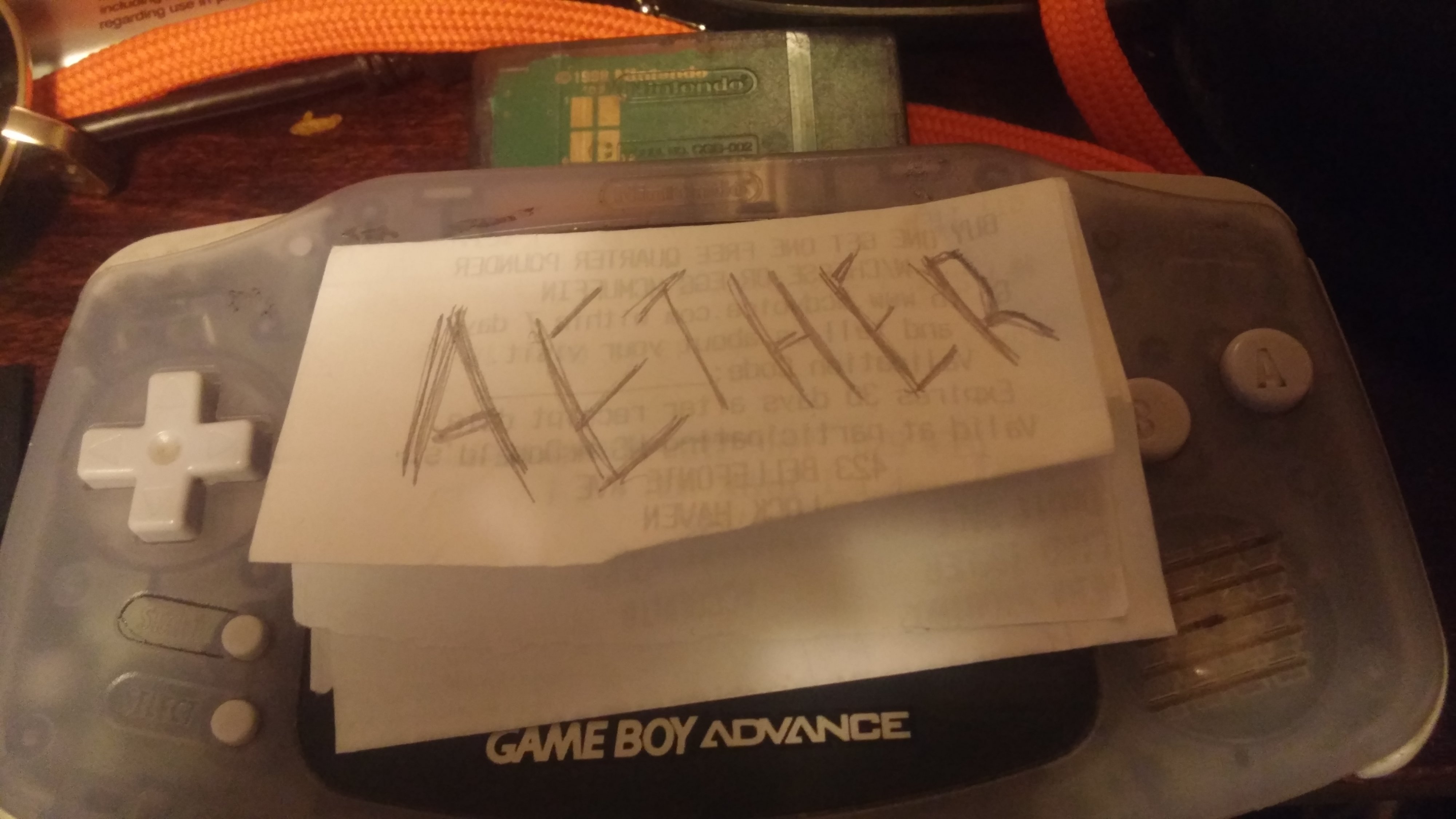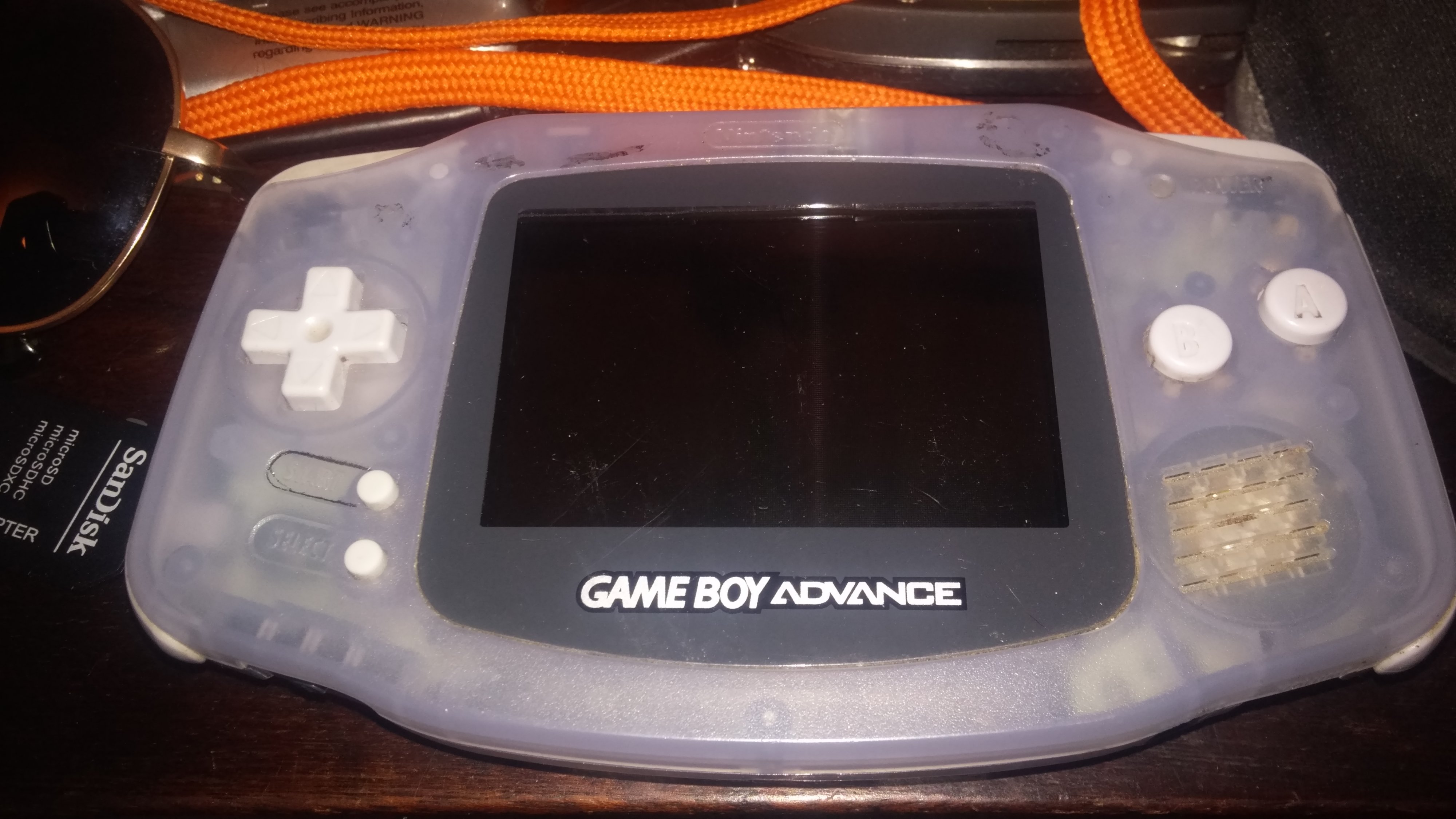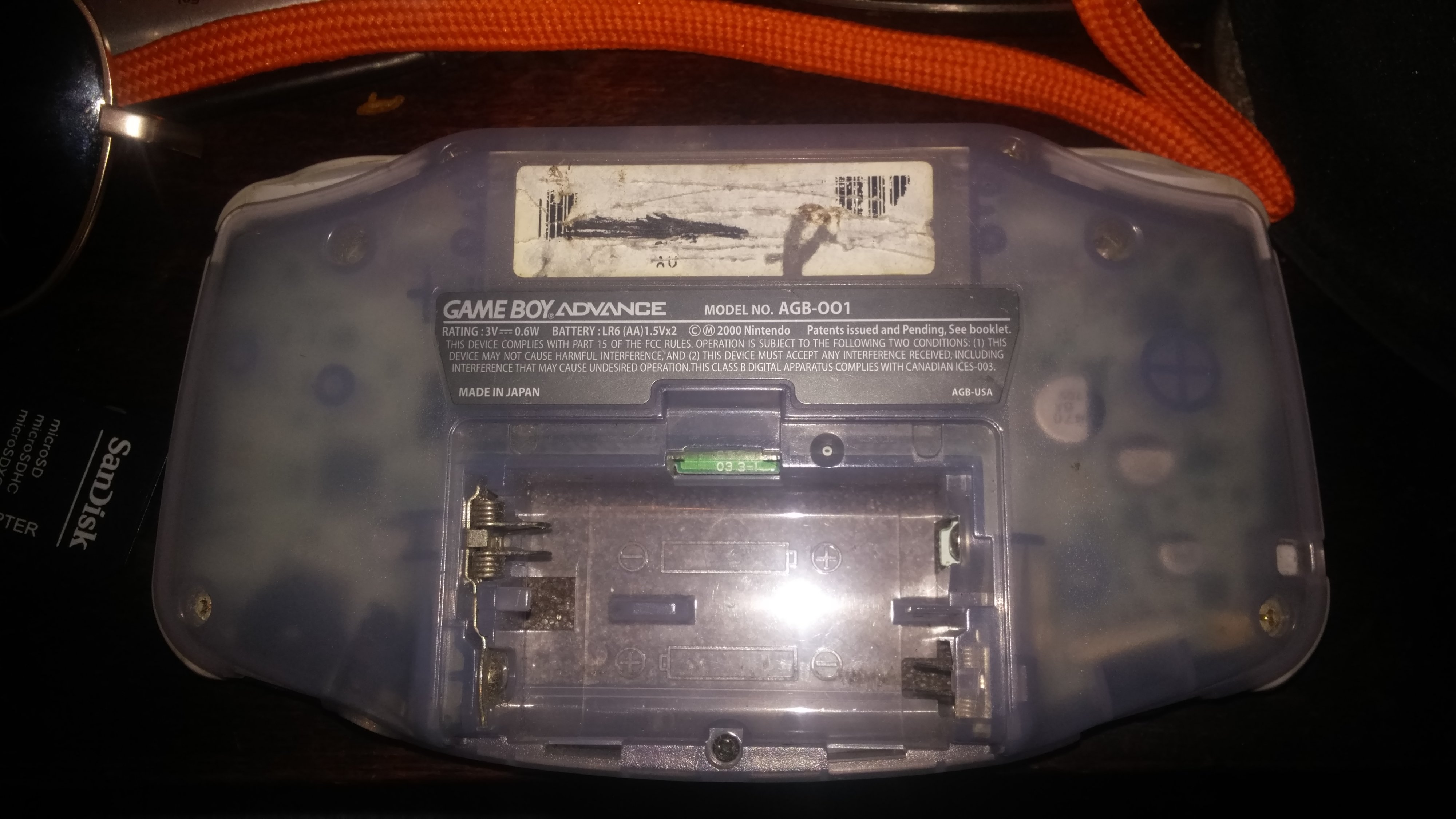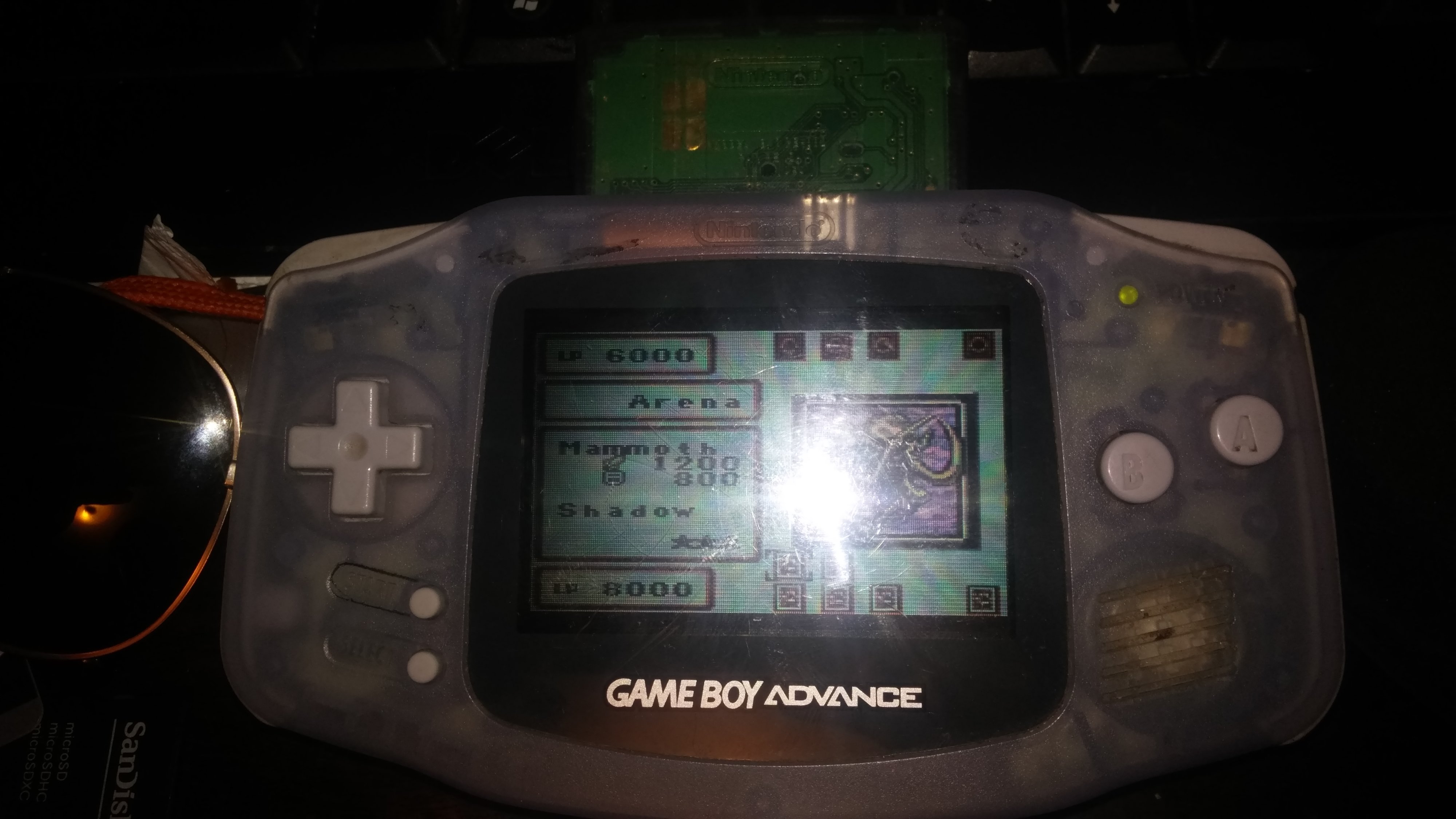 ASUS Stealth Bomber Gaming Laptop
THE MOTHERBOARD SEEMS TO HAVE RANDOMLY DIED SO THIS IS NOW A PARTS LAPTOP, BUT THE PICTURE PROVES IT WAS FULLY FUNCTIONING A ONE POINT
Okay, let me say that this laptop is slightly older but still can run games like MKX very well given that fact.
This laptop is HUGE and I, 3 months ago, manually updated the screen to a 1080P (1920 x 1080 Resolution) Matte display. It's amazing and anti-glare for uninterrupted game-play. In my opinion Matte displays ARE the #MasterRace.
The keyboard+other buttons are backlit, you'll just have to configure the drivers to work with Windows 10.
The battery was also just replaced when the screen was. This thing isn't meant to go all day without charge though. The battery lasts about 1 1/2 - 2 hours on a full charge.
It's got an i7 720QM Processor, backed by 6GB RAM and an 1GB ATI 5870 Dedicated Graphics Card. It also comes loaded with a 500GB HDD, perfect for all of your games. B-)
The RAM is easily (and very inexpensively ($20 I think?)) upped to 8GB RAM, for even more multitasking and video editing power.
This laptop would be great as a Work Station AND Game Station.
If anyone wants specific framerates for games lemme know. I can test out the actual Framerates of MKX, Injustice, Grid 2, etc...
It's got lotsa USB ports, LAN, HDMI, VGA, etc.
The model is G73JH-RBBX05
Specs and MSRP [The page is a lil outdated but that's okay]:
http://www.cnet.com/products/asus-g73jh-rbbx05/#!
This laptop is offered at $160 OBO. Trades welcome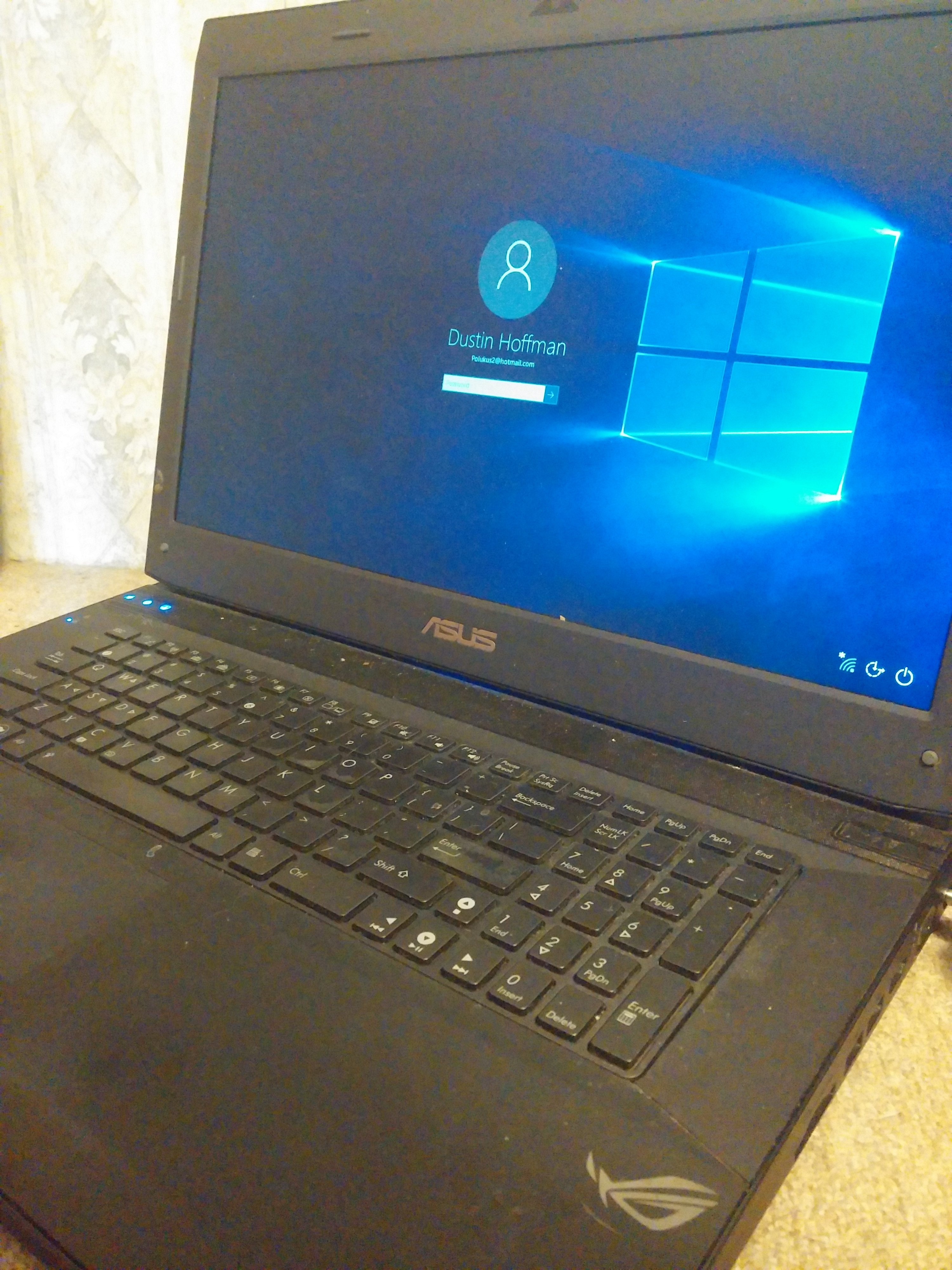 Prices do not include shipping unless specified.
I have already made 3 trades among members on these forums and about 4 trades with members over at GBATemp. I also have 2 eBay accounts, both with good reviews, I'm trustworthy, I swear!
Thanks for your kindness and thank you for reading!
Sold items and credits to users from these forums!

-------------------
AMD Radeon 6670 - SOLD on eBay!
G.Skill DDR2 Ram sold on eBay!
Red GBA SP Bundle - SOLD on GBATemp - Thanks!
First Batch Pandora - SOLD to @3XCL4M4t10N - Thanks!
ALL COPIES OF FREAKYFORMS - SOLD ON EBAY!
XBOX 360 Slim + Games - SOLD ON EBAY
Rare Grateful Dead Live/Dead Vinyl #1830 Green Label - CLAIMED to @tigerroast - Thanks!
HP Convertible Touchscreen Laptop - SOLD to Tony_93 (over @ GBATemp)
Laptop (8GB Ram, 500GB HDD, P6200) - SOLD to Tony_93
3DS/DS GAMES SOLD ON EBAY
3DS CONSOLE SOLD ON EBAY
Pokemon Diamond/Platinum - SOLD to Tony_93
Razer DeathStalker Chroma - SOLD on eBay
​
[/spoiler]
Last edited: