Joined

May 7, 2012
Messages

8,261
Location
It was not so much work but here it is finally - it should be easier for most people to enjoy this feature now:
http://repo.openpandora.org/?page=detail&app=xboxdriver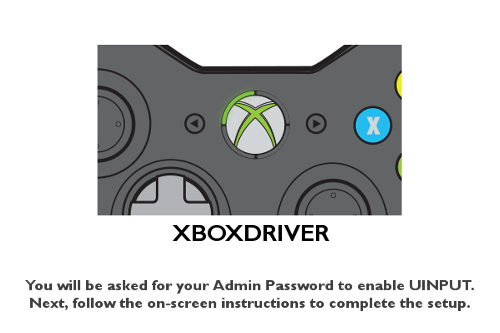 The point of this PND is to make it possible to play a number of Pandora games in a comfortable way, while having the Pandora connected to a TV screen.
Before running this script you need to do the following in a terminal, while connected to the internet:
- sudo opkg update
- sudo opkg install libusb-0.1
You only need to do the above once.
Next, start the PND and follow the on-screen instructions.
Many thanks to Xnopasaranx
on the Pandora boards for his precious help on getting this to work!
Once connected the Left Stick acts as a mouse and the rest is mapped as such:
- Back: ESC
- Start: ENTER
- 4 face buttons: like the Pandora buttons
- Left trigger: left mouse click
- Right trigger: right mouse click
- Left Shoulder: Left shoulder
- Right Shoulder: Right shoulder
- Dpad: as Dpad
I will provide other setups in future versions to make it more flexible. In the meantime, try it out and let me know how it works for you.
Last edited by a moderator: