Joined

Mar 11, 2008
Messages

610
Since we dont have the other forums at the moment I must create a new topic here...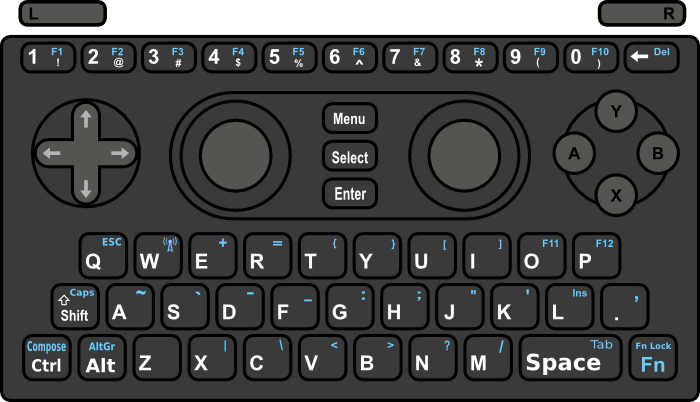 In this layout I got merged the start and Enter keys because they often have the same functionality.
Also as you can see ctrl and alt in lower, left location and '.' and ',' are still on the keyboard.
What do people think about having enter moved?
Another thing I noticed was that I never really use '~' or '`' on the keyboard. it is used in several games, but we are using opensource and can map these to other keys.
Can any one think of any reasons to keep those two keys on the keyboard?