Laptop und Trachtenjanker
Joined

Oct 8, 2008
Messages

3,231
Location
Pushed to the
repository.
From
http://robotfindskitten.org/
<- read this for some entertaining background info.
Most of you probably know this, as the author calls it, zen simulation. There was a Pandora port, but it's not available anymore.
BTW, there's more apps/games available on http://dl.openhandhelds.org/cgi-bin/pandora.cgi that aren't on http://repo.openpandora.org.
The game may not display correctly or even crash if the XFCE panel on your Pandora takes up a lot of room on the desktop. Download below, give it a whirl.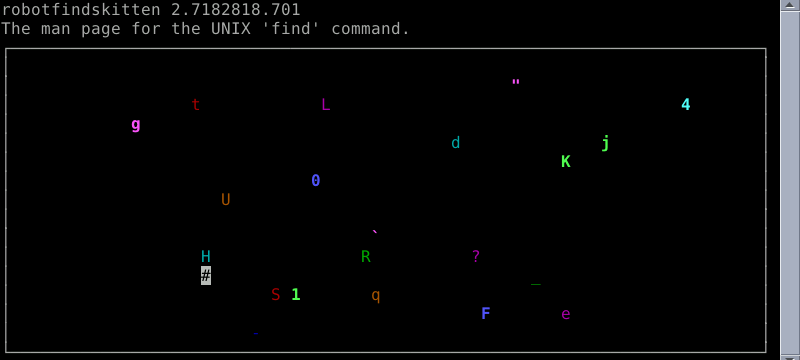 If it works we can start putting together a custom NKI file. NKI are all the non-kitten descriptions that robot encounters.
2017-01-08 23:44============================
+ proper formatting of readme file (check it out, it's funny!)
+ larger font
+ small delay at the end
2017-01-09 01:39============================
+ squashfs compression
2017-01-09 02:07============================
+ pushed to repo
Last edited: