T̶h̶e̶ ̶A̶u̶t̶h̶o̶r̶ The Artist
Joined

Sep 18, 2013
Messages

850
I've been gone for awhile. Got sucked into real life yet I managed to come out fine. My fiance couldn't keep a secret about my christmas present after realizing she may have gotten the wrong thing.  I wanted a straight blade.. She got me something in between a safety and a straight blade.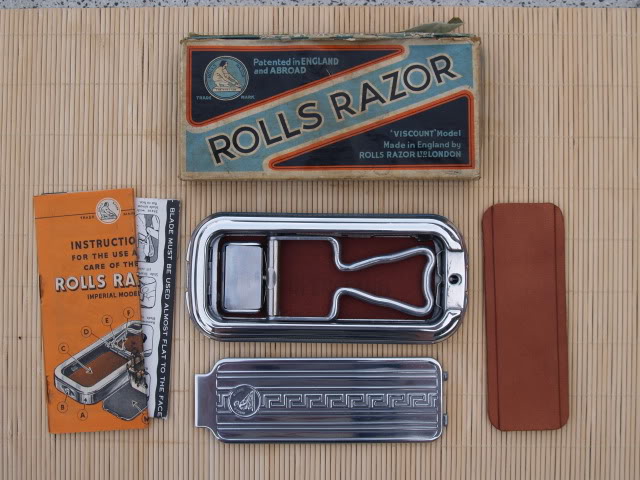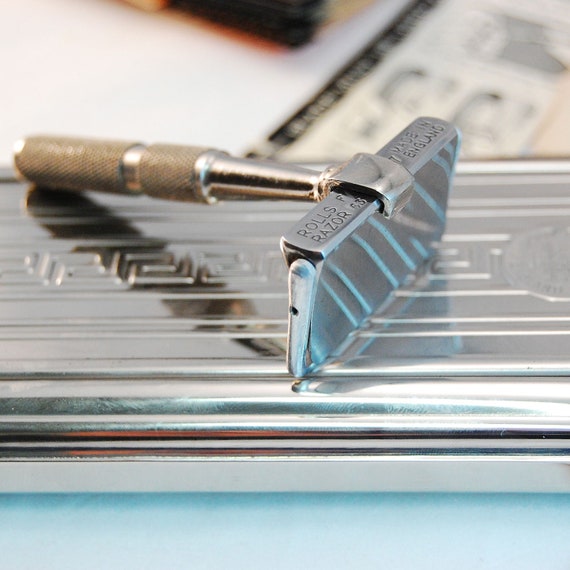 It's a rolls razor. The example I shall be receiving is mint condition, from the 1920's (Supposedly) but alas it is missing its handle however a quick search on ebay came up with a complete one to use for parts for cheap. It looks a little beat up but its a part machine.
Also I have began curling my mustache into a handlebar styling. My fiance just saw the results tonight and her reaction was priceless. She likes it and so do I. It's going to be highly curious to see how the world reacts.