Joined

Aug 15, 2012
Messages

9,283
Age

50
Location
Here
is Not Tetris, from Stabyourself. It's Tetris, but with a twist.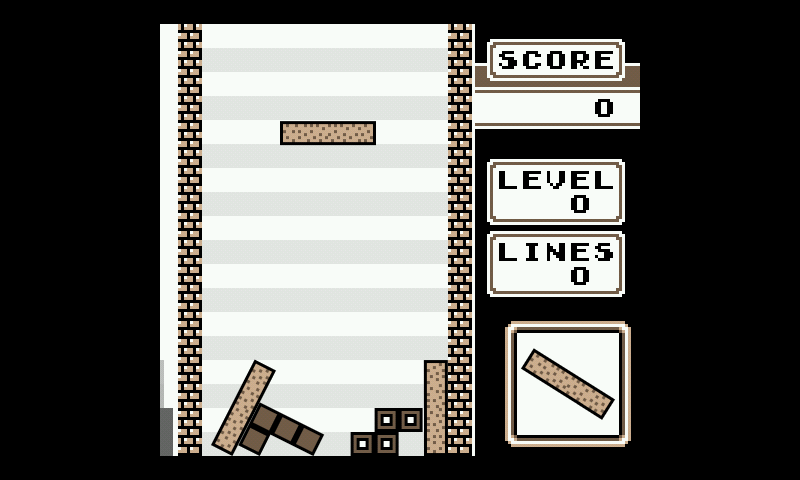 Same löve engine as with
Not Pacman
, but this time I updated SDL (fixed some thread problems) and lunixboch libGL (latest version), so it runs.

​
https://www.youtube.com/embed/4uzesesJIhk?feature=oembed
And a video of the gameplay on the Pandora by Ingoreis
I adapted keys to the Pandora (so DPad + Buttons are used), and adapted also the 2 player layout, and modified the picture to reflect the new keys.
Go luck, this game is reeeaaally difficult!
History log
=========
Build 08
-----------
Improved C4A using newest fusilli client: only best scores of the session will be send
Build 07
-----------
Updated Fusilli client from Ziz, with fixed cached upload for large cache
Build 06
-----------
Using Fusilli client from Ziz, with cached upload
Build 05
----------
Build 04
----------
Recompiled Löve 0.7.2 with LuaJIT.
Build 03
----------
Added dual Nub support (both Nubs and DPad/Buttons are active at the same time)
Fresh compile (faster?).
Build 02
----------
Build 01
----------
Initial build
Key (and picture) customization
Fullscreen by default
Last edited by a moderator: