Well, jeez. If you havent seen it yet! Ive said since the first time I saw the Zodiac, "wow, another hyped up console, only to see the dungeon of "what was never meant to be."
Lets look at the similarities, shall we?...
The
game.com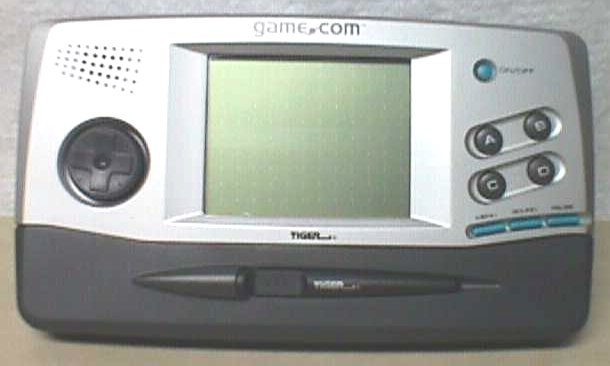 The first of its kind. Four face buttons, built in little proggys, calender, and four true face buttons.
The
Zodiac

The
Zodiac
also has built in features, along the lines of the same basis. Along with mp3 support, divx support, and bluetooth, what not.
The
game.com
featured a touch screen with a stylus, the first protable console to do so. And now, the
Zodiac
does.
The
game.com
features ONLY ports of other games for a software lineup.

The
Zodiac
, also, only ports:


Other little similarities:
-2 different models of each were/are manufactured.
-Each console has 2 slots for there respected media format
-Each system has their power button on the face of the console
-Each system is endorsed by Sega
-Internet access was/is included.
What it my point to all this? Well, nothing really. Im just realing on these two consoles that never will/never had make/made it.