Joined

May 18, 2009
Messages

3,746
Age

37
Location
Hi guys.
I tried playcatan on the pandora and it works, so I thought I would make it easier for everyone else by creating a Pnd that downloads the software for you.  
Game requires PlayCatan account to play go to
http://www.playcatan.com/
to register your free account.  
Game play can be a little laggy but works 100% online against people on Computers.  
Can join open games and create them by hiding the options(switches) info in the created game window u can drag the window up to see the buttons at the bottom.  
This software was developed with the smallest video setting being 800x600 but it still fits ok.
The only issues I have found due to screen size it is not being able to see the dice as they roll behind your characters head (not  much of an issue since the number the dice rolled flashes on the relevant map tile).  
Some times trades can be a little awkward but usually go through in the end.  
This game rely's on a JRE (Java Runtime Environment) being installed - see WizardStans JRE installer for a solution to that
http://repo.openpandora.org/?page=detail&app=java
V0.1.0.0 - 19/01/2014
------------------------------
+ initial upload    
http://repo.openpandora.org/?page=detail&app=playcatan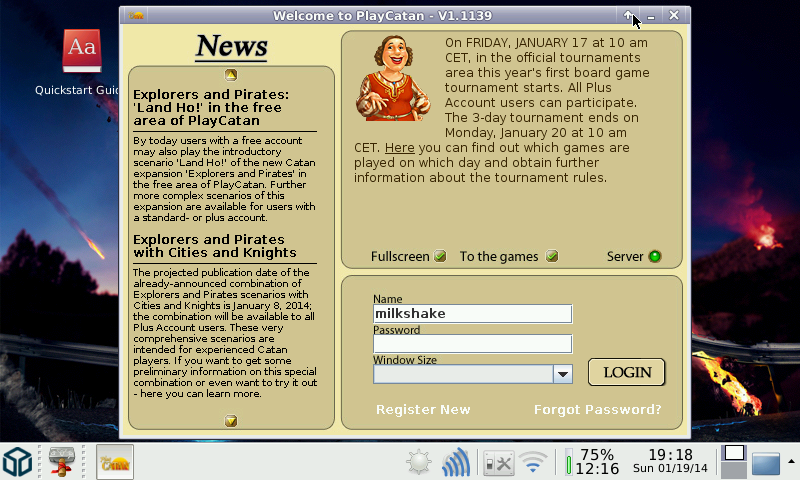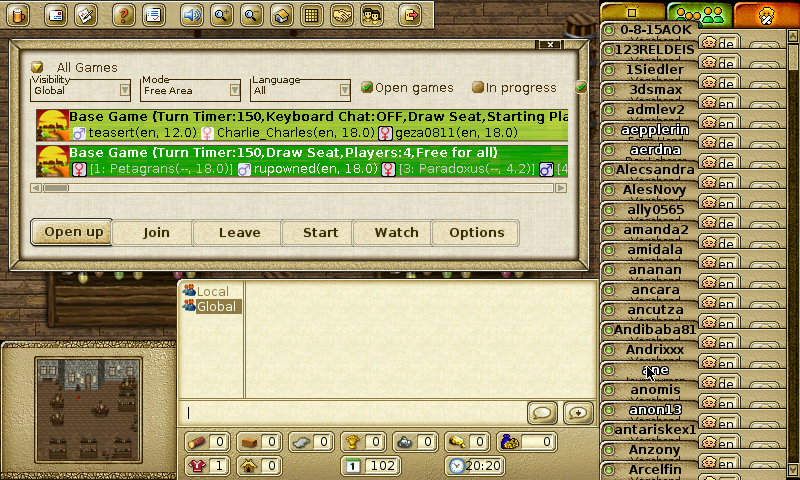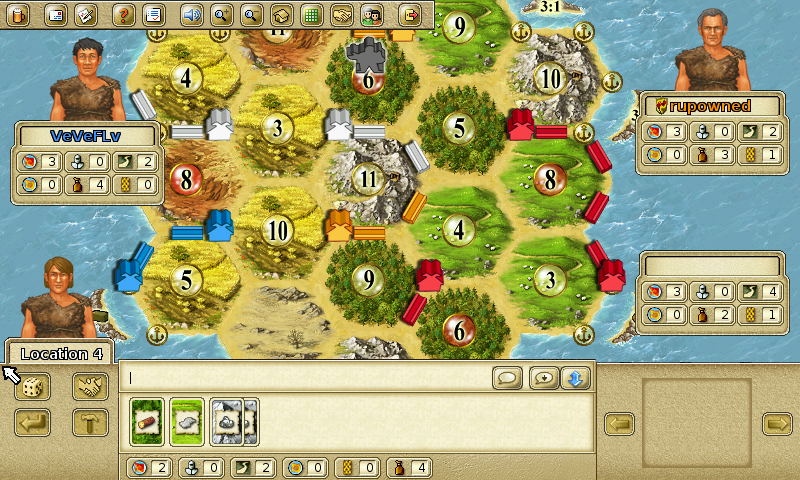 If you have any questions let me know, I hope to challenge some of you guys from the boards.
Last edited by a moderator: