Joined

Aug 15, 2012
Messages

8,720
Age

47
Location
Here
is Eternal Lands, a free 3D MMORPG.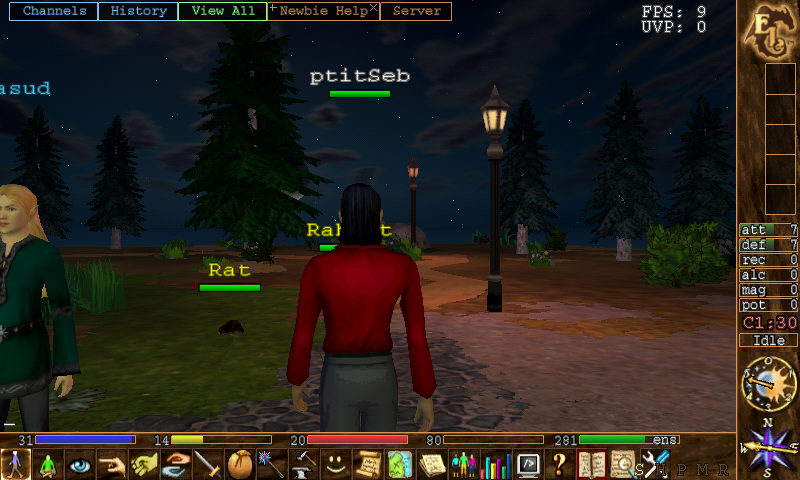 The game use
gl4es
and is playable. You may need to lower some details (the cloud shadow eats a lot of CPU, and the reflection too). You can also reduce the viewing distance. It should be nicely playable on Gigahertz. Lower model will need to reduce viewing distance (also, use the "poor man" preset). CC will need a Swapfile, not sure for other models.
The PND contains also sounds and music. Sound is activated by default, but not music. Go in the options to activate it if you want.
Of course, beeing a MMORPG, you need to create an (free) account to be abble to play the game. This can be don from the game itself.
For now, the Icon of the tool bar avorlap a bit with some quick access function. So click in th uper part off the Setup icon for example.
Default Nubs setup is Mousebutton on on the Left and Mouse on the Right nub. This can be changed be changing the content of the files appdata/el/leftnub and appdata/el/rightnub.
History log
=========
Build 02
-------------
Better initial setup parameter
Change file permission to allow download of new / changed content
Build 01
-------------
Initial build
Some Pandora customisations
Last edited: