Coleco was my first console ever. At this time, this console was a beast, and introduced me to the magical world of video games.
I was 11 at that time (yup, I'm getting old), and I still can remember how amazed I was in front of my TV screen.
Here are some recommendations:
-
Cosmic Avenger
: The first game I ever purchased. A nice horizontal shooter, certainly one of the most colorful and technically advanced games on the console (at least in my memories).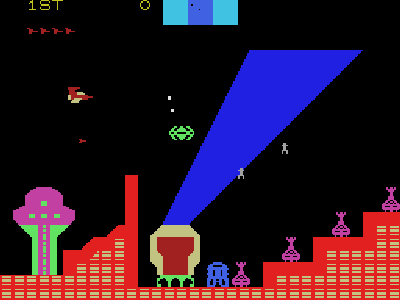 -
Venture
: Explore dungeons, visit the various rooms and fight monsters. You'll have to use your imagination, but that's exactly what makes it fun! Definitely an old school "Dungeons & Dragons" flavour.
-
Zaxxon
: Is it necessary to introduce this classic isometric shooter?
Still a classic.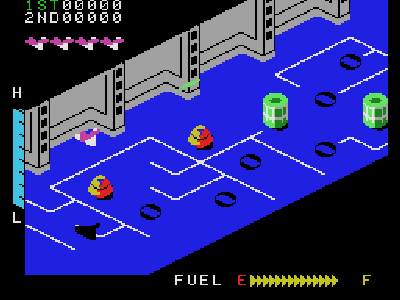 -
Donkey Kong
: Again another huge classic. It was included in the Colecovision package and certainly contributed to its successful launch.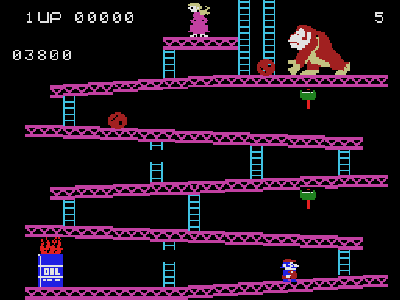 - Omega Race : Certainly the game I played the most on this system. Mainly due to its "versus" mode that we enjoyed for hours with a good friend of mine. Basically it's "Thrust" or "Asteroids" in an arena with bouncing walls and warp zones. Chase each other among mines, neverending fun!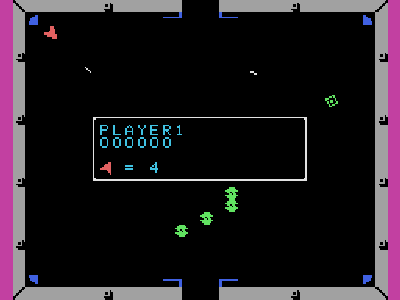 Have fun!
Michoko