Joined

Jan 26, 2008
Messages

865
Age

39
Location
i was on an nct bus the other day when i noticed that they had replaced the ticket machines. the sad bastard in me immediately noticed the keys on said machine, as the bottom right one is identical to the type used on the pandora keypad. i also noticed that the rest of the keypad was comprised of a different type of key, and ultimately looked a lot slicker than the pandora style one.
i could only find a lowish res photo of the ticket machine online but you can see what i mean i think.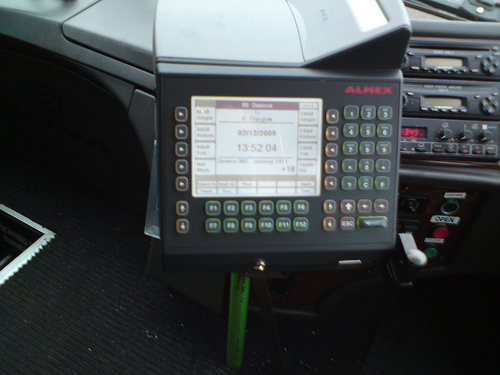 the buttons are matte and flat. the outer 2mm or so is semi transparent which lets light shine through easily. my question is 2 parted.
1. was their a reason that the shiny, rounded style key was used instead of the nicer looking (imo) flat, matte type?
2. is their any possibility that a flat, matte type keypad will be produced in the future as an optional replacement?
ta