Joined

Mar 8, 2008
Messages

9,475
It might seem a little bit early to be starting this topic, since the 3DS doesn't launch in the West for another nine days (eleven if you're in North America), but I just spotted something that prompted me to post this earlier than planned:
There is an official Reggie Fils-Aime Mii
, whose QR Code is being provided with the covering letters supplied with 3DS review-units. The code has been made available online, and I've spliced it together with a picture of the Mii in order to post it here;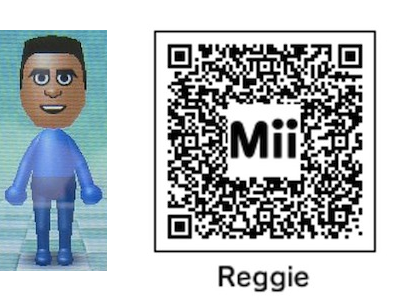 When sharing 3DS Miis, please remember to include a picture of the Mii, along with the QR Code. I gather that the on-board QR Code generator should provide a picture alongside the code, but if you would prefer to include a screen photograph, that's fine too.
Last edited by a moderator: