Just uploaded
Gravazoid
my latest port/recompile for Pandora.
This little game came from the demo scene (released at Revision party 2013 where it ranked second), and is a bit hard to play but i really like it.
Gravazoid A twisted arkanoid clone in curved spacetime.
Programmed by Jesper "llbit" Öqvist and Linus "lft" Åkesson see the respective web pages for more info about it:
http://www.linusakesson.net/games/gravazoid/index.php
http://llbit.se/?p=1726
or look at the Pouet page:
http://www.pouet.net/prod.php?which=61300
and finally the original source code of the game on Github:
https://github.com/llbit/gravazoid
Pandora port is running thanks to ptitSeb glshim/gl4es library (in this first package i used the version distributed with beta Codeblocks of September), inside the pnd there also a level editor and other small utils to convert fonts and levels but i have not tested much of this.
Last info is that the game is Hard to master...i played the win32 version and here the game is a little more easy as moving the grid is more speedy than in this version, if i find a way to speed up movement i'll release an updated pnd.
If someone look at the sources want to help i'll be gratefull.
A side note: the original game is released without an icon...so searching the web i found this site (
http://game-icons.net/
) that have a good collection of (free) icons and a page where you can customize colors and add a text to you selected icon.
A shot: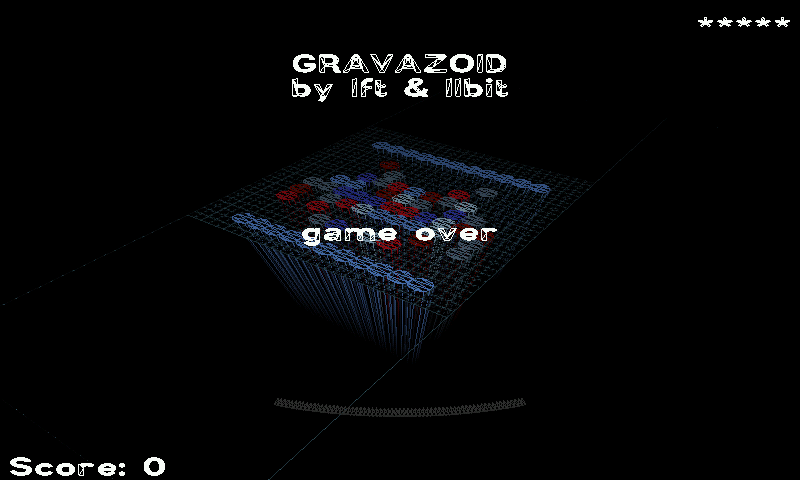 Last edited: