Here
the new fresh compile of a nice little game called Flash Flood, programmed using Allegro Libs,
by Matthew Leverton
This game was written for the 2002 Allegro Speedhack competition. You can either play it yourself, or watch the computer. It also stores your latest game so you can replay it.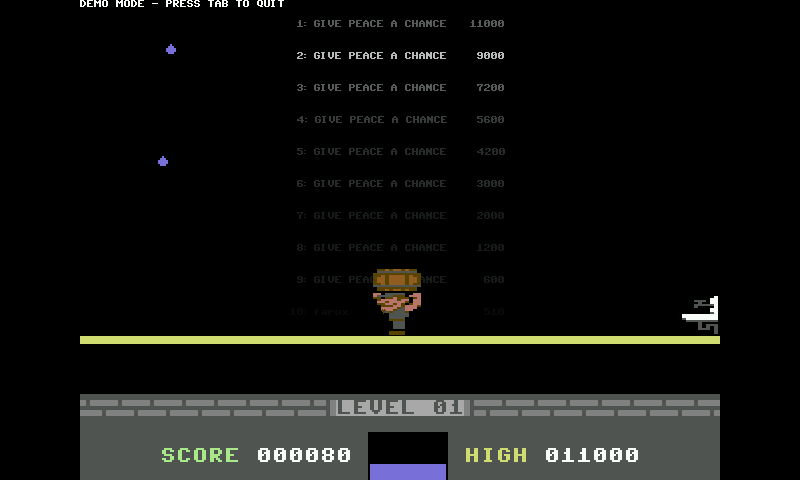 For the Pandora version i have changed the buttons so:
DPAD = move
Main Button = B
Secondary Button = Y
Main Button makes your guy run fast.
Secondary Button exit to menu during the game...but (Be Careful!) it exit also the game to desktop if pressed on main menu.
During Demo mode press TAB to exit to menu.
ESC quit the game
-----------------------
During the title screen, you have the following options:
F1: Switch between keyboard / joypad (not use on Pandora)
F2: Replay the last game.
F11: Switch between fullscreen / windowed
F12: Switch between different graphics mode ( DO NOT Press on Pandora... don't work).
On second release added C4A support, so you could submit your scores online.
Here is the video of the original C=64 version
So enjoy
Last edited: