Joined

Dec 13, 2005
Messages

1,156
Age

28
Website
I have made my own
review blog
, I will try and post all my reviews on here (I don't know how many I wil do).
Here's my first review: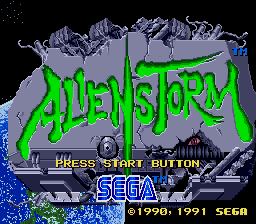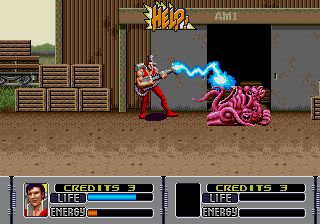 This is one of the few games I've downloaded that has an element of nostalgia, I remember playing this on our After School Club's Megadrive. (We still had that when the N64 was starting to be old hat) Back then no one ever got past the 6th or 7th level. Now, with save states, that won't even be hard.
The storyline is a standard "Aliens have invaded earth" type of thing. You can play as a Man, a Woman or a Robot. The are pretty much the same, but with different graphics. The game appears to have ranged weapons, but in reality all the attacks are close range, so I'm inclined to call it a beat-em-up. There are occasional forraies into other types of gameplay; at the end of each level there is a side scrolling shooter, and at the end of one level there is a short section where you get the ranged weapons you expected from the pictures.
The graphics are an attempt to be grotesque in 8-bit, the result is actually rather comical. The monster seen in the shot has human faces all over it's body, and one of it's attacks involves a zombie thing coming out of it's mouth and pulling you inside. Nevertheless there is a wide variety of enemies to zap, blast and burn. The environments are fine, at least, they are for an 8-bit game.
The controls are intuitive and simple, the three buttons do three things. Attack, Roll and Special Attack. The special attack destroys all normal enemies, but the graphics for them were always fun. The Man's is the only one that really makes sense he just calls in a spaceship which guns down the enemies. Slightly odder is the Robot, his special attack is to selfdestruct from the neck down, then a new body comes in and picks up his head. But perhaps oddest, the Woman's special drops some sort of missile on top of you, which, by some miracle, doesn't hurt the players at all.
All round, quite a good game. Reasonble graphics, easy controls and fun gameplay, and as it's only a 512kb ROM, this game will probably sit on my GP2X for some time.
EDIT: The usage 0f "8-bit" refers to the 256 possible colours