Joined

Dec 13, 2005
Messages

1,156
Age

28
Website
This is another review from my
review blog
.
Thank you who ever put my other one on the homepage.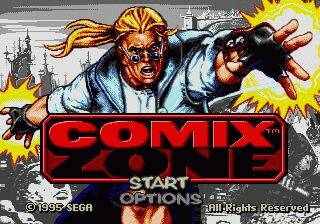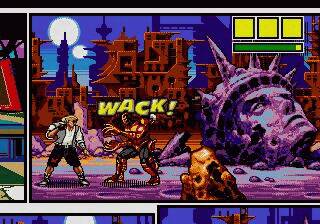 From what I can tell from the pictures (most text in Japanese) the storyline is that a cartoonist gets trapped in his own comic by some random evil dude, he then has to work his way through the comic story fighting the enemies drawn by the evil guy to escape.
EDIT: You
can
play the game in english, as pointed out by grahf, I was right about the storyline though.
The graphics are excellent in this game, this is one of the few games I've played which I would consider the graphics seamless, every frame of the comic looks like it was drawn individually (well, as in a real comic many scenes are repeated, but they still look great) and there is no obvious grid. Considering that this game was made over ten years ago, I think the overall effect they create is better than many much later games. They really make you feel like you are in a comic. These screenshots don't show off the graphics as well as the game I'll probably take my own later.
The gameplay is great, and the controls are simple: A - Attack, B - Jump, and C - Use item. There are a variety of items for you to pick up (three items at any time) and use to your advantage, like throwing knives, healing and use drinks and explosives. Most of the other controls involve movement which is an interesting approach, to use a lever you crouch to grab it then press A, or to pick up an item you crouch over it etc.
Overall an excellent game. Great story, some of the best graphics I've seen in a game of this period, and excellent gameplay. There was one element that annoyed me though, you cannot save and have only one life, so falling off the comic means you lose all your progress. Obviously you can get round this with savestates, but I like to avoid using them where I can. The ROM is 2mb (or 1.1mb zipped) which is very small considering the quality of the graphics. This game really shows off what a MegaDrive (or at least a GP2X with an emulator) can do.
EDIT: You do have more than one life, (I haven't found out how many yet thanks to savestates but I'm guessing three.) actually all this means is that I like this game even more, although there's a long jump on the first level is pretty hard.