Hi
Daniele Spadoni recently released another adventure fan game called
Zak McKracken the fan game
.
I just repacked the AGS engine that i compiled from the previous released game (The Pixel has you) and did a new PND of it.
Download here from the repo
.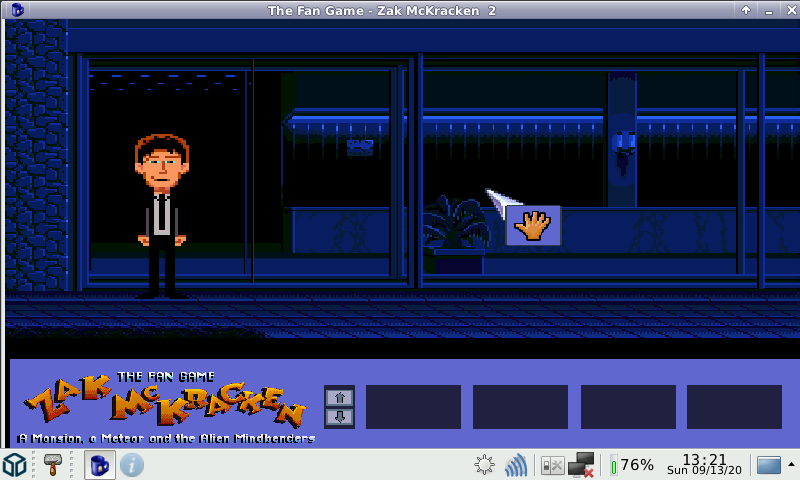 v1: AGS run using software mode so a bit slow and in a window.
V2: AGS now run using OpenGL (and so GL4ES library) with better speed and fullscreen, also i enabled audio threaded in options, so no more
stuttering music.
If you are using the previous version please go to appdata/zakfangame and delete acsetup.cfg
Enjoy
Last edited: