Is that a Caanoo in your pocket or are you just ha
Joined

Apr 27, 2005
Messages

6,093
Age

32
Location
Website
What are your five favourite records of all time? And what is your favourite song off of each?
If you can, post some reasons why it's one of your favourites, but no need to do an essay like me. I'm just getting the ball rolling.
Mine are: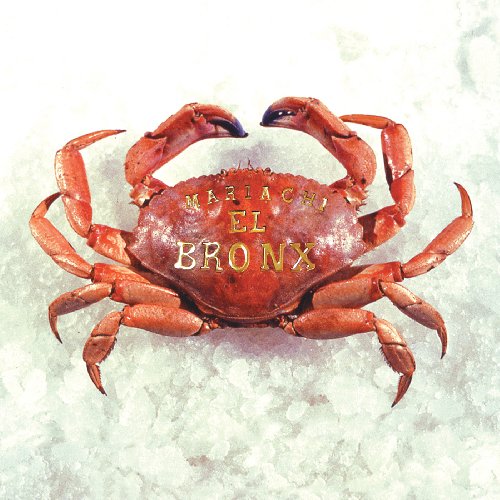 El Bronx by Mariachi El Bronx/The Bronx
El Bronx is a side project by rock band The Bronx. They play traditional mariachi music, with lyrics based around living in the Bronx, such as Immigration, Sex Abuse, etc. It's a fantastic album and everyone should give it a listen. A stand out track for me is "Holy"
.

Plans by Death Cab for Cutie
I've never been Death Cab's biggest fan, but this is an album I can listen to over and over again and never tire of it. The dark lyrics juxtaposed with the beautiful music - sometimes melancholy, sometimes uplifting- really struck a chord with me. My favourite song of the album is "I will follow you into the dark"
.

Self Titled Album by blink-182
Maybe it's a bit of a cliche, but Blink are my favourite band. I grew up with their poppy/punky songs about girls and being a teenager and I've never forgotten how much of an impact on my teenage years they had. Many people will dismiss them because they aren't a "proper band" and they haven't made masterpieces. Sure, this is true, but their catchy riffs and wacky lyrics are something I coudn't live without. I chose this album because it is their last so far, and it's a lot more "grown up" than the previous ones. I have worked my way through the albums as I've grown up, but this is the one that will always stick with me. My favourite song from this album is "I'm lost without you", which resonates with me due to a great deal of personal loss in my teenage years. The Lyrics "Are you afraid of being alone/I am/I'm lost without you" still chill me to the bone.
.

We Don't Need to Whisper by Angels & Airwaves

Angels and Airwaves have a special place in my heart. I couldn't possibly put a genre to their music, "Space-age rock" would probably be as close as I could get. One part blink-182, one part U2 and one part who knows, the melodies in this album have the power to give me goosebumps. This is an album I play a lot before I go to sleep - it's not very heavy, but it's by no means soft. My favourite song is "The Adventure" but here is "Start the Machine"
.
Crimson by Alkaline Trio
Alkaline Trio are again not a band I listen to frequently. But somehow in this album, for me, they got it completely right. Alkaline Trio are masters of songs with very dark themes, surrounding suicide and murder. My favourite song on the album is called "Sadie", about Susan Atkins (aka Sadie Mae Glutz) a murderer in the Charles Manson family, who took part in the Sharon Tate murders in 1969. It contains an excerpt from her testimony, and it gives me the creeps every time I listen to it.
.
Last edited by a moderator: