Stratagus 2.3.0.1
Stratagus is a free cross-platform real-time strategy gaming engine. It includes support for playing over Internet/LAN, or playing vs. computer opponents. The engine is configurable and can be used to create games with a wide-range of features specific to your needs.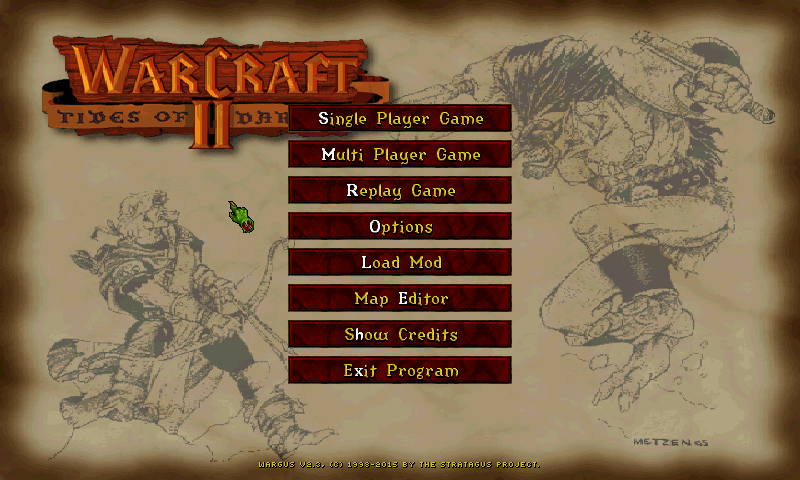 Changelog
2.2.7.1
- Initial release for Dragonbox Competition 2012/2013.
2.2.7.2
- Added wartool and startool command line for data extraction inside OpenPandora.
2.2.7.3
- Stargus and Wargus folder created at first boot on home folder. Thx for the feedback,
- Updated description.
2.2.7.4
- Removed competition logo.
- Thx for your votes, proud to be 2nd place,
2.2.7.5
- Added Aleona's Tales to launch options.
2.3.0.1
- Last stable release.
- Removed Aleona's Tales from launch options.
- Changed config and data location.
- Midi with fluidsynth is too slow, disable music for now...
- Updated previews and source.
Instalation:
- Execute launcher to make appdata stratagus folder (home, .stratagus)
- Copy data extracted by wartool/startool (wargus or stargus folder) to appdata stratagus share folder:
/media/YourSD/pandora/appdata/stratagus/share/wargus
/media/YourSD/pandora/appdata/stratagus/share/stargus
http://repo.openpandora.org/?page=detail&app=stratagus
Last edited by a moderator: