Just packaged this little game sample from the Hollywood package called Hollyman.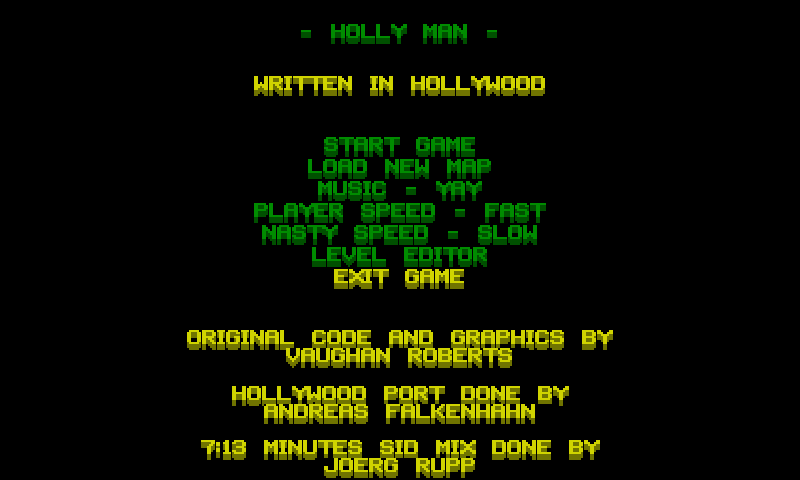 Is a little Pacman clone but the interesting thing is that is written in
Hollywood language interpreter
.
Inside the pnd is included the Hollywood Player release 7 for Linux32 bit, and all is running with the superb work of ptitSeb with the Box86 (dynarec) and the GL4ES library.
Please note that DO NOT USE the "Load New Map" on the menu as is not working (for now) as it needs to open the filerequester and it can't because didn't find the GTK libs needed....if you select this the game freeze and you need to press CTRL-c (or restart you Pandora sometimes).
The editor seems to run (but i don't have tested it much).
Download here on the repo.