Just packaged this little game sample from the Hollywood package called Hollyman.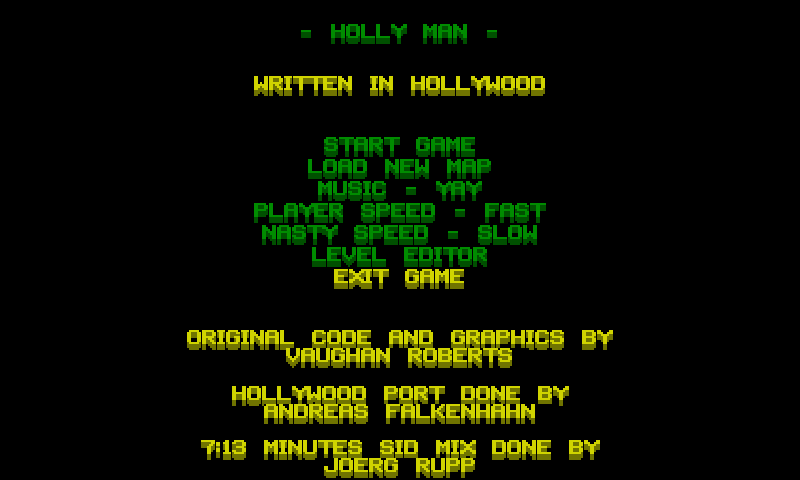 Is a little Pacman clone but the interesting thing is that is written in
Hollywood language interpreter
.
Inside the pnd is included the Hollywood Player release 7.1 for Linux32 bit, and all is running with the superb work of ptitSeb with the Box86 (dynarec).
The editor seems to run (but i don't have tested it much).
V1: first release.
V2: Second release with updated Box86, and now all the options on menu is working.
Download here on the repo.
Last edited: