Administrator
Staff member
Joined

Mar 4, 2003
Messages

29,888
Age

44
Location
I turned my PopcornHour Player into an MPD Server last night, as I wanted to use the Pandora as comfortable remote control for playing music in my living room.
It seems the Pandora lacked a decent MPD Client - I tried both that are available on the Repo and they couldn't even connect to it (maybe too old MPD implementation).
Therefore, I took the time to port Gnome Music Player Client (GMPC) today - and it runs really nice and fast on our small Pandora.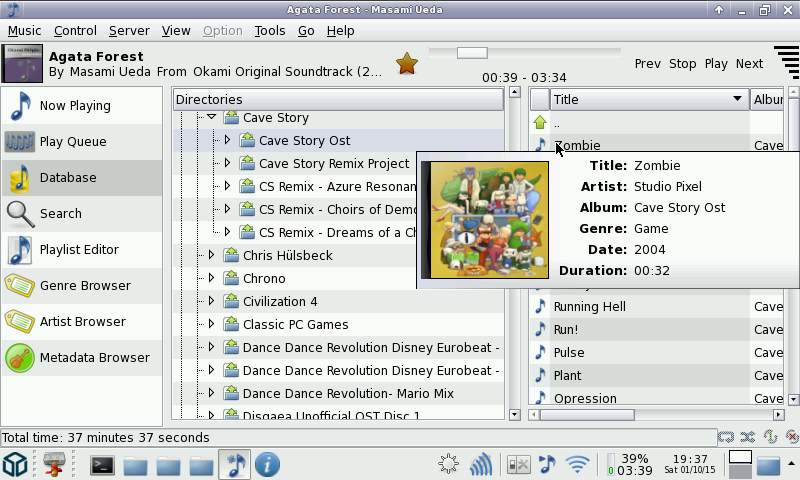 So in case you want to use the Pandora as a remote control for one or multiple MPD servers, give this one a try.
I haven't thoroughly tested it with all plugins yet, but it connects and seems to work fine.
Please report any issues you find in this thread
The only little annoying thing is the setup wizard, as it's larger than Pandoras screen.
Move it around with the touchscreen while holding SHIFT (or L-Shoulderbutton) and that's it.
As you usually only need it once, it's not that bad
Grab it from the Repo
.