Joined

Dec 16, 2009
Messages

1,392
update:
Pandora BeebEm is now beta, with less bugs!  and games are very playable.
A pocket Beeb is turning out to be more fun than I thought!
(Now fixed to work good on FAT SD cards also.)
http://repo.openpandora.org/?page=detail&app=beebem-15428
a list of some great Beeb games
:  Avaitor, Boffin, Bonecruncher, Castle Quest, Cholo, Chuckie Egg, Citadel, Codename Droid, Colorspace, Contraption, Crazee Rider, Cybertron Mission, Daredevil Dennis, Deathstar, Despatch Rider, Dragon World, Dread Dragon Droom, Dunjunz, Elite, Elixir, Exile, Firetrack, Flowers Of Crystal, Frak, Freefall, Future Shock, Galaforce, Grannies Garden, Harvey Headbanger, Holed Out, Hunchback, Imogen, Inertia, Killer Gorilla, Knightlore, L (Mathematical Adventure), Labyrinthe, Magic Mushrooms, Meteors, Monsters, Mr EE, Palace Of Magic, Pinball Arcade, Plan B, Planetoid, Powerplay, Psycastria, Ravenskull, Repton, Repton 3, Revs, Ricochet, Rocket Raid, Sabre Wulf, Savage Pond, Sentinel, Shylock Gnomes, Snapper, Space Pilot, Starship Command, Strykers Run, Summer Olympiad, Superior Soccer, Through The Dragon's Eye, Thrust, Thunderstruck, Twin Kingdom Valley, Winter Olympiad, Wizadore, Wizzy's Mansion, Xor, Zalaga
To-do list:
next - remember selected save state folder
next - hide "black shadow" mouse pointer
next? - use Pandora's full vertical resolution, not 240 scan-lines like the gp2x version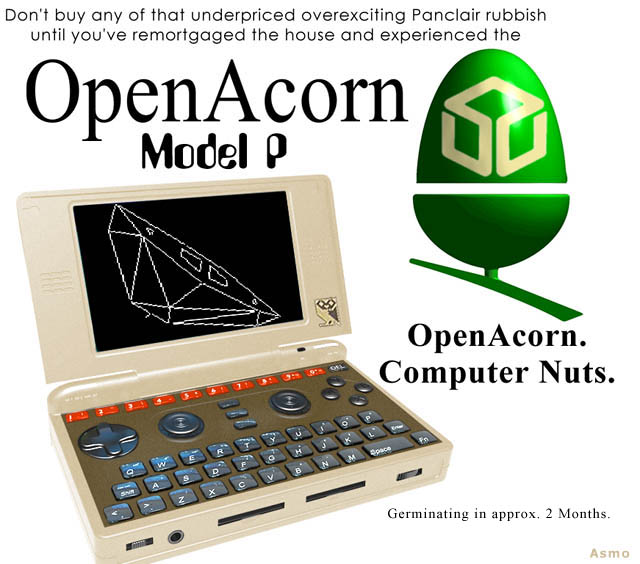 original post:
This is an alpha with two emulators, and known bugs.
- GP2X BeebEm, with minor changes (use F3)
- UNIX BeebEm, with minor changes (use F11)
- built with gcc, optimized for OMAP3
- with Notaz SDL, for hardware scaling
- a launcher, to select which emulator
- a few disk images are included with each emulator
Known bugs:
- GP2X BeebEm uses 320x240, some scan lines are lost.
- UNIX BeebEm has very slow screen refresh.
- Keyboard mapping issues.
Last edited by a moderator: