Joined

Oct 1, 2008
Messages

1,345
Just a suggestion for Pandora 2. The form-factor seems perfect to me, so I don't want to change it all that much. I just want to have a larger screen.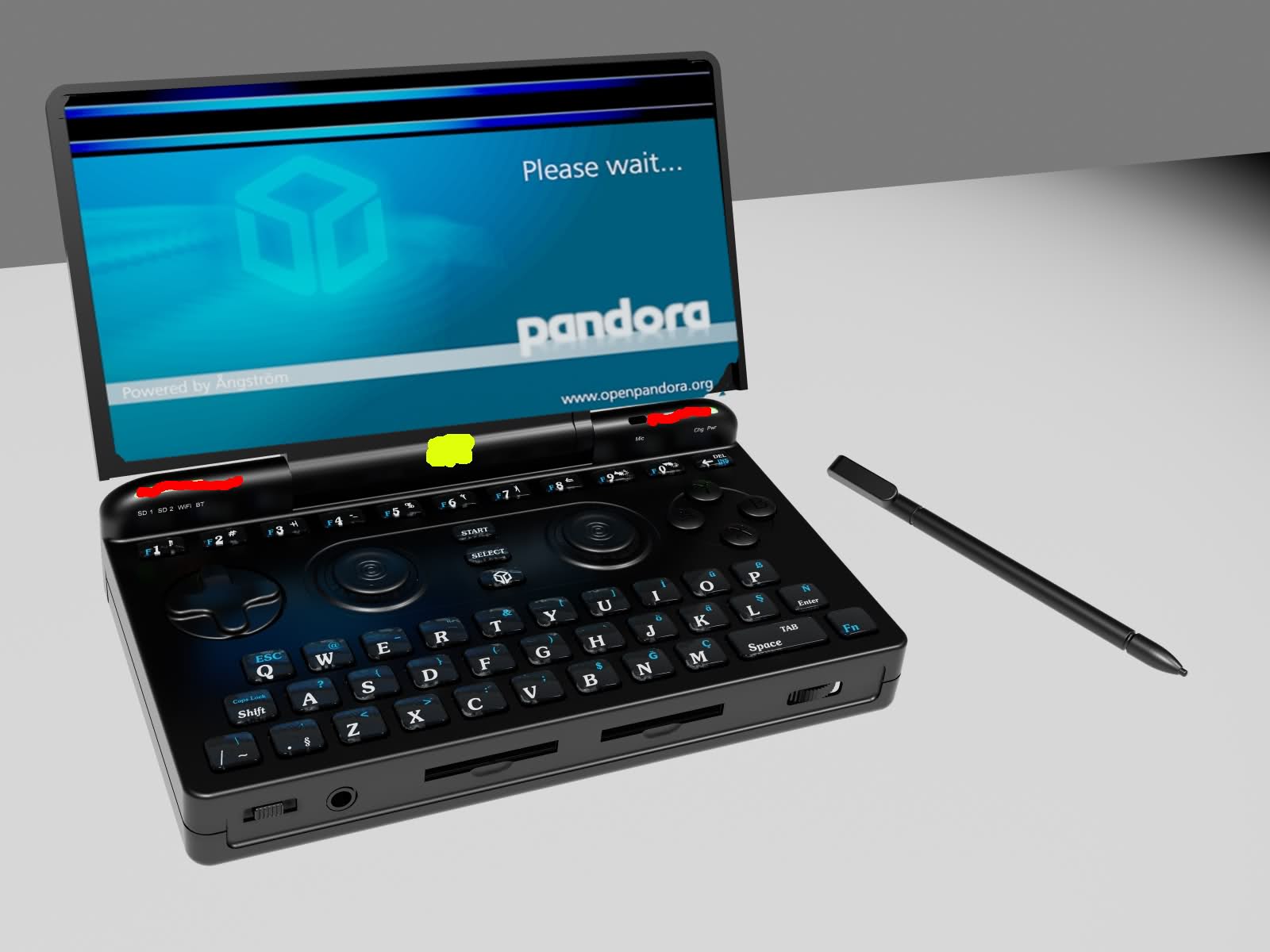 The red stripes you see are where the Speakers would go. And the Yellow dot would be for a webcam.
I don't know what the exact dimensions would be, but it looks like you can get very close to a 7" screen. Which would be so sweet for something NDS sized. Hopefully 1280x768 Res would be available so we can keep the 5:3 aspect ratio so everything translates over well.
Hopefully OMAP 4xxx series integrates an additional Digital out instead of standard out so we can get HDMI out for free (resource-wise).
Anyway, Just had a few spare moments of free time before dinner. And nothing is really going on right now until September 7th-8th anyway, so I figured what would be the harm in a discussion for stuffs to have in Pandora 2.
Honestly, for me. The Pandora is awesome. The only thing I think could be improved would be to take up all the available real estate for the screen so you don't have such a huge border and a webcam would be a nice little addition. A different Video output would obviously be determined by the chipset used. So I wouldn't get to hung up on that right now.