Joined

Dec 8, 2009
Messages

109
Location
Hello,
I had put this one on sale earlier, but decided to keep it.
After that I updated the OS, and played some Maniac Mansion on Scum. But thats it.
Things changed around here, and i'm too busy to use it.
When I have time, I'm playing on my PSVita.
The Pandora is 100% working and in as new condition.
No cracks, death pixels or any of that.
If used it for no more than 20 hours sinds I got the console. Battery is in good condition
I can e-mail you detailed pics, or come and have a look.
The set contains: The console 1GHZ edition, made in Germany with (as they told me) the right LCD cable  B)
- EU Adapter. (PSP Adapter works too if you're using a other plug than this one).
- Original box.
- Battery case
- Cleaning cloth (with the Pandora Logo)
- Protective Pandora Case
- 
5
16GB SDHC cards with software
- TV out Cable
Price: 400,- Euro's for the set.
(no trades please).
I live in the Netherlands near the German border (Area of Arnhem the Netherlands).
If you have any questions, feel free to ask.
https://boards.openpandora.org/topic/17658-pandora-1ghz-version-made-in-germany/
/URL] (Here I asked 450,- incl shipping. But shipping is different to other countries.
So paying 50,- more, and the shipping is only 10 or 40 euro's isn't fair in my opinion.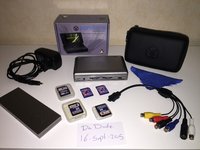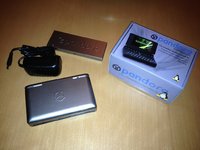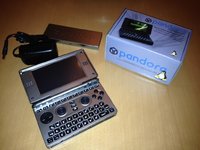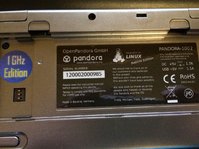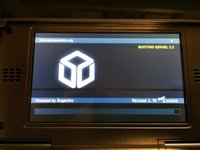 Last edited by a moderator: