Administrator
Staff member
Joined

Mar 4, 2003
Messages

29,541
Age

42
Location
Yes - you read right!
One of the best commercial GP32 games
has now been released
FOR FREE!
Thanks go out to
Don Miguel
from
FaMe Soft
for rereleasing it!
A little bear Plusha saves his fluffy friend Tukki and their land from aliens. You may collect or buy super items to become Super Plusha. But it isn't necessary. You have just freed your friends.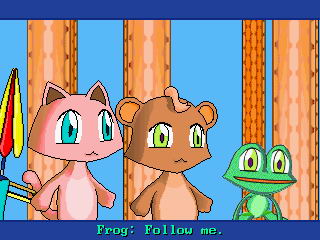 Game supports 6 languages: English, Korean, French, Italian, Spanish and German.
The game contains 6 LEVELS + 1 SECRET LEVEL. Each level contains up to 20 levels of a parallax background.
Some levels aren't linear. In the each level, there is a BOSS.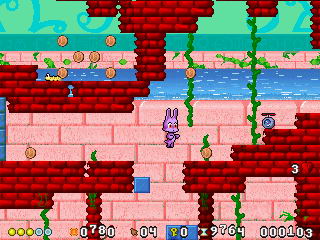 There are some flying lifts, buttons, switches, hidden triggers,
teleports, locks and other items.
You can collect CONES and throw then on your foes. You can crush
blocks with some skills / super items. Each super item adds you a super skill
(i.e. flying, crushing blocks, etc.).
You can buy some special items at Kuzya's spiffy shop.
If you have "Snake's Continue Token" then you can save your game.
It converts all your cones, tokens and super items into the money. Next time
you can start playing from the saved level.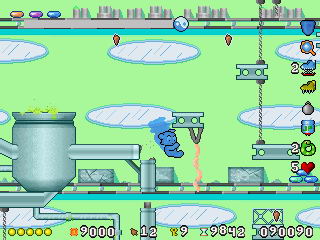 The game time is more than 5 hours. (If you don't count SECRET LEVEL and EXTRA LEVELS)
Time to remove the dust from your GP32, I think
But the best is: The game might be eventually released on the GP2x. And the WIZ might see new games from FaMe Soft!
Download:
Super Plusha FULL VERSION