Joined

May 1, 2012
Messages

964
Location
8Bit Merchant:
Info:
Fun and educational game set in 70'-90'. You're Merchant who sells computer electronics. 
Its a mix of Hammurabi [buy/selling goods] and Where in the world is Carmen Sandiego [Educational Informactions]  
Feats:
- Nice ChipTune music
- Nice graphics [created from ground-up]
- Exclusive OpenPandora Game [written from Ground-Up]
- Created for Alive And Kicking Open Pandora Coding Competition 2014
- Achievements..  
[C]2014 by 4th Floor Development
Graphics by StreaK
Code by StreaK
Music by GoTo80  
License:
- 8Bit Merchant: Freeware, Closed Source..
- Music by Goto80 on CC v3.0 License:  
http://freemusicarchive.org/genre/chiptune/?sort=track_date_published&d=1&page=2
- AeroPlane Effect on CC v3.0 License:  
http://www.soundjay.com/airplane-sound-effect.html
- Icon on CC v3.0 License:  
http://icons.iconarchive.com/icons/antialiasfactory/jewelry/32/Coin-icon.png
Screens: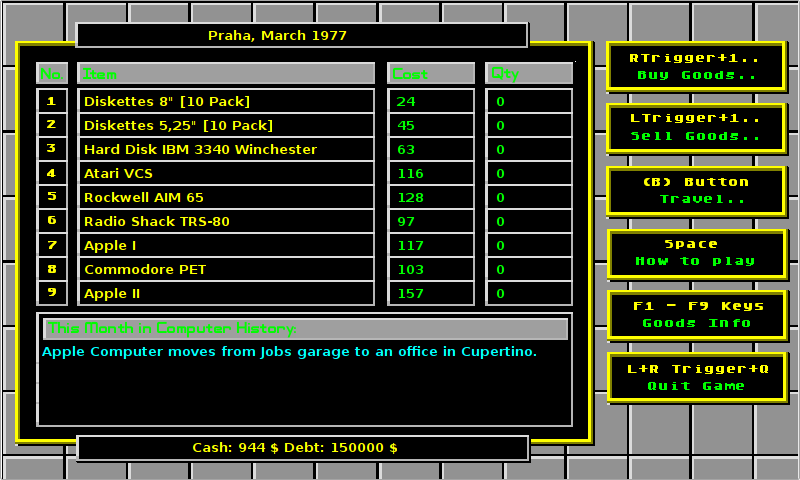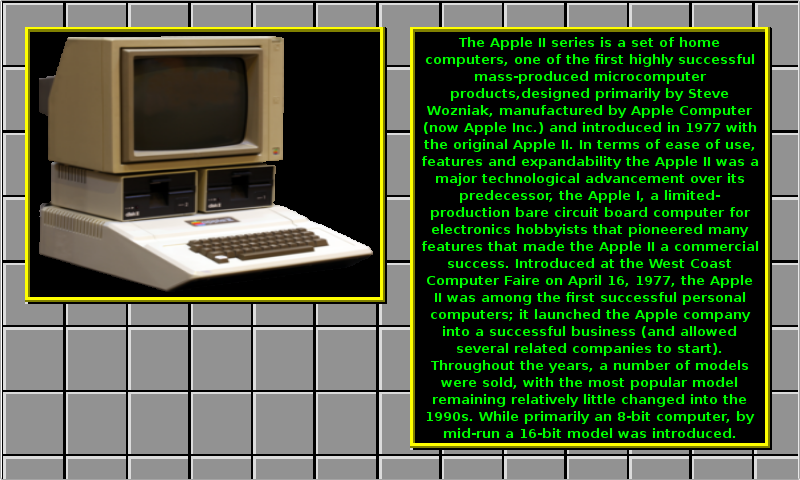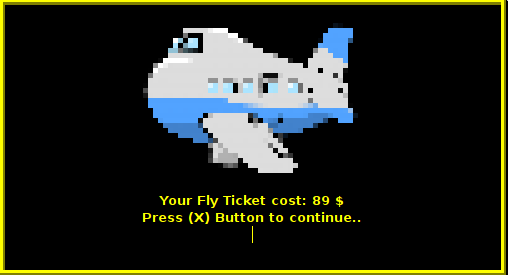 Download:
http://repo.openpandora.org/?page=detail&app=8bit-merchant-app
As a side note: The Game isnt completed yet. Its still WIP. Please keep in mind that if You want to add 1-star rating
Last edited by a moderator: