Joined

May 19, 2009
Messages

186
Website
I need Neo Geo help!
So I would very much like to play a variety of Neo Geo games on my Wiz, I tried using GnGeo and Final Burn Alpha with no luck. I'm using Metal Slug as my test basis because I know its a good rom because it works in Mame4All, but that emulator is pretty limited to what Neo Geo roms work so I really want to learn how to use either GnGeo or Final Burn Alpha properly.
So anyways, whenever I load mslug.zip in either emulator this is what I get (sorry for the crude pic)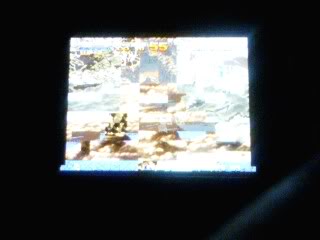 The game sounds like it is running normal but the graphics are all jumbled up and weird, I tried using the dumpgfx tool for GnGeo and the cache tool for FBA but neither made a difference.
Anybody have any idea what I'm doing wrong?
Thanks in advance for any advice.