Joined

Nov 29, 2004
Messages

2,577
Age

34
Location
Website

Little Big Adventure
, would be absolutely brilliant on the GP2X if somebody would put the time in to port it. It is probably my favourite game of all time, and despite being released in 1994 still frequents the PCGamer [UK] list top 100 games.
yaz0r
has made an interpretor for the game (and is still making), which can be found
here
on sourceforge.
It appears to run on linux (as well as mac/windows etc...) and also uses SDL, the difficulties would be resizing the screen output from 640*480 to 320*240, and in writing/porting an openGL library for the GP2X. (miniGL?) edit: scrap that it contains no OpenGL apparently as of yet.
It would have the bonus that the game is for download from "Home of the Underdogs", who only put software up when it has been discontinued, and LBA really has been discontinued - the whole company (Adeline) has collapsed. Obviously the talkie version, for those that have it, is much better. Not that you would want such a cutdown copy of LBA, with no talking or FMV it isn't that interesting. But if we did eventually get this on the GP2X, maybe the people with the smaller SD cards may want to use this copy. Haha I say.
SYSTEM REQUIREMENTS

25Mhz 486 or higher (486DX2-66 or higher recommended).
4 MB RAM (8MB recommended).
11MB hard disk space (36 MB required to store spoken word voice files on your hard disk for faster access during gameplay).
256-colour SVGA VESA-compatible graphics card with 512KB RAM.
MS-DOS 5.0 or higher.
Single-speed CD-ROM drive (Double-speed recommended).
Sound Blaster or compatible recommended sound card.
In game screenshot: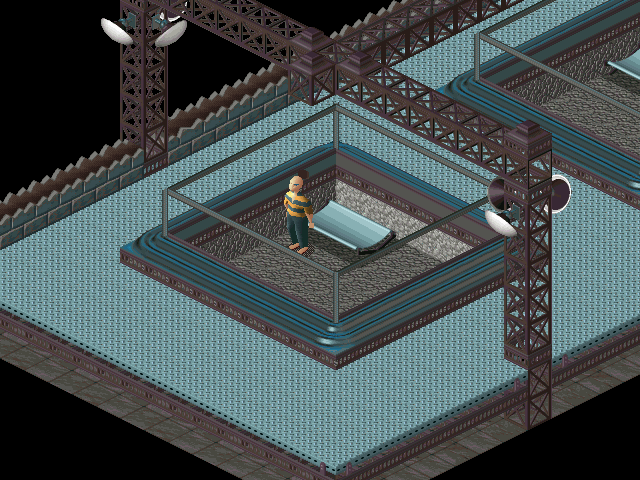 I read somewhere that DJWillis had at one point looked at porting it to the GP32 but had been dissuaded because of the resolution or something...
Eagerly waits.