Joined

Oct 19, 2012
Messages

9
Age

25
In 2012 I purchased the Pandora with some graduation money, entering my freshman year of high school. I was attracted by its form-factor, hardware, software, capabilities as a gaming machine, a personal computer, and an everyday alternative to a smartphone. And for the longest time, this gadget was in my backpack every day. School, work, travelling, it was always with me, and it never let me down.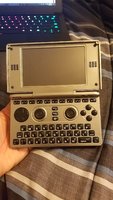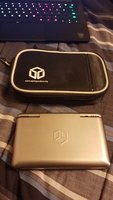 I noticed some problems within my first few months of owning it, namely the hinge, my touchscreen was completely unusable, and I found some of the roughly-cut edges in the case to be a bit of an eyesore. After about a year and a half of typical use, I finally dropped it for the first time. Slipped out of my hand from waist height, hitting one stair on the way down. I was confident it would survive, since it wasn't a particularly high drop, and my house at the time had spongey carpet on every floor. I wound up having a busted left shoulder button, and a screen which permanently turned green.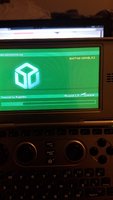 What I am now left with is a broken, outdated device which I still feel like I can utilize, even though I do have a smartphone now. This device never let me down, and I always felt committed to it, between in itself being an extremely powerful portable device, and a helpful community always ready to help or give advice.
The only thing I ask is, what should I do with it? I would consider repairs, if support for this device still exists. Or possibly receiving some kind of credit towards a newer 1GHz model, or possibly the Pyra. But please let me know if you have any ideas.
This model is (was) called the ReBirth edition, which was a slot below the 1GHz (which was $1000 at the time)
Last edited: