Something I managed to hunt down last year. I was asked for photos a while back and...never delivered lol
But I've taken some photos now, so enjoy.
Panasonic's unreleased Jungle gaming handheld/UMPC/MID thing. Was probably supposed to compete with the 3DS and Vita, but because it runs Linux I would've grouped it with the Pandora instead. Kinda.
Was supposed to be some kind of mobile MMORPG type thing. On ARM Linux. But that's an entirely different issue....
If I knew what I was doing, I would wish to get it to run some kind of very light Android ROM so I could at least let it run MMORPGs like it was meant to.
No clue on specs, as those were never released, but it does seem to have a 5 inch screen along with a smaller second screen that seems to display auxiliary information, kinda like a VMU. Has a micro USB port, a uSD slot, micro HDMI, and a headphone jack. Also has a pretty interesting hinge design. Controller layout looks a bit like the later released Steam controller. The left circle is d-pad and the right one is a touchpad, just like the Steam controller. It's just missing the ABXY buttons and analog stick....would be nice if we got a real Steam controller-based UMPC (Smach doesn't exist). Could have the d-pad and touchpad circles at the top corners, a mini analog stick that's depressed into the case like the Shield Portable and small ABXY buttons. Oh well...here's the photos: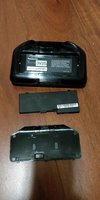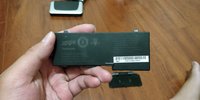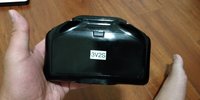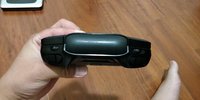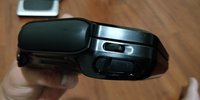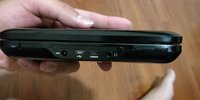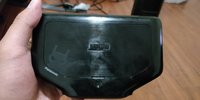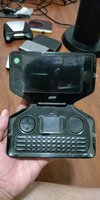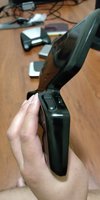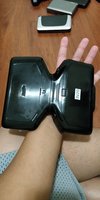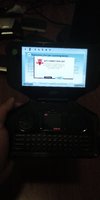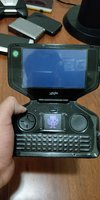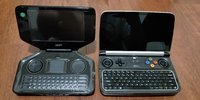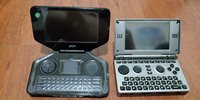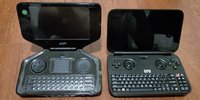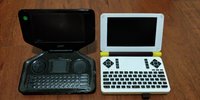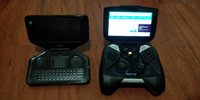 EDIT: Oh, forgot to mention something. The keyboard, both the layout and button feel, is terrible. Worse than the Win 1 even. The shoulder buttons are really shallow and wouldn't have been fun to play with if they had released this as is. The d-pad....is fine. At least, as fine as a freaking circle could be. I don't have a Steam controller, so I can't compare it. The L3/R3 shoulder button things that look like scroll wheels are actually jog wheels, like you'd find on them old PDAs like the Sony Clie's. And finally, unfortunately to actually use it, you'd have to register it on Panasonic's online servers, which don't exist, so I can't get past the registration screen. I wonder if it'll be possible to load another Linux distro on it....
EDIT 2: Here's some photos of the packaging. The fact that this exists probably hints at this thing being rather close to release before the plug was pulled huh?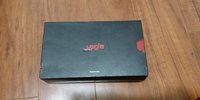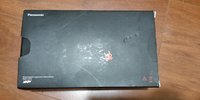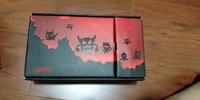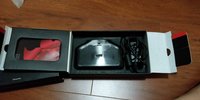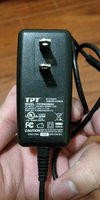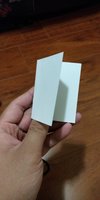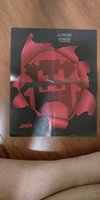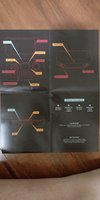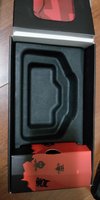 Huh, they were going to have a 3G/WiFi model (I don't think mines is that) just like the Vita. Probably how they expected to let people play MMOs anywhere. Also there seems to be quite a bit of space underneath where the Jungle would sit in the box, so I think there would've been something else included with the system. Also, while it does come with a working charger and has a barrel-shaped charging port, it charges just fine with micro USB.
Last edited: