Joined

Mar 11, 2009
Messages

455
I am referring to this:
http://boards.openpandora.org/topic/15296-2014-a-sneak-peek-2014-01-02/?p=302322
/URL]  
4. More partly defective Classic Pandoras  

We still got over 100

defective

boards from CC and will now focus on finding out if they are still

usable in some way.

They will all be at the 

Pandora-Section at the DragonBox Shop

, so be sure to check it out every once in a while to see if there's one that is of interest to you.

They're all units with brand new cases (most of them had some small scratches from the very beginning though) and PCBs which have one or more issues.
How much one unit cost? I found data only for "

Signed, fully populated Pandora PCB (defective)" that cost 29,41 € (~$40.59) - is it with case?

Is it possible to put (somehow) 

Raspberry Pi in Pandora case?
What modifications are needed?
How much will it cost?
I am mostly interested at
LCD, battery, speakers,
usb port, nubs/gaming controls (All of that I am using at RPi@Motorola Atrix Lapdock, including keyboard and touchpad but excluding nubs).
- SDHC card slots, Wi-Fi/BT are desirable; anything more will be great.
I allready did something like
this
with my 2nd RPi, dimensions of case are identical to Altoids lid 
95mm x 60mm x 20mm, 
(inner is probably 1mm less):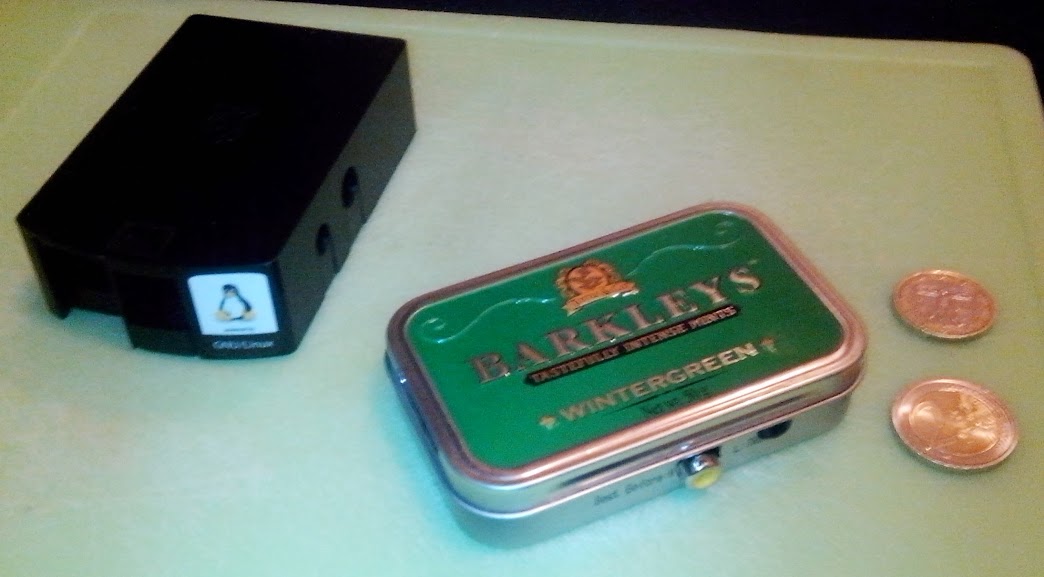 It looks cool but I still need power, keyboard & mouse, LCD... :-(
RPi is up to 20mm "fat", Pandora is 27mm, so this could be a problem. But this 20mm is only because of USB & UTP jacks, rest is much thinner.
I am aware that I will probably have to sacrifice keyboard (which is pity), but I am OK with that as long as some other parts are working.
External Wi-Fi / BT remote mini-keyboard could be attached to USB (tested, it works) instead of it.
I have some ideas:
- nubs/gaming controls may work as a mouse replacement - especially if touch feature of lcd screen does not work (?)
- sd card could mimic usb-stick for RPi (through mini usb card reader) so that .pnd's work as on Pandora (
somebody already asked for this
)  
Any hope for that project? Suggestions?
(edit: btw I am one of those unlucky Craig's customers from 2009., still waiting for some kind of compensation)
Last edited by a moderator: