Joined

Oct 25, 2019
Messages

7
Now that the Pyra is getting close to launch I wanted to show case something I've been working on in my spare time. It is a media delivery application for music and games using OpenSeed and API I've been developing for various game and non-game projects. When finished I hope to have a "pay what you want" styled store for those that download the content, and I am currently working with developers in the STEEM community (not Steam) to integrate blogging and other features to the platform. Below are some screenshots of the current desktop version's music area (it has the most content). It would need to have a more "game console" look and feel but I believe it could be a real boon for everyone involved. The entire software is written in Godot and will be open source.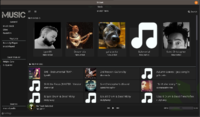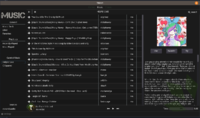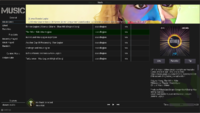 The big picture plan for Thicket is to create yet another game store, but to target Godot and other opensource game engines while also utilizing decentralized technologies like ipfs to deliver the content.
But what do you guys think? Do you think the Pyra needs something like Thicket? What would you like to see as far as features are concerned?
Thoughts, questions, and opinions are always welcome.
Post automatically merged:
As "street cred" I was the one developing Zib / Effigy on the Pandora. Life got in the way at the time, but if you can find images of it it was pretty slick (I thought)