Joined

Aug 15, 2012
Messages

9,302
Age

51
Location
Here
is Out of Order, an adventure game "Point'n Click" using the SLUDGE engine.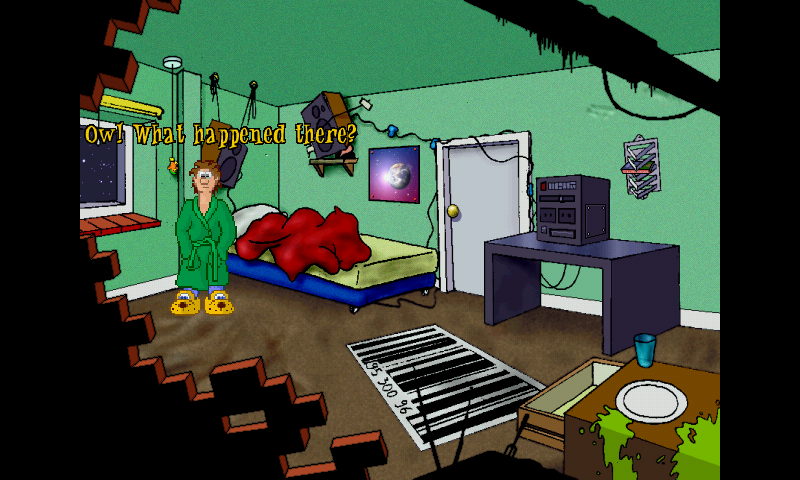 The game use GLES2, and has some nice light effects and great graphism with an intriging storyline.
 ... But ...
As always, the CC has difficulty to make this game runs. I have found that only the 4.04 serie support the game, but even with them, there are some lookup after 10 to 15 min gameplay. So save often.
On Gigahertz, the game runs fine with 4.10 and 4.03 and Ihave not experienced any lookup. I haven't tested on Rebirth but I expect result similar to Gigahertz.
On last word, to gain some performances, I have remove a "glReadPixels" (well, many in fact). But specically, on the Mouse Pointer handling, there was some glReadPixel to get the color of the background were the mouse point, then another one after an object if draw to check if the mouse precisely point the object. I remove the glReadPixel, so the test is just a BoundingBox test. I have not completed the game, so I hope I have not break anything later in the game (the beginning runs fine).
Hostory log
=========
Build 01
------------
Initial build

Adapted to Pandora (fullscreen, GLES2 adaptations).

For the curious, the diff is here: 
View attachment opensludge_pandora.tgz
Last edited by a moderator: