-----
Flash Extractor is a graphical tool for viewing, converting, and manipulating Flash files. You can also view or play most of the file types that Flash Extractor converts, png, jpg, gif (animated and static), pdf, wav, avi, flv, mkv, mp4, mpg, ogm, and vob. It wraps SWFTools, swfdec, Gstreamer, and FFmpeg.
-----
Repo -
http://repo.openpandora.org/?page=detail&app=FlashExtractor-SW11
Sources -
https://sourceforge.net/projects/flashextractor/
http://www.swftools.org/download.html
http://swfdec.freedesktop.org/download/swfdec/0.8/swfdec-0.8.4.tar.gz
Links -
http://flashextractor.sourceforge.net/
https://web.archive.org/web/20171105021156/http://wiki.swftools.org:80/wiki/Main_Page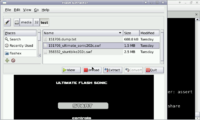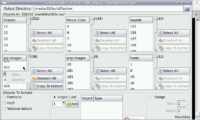 Cheers.
Last edited: