CasterSoundboard 1.0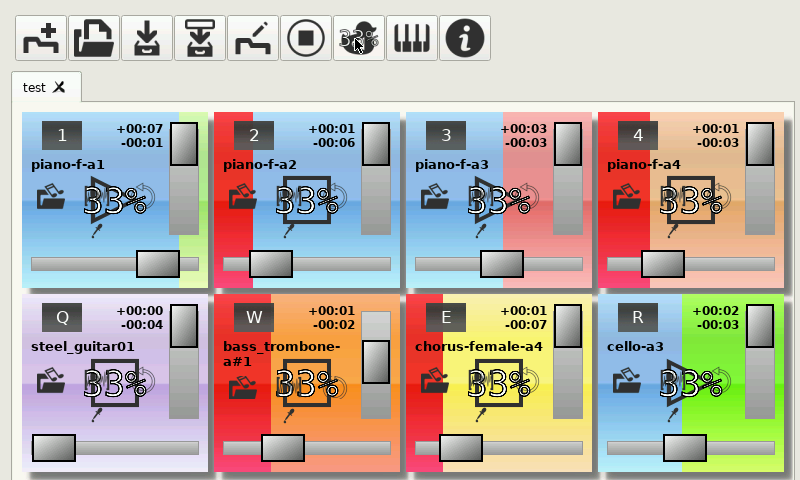 A soundboard for hot-keying and playing back sounds. (For podcasting).
Tested with ALSA and JACK (QjackCtl PND).
Changelog

1.0.0.1
- Initial Release. Compiled with QT 5.8.0 from latest Codeblocks PND beta release.
- Added xkb keyboard made by _jr_ and integrated by ptitSeb.
- Default configuration changed to fit OpenPandora screen resolution, and possible samplers reduced to 8.
- Patched sources included on src folder inside the PND.
Link to homepage:
https://github.com/JupiterBroadcasting/CasterSoundboard
Link to repo:
https://repo.openpandora.org/?page=detail&app=castersoundboard
Last edited: