Alsa Modular Synth 2.1.1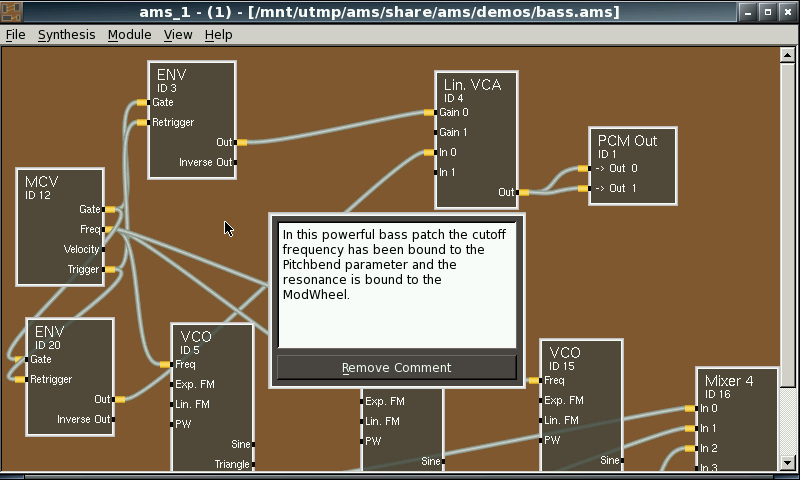 AlsaModularSynth is a realtime modular synthesizer and effect processor. It features:
- MIDI controlled modular software synthesis
- Realtime effect processing with capture from e.g. "Line In" or "Mic In".
- Full control of all synthesis and effect parameters via MIDI.
- Integrated LADSPA Browser with search capability
- JACK Support
The documentation and many commented example patches show how to use AlsaModularSynth.
Changelog
2.1.0.1
- Initial release.
- Included blepvco, cmt, caps, csa, lgv, mcp, swh, vco, and wah LADSPA plugins.
- Source included in src folder.
2.1.1.1
- Last stable release.
2.1.1.2
- Updated libs, compatible with latest QjackCtl PND.
2.1.1.4
- Updated libs, compatible with JACK2 self-contained on QjackCtl PND.
Link to homepage:
http://alsamodular.sourceforge.net/
Link to repo:
https://repo.openpandora.org/?page=detail&app=ams