Joined

Jan 15, 2004
Messages

1,559
Location
Website
This week Gamescom 2021 will start again, due to Covid-19 the event is still digital only. This year they discussed having a hybrid event but the physical part was cancelled eventually.
That means everyone can join digitally again, as it's the only way to visit.
Registration is free of charge and I think it's even optional.
The event will start on Wednesday 25th August 10:30AM (PST) / 7:30PM (CEST) and will last till Friday 27th of August. There is a Devcom starting from Monday 23rd, for developers, but this section is not available for regular visitors I would assume.
I think there will also be events happening on other platforms like: Youtube, Twitch and Steam.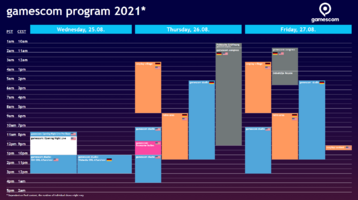 I assume ED will again host a session in the retro section:
https://www.gamescom.global/for-visitors/areas/retro-area/
Snapshot from 2020 Dragonbox shop stream with
@Askarus
and
@EvilDragon
: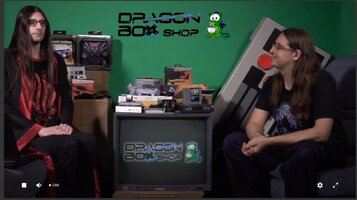 Link to the shop:
https://www.dragonbox.de/
You can read previous post of past events here:
2020:
https://pyra-handheld.com/boards/threads/gamescom-2020-digital-only.99170/
First pre-Gamescom reveal by Askarus:
https://pyra-handheld.com/boards/threads/pre-gamescom-reveal-a-vision-became-reality.99165/
2019: https://pyra-handheld.com/boards/threads/gamescom-2019.83759/
2018: https://pyra-handheld.com/boards/threads/gamescom-2018.83322/
2017: https://pyra-handheld.com/boards/threads/gamescom-2017.81255/