Joined

Jan 4, 2012
Messages

173
Location
Hey all, having a bit of a issue with reflashing my Pyra's eMMC with the latest v41 install image, I've tried it on two separate SD cards, and have been unable to get the reflash to work..
It seems like my Pyra just hangs after a minute of bootup information. Pausing at the error below: cfg80211: failed to load regulatory.db
Any suggestions or ideas? I know it's not the SD card itself, or Etcher writing it wrong, as I used the non install image for v41 (pyra-41.img.7z) and was able to successfully boot from the SD and run v41 on the SD card in the left slot.
If I remove the SD card, and let the Pyra boot back up as normal, it just goes back to the prior OS install, read: not flashed or formatted.
Thanks!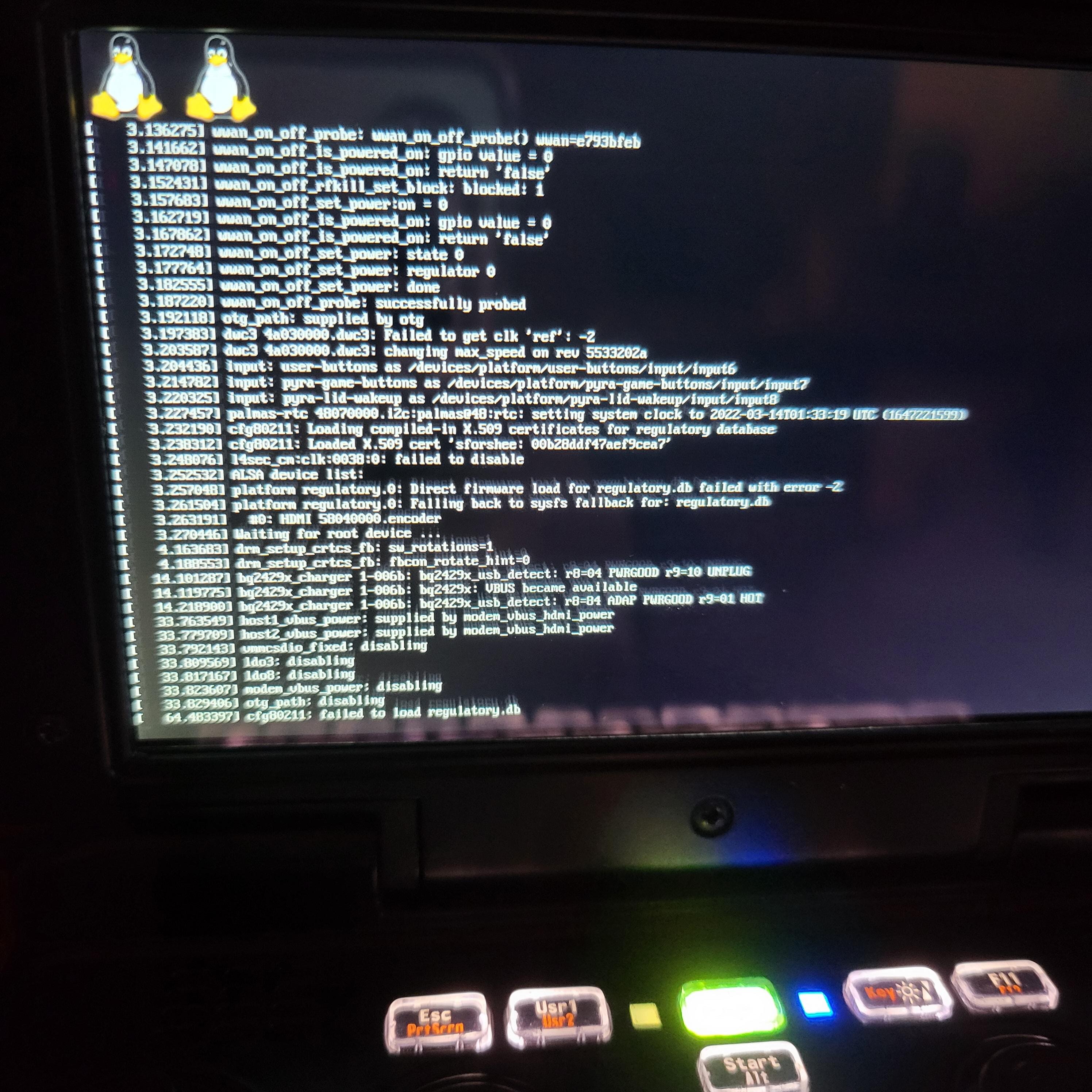 Last edited: