Cockatrice 02.9.2016
Cockatrice is an open-source multiplatform software for playing card games, over a network. It is fully client-server based to prevent any kind of cheating, though it supports single-player games without a network interface as well. Both client and server are written in QT5.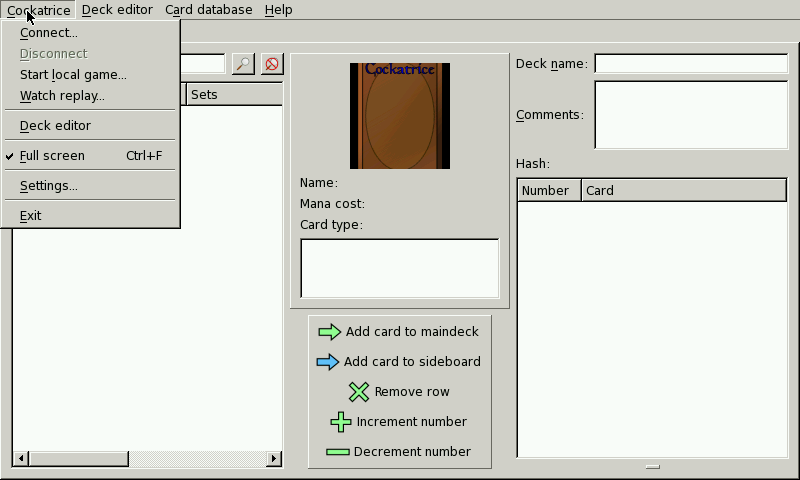 Changelog
15.1.2014.1
- Initial release.
- Sources included in src folder.
- Patched for windows to fit on screen resolution.
27.3.2015.1
- Latest git release.
02.9.2016
- Latest git release, compiled with QT 5.7.0.
- Updated libs, default configuration and sources.
- Execute oracle before cockatrice to update cards database.
https://repo.openpandora.org/?page=detail&app=cockatrice